Located at New Healthcare Campus and Medical District
MINOT – The clinic in the new Medical Office Building attached to the new Trinity Hospital on the southwest edge of the city is receiving patients.
"It's going great. We opened Monday in the Medical Office Building with probably 75% of the providers here," said Thomas Warsocki, vice-president of administration.
Warsocki explained that a few clinic departments, such as rheumatology and infectious disease, were scheduled to move from their current location to the new later this week.
"After Friday all of our providers here in will be in operation," said Warsocki.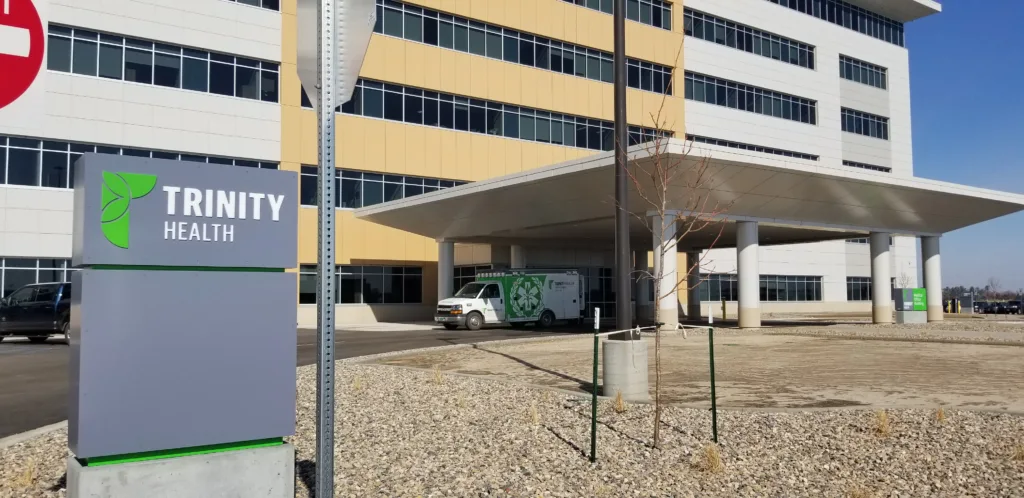 On Tuesday those utilizing the new clinic seemed pleased with the experience, something Warsocki was closely monitoring.
"The patients are coming in. The check-in is smooth. They are going right up to their offices. There is zero delay. It's been great," observed Warsocki.
Trinity Health says more than 13,700 patient appointments had to be moved in anticipation of the clinics relocating. Also, patients seeking emergency care still need to do so at Trinity's downtown location. A date for the opening of the new hospital and Emergency Trauma Center is expected soon but, as of this writing, had not been finalized.