GARRISON – Kyle Agre of Fargo is the newest member of the North Dakota Fishing Hall of Fame. Agre was inducted during the rules meeting prior to the start of the recent Governor's Walleye Cup tournament.
His lengthy list of accomplishments made him an obvious choice for the HOF board of directors. The partner and co-founder of Brewer-Agre Outdoors has been enthusiastically involved in fishing organizations for many years, always promoting fishing as a sport for everyone.
"Fishing is woven into the fabric of who we are in this part of the world," said Agre shortly after his induction in front of a packed City Auditorium. "It's North Dakota heritage and I want to pass along the joy of being out on the water, the joy of setting the hook, the joy of releasing that fish, and the time you spend with family and friends in the boat or on shore."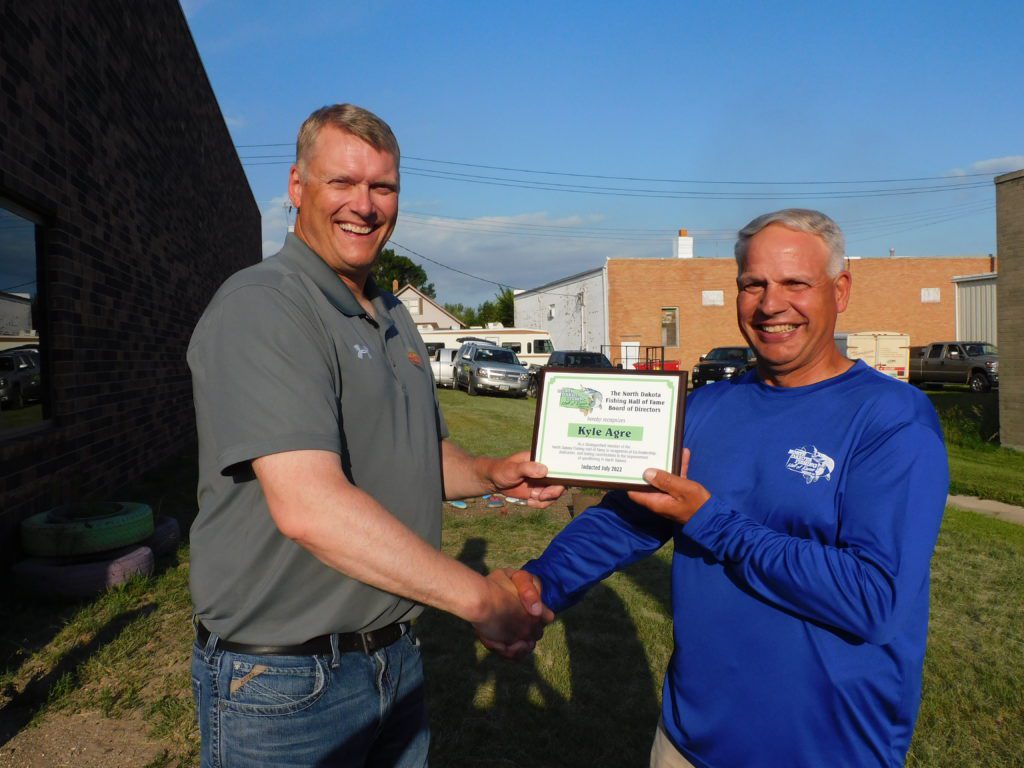 Agre joins an elite group of HOF members, something that he readily acknowledges. He was also quite surprised when he learned of his selection.
"Initially it was a little bit of disbelief, kind of a shock," said Agre. "Then it sinks in, and you look at the list of past inductees and, wow, what an honor to be included in that crowd."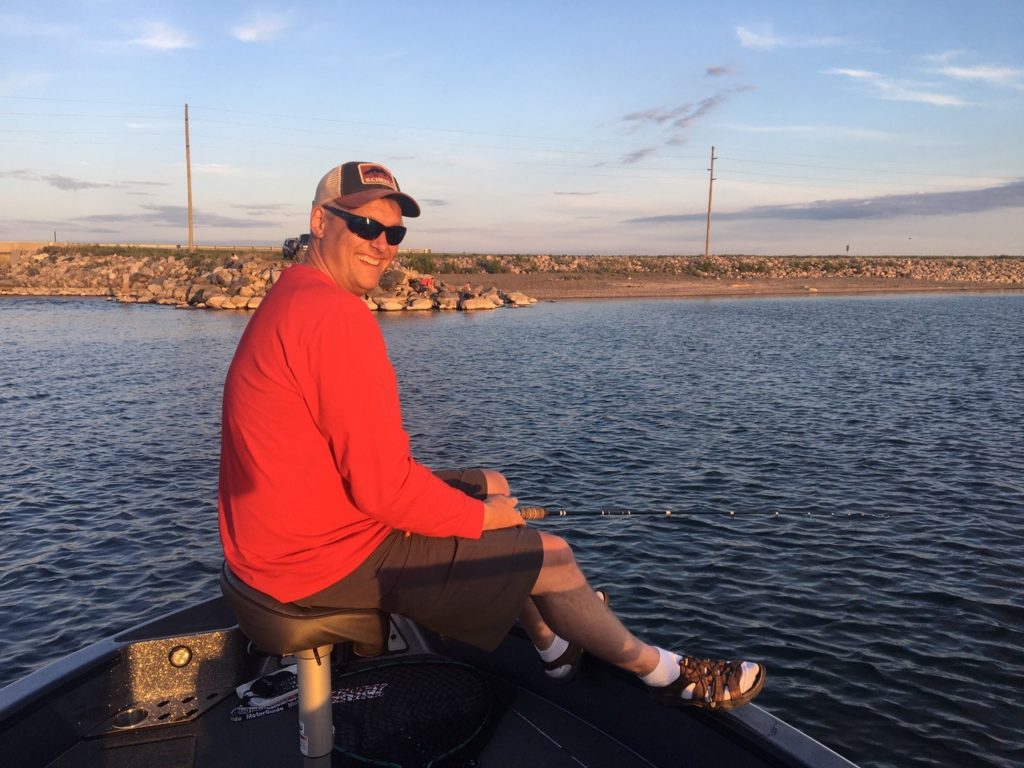 One of Agre's many achievements is the founding of the Lake Agassiz High School Fishing League in 2019. He serves as president of that group today.
"Fishing takes you back to your childhood, right?" said Agre. "The opportunity to share fishing with a young angler is right up there at the top of the list. It's about being grateful for the opportunities I've had. I want to make sure the next generation has that as well."
More on the ND Fishing Hall of Fame, located at North Country Marine at Motorsports, can be found at ndfishinghalloffame.org.