GARRISON – At age 5 Braxley Kolden was the youngest entrant in the state's biggest walleye tournament, the annual Governor's Walleye Cup staged out of Fort Stevenson State Park on nearby Lake Sakakawea.
His partner for the two-day event? His father, Chris Kolden. Father and son are residents of this community. Both were in attendance at the rule's meeting prior to the tourney take-off July 15. Braxley was announced to the capacity crowd at the City Auditorium where he was brought on stage and presented with a new rod and reel.
"He's excited and I can't wait to see how he does," said Chris Kolden. "It'll be fun and an experience."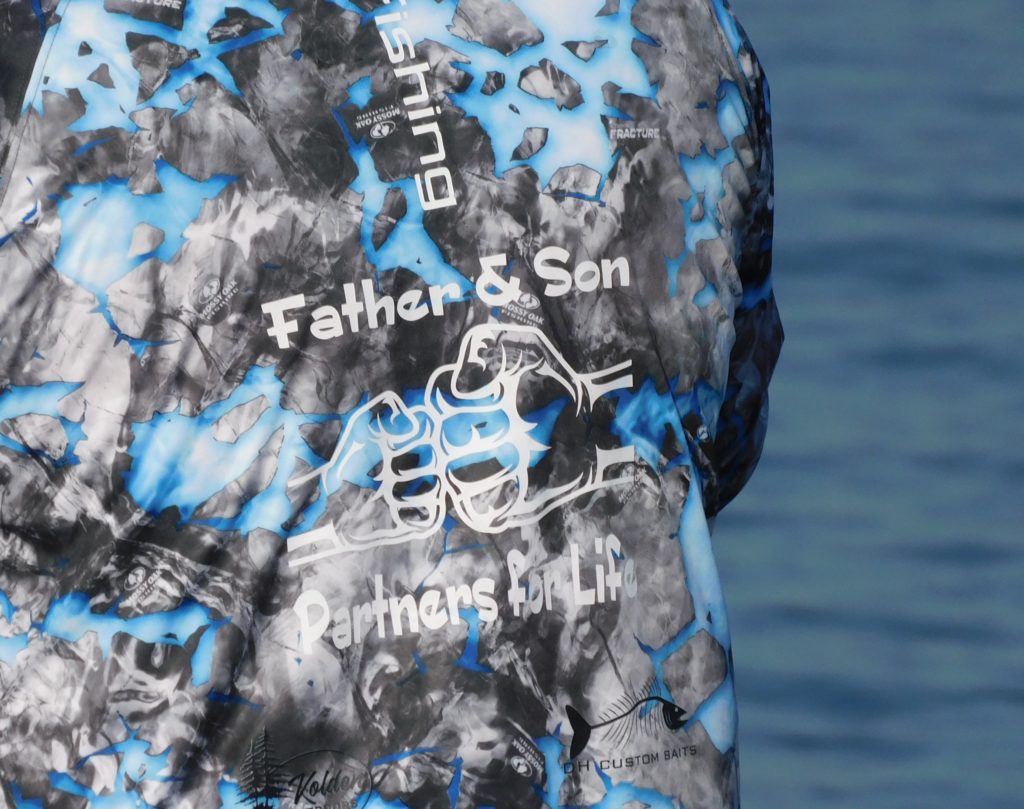 Father and son, partners for life, graced the back of the shirt worn by Chris Kolden while tournament fishing with his 5-year-old son. (Photo: Kim Fundingsland/The Dakotan)
But eight hours on the water on back-to-back days? While that might seem quite challenging for a 5-year-old, Braxley's dad had fished with his son enough to know the youngster was more than ready to put in some boat time with his dad.
"He loves it. He really does," said Chris Kolden when asked about fishing with Braxley. "He sits under the counsel and watches the phone a little bit, but he's alright. He loves reeling them in."
There is also something special about an adult spending quality time with a child, sharing experiences with them, having fun, and thoroughly enjoying each and every moment together. It was something Chris Kolden experienced when he was very young, and he's never forgotten the feeling.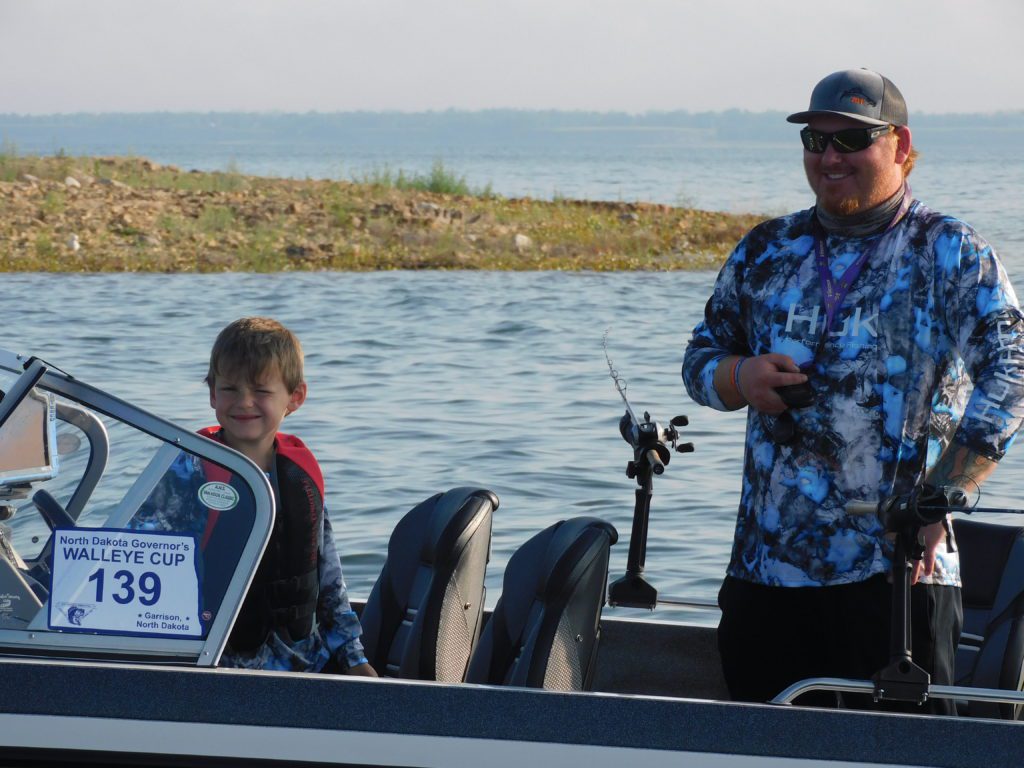 "I've fished Sakakawea since my uncle and my dad brought me out when I was little," recalled Chris Kolden. "It's always been fun."
The youngest fisherman in the recent Governor's Walleye Cup was 5-year-old Braxley Kolden. Obviously enjoying the experience is his father, Chris Kolden, Garrison. (Photo: Kim Fundingsland/The Dakotan)
Now Chris Kolden is doing his best to recreate some of those moments for his son. On the first day of the Governor's Walleye Cup they were sharing hugs and smiles in the boat, all the while keeping close watch on their fishing rods. They had a good catch on day one but never found the big fish they were hoping for.
Braxley's mother knows the tournament well. She has partnered with her husband the last few years, but this year gave up her seat in the boat to her young son.
"This year she's pregnant and couldn't fish it," remarked Chris Kolden. "What better time to bring the little guy in."
A father and son together in the outdoors – a winning experience every time.