Thrift stores have become quite popular. And what's not to like? You can get some amazing bargains, and you are helping the environment by using what would otherwise end up in the landfill.
Thriftier Thrift Store Shopping
I rarely buy anything new anymore. I find that with a good thrift store strategy, I can get everything I need — shoes, clothing, small appliances, all the miscellaneous for home and garden — for a fraction of what they cost in the store in new or almost-new condition.
But now that everyone has discovered all the advantages of shopping thrift stores, thrift store prices have gone up, and it requires a little more savvy to get the most out of thrift store shopping.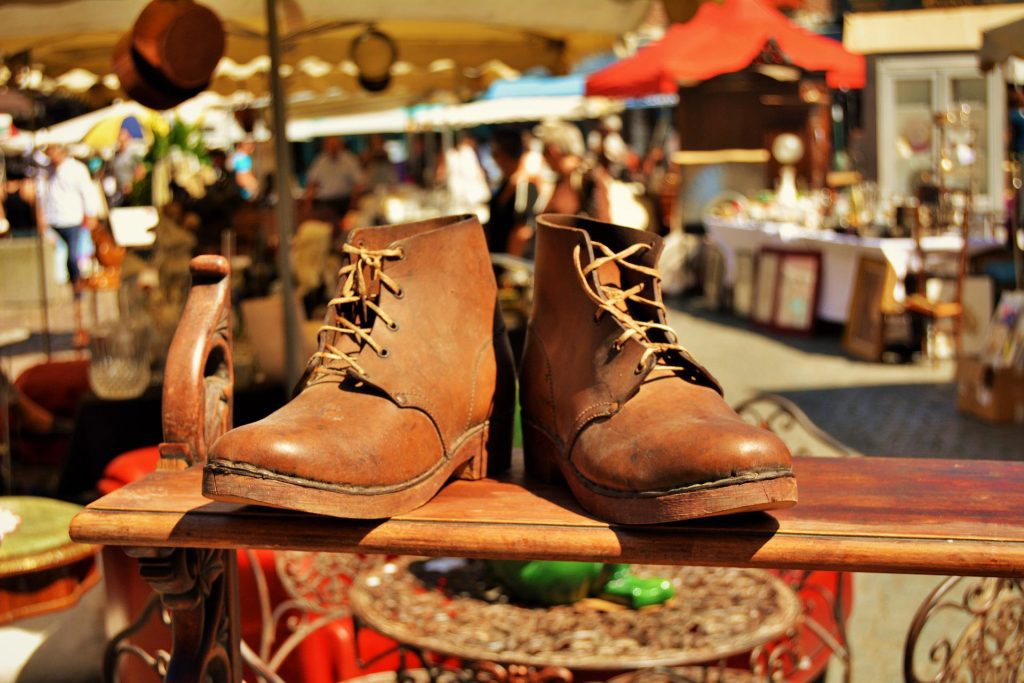 Here are some tips I've learned to ensure that I'm still getting the best value for my money. You can get some amazing deals at rummage sales, auctions and estate sales, so most of these tips also apply there, as well:
Find out their new product day
Many stores will have one day a week where they put out all their new stuff (usually Monday, sometimes Wednesday.) If you want the best selection, this is the day to go shopping. If you want the best prices, shop the day before New Stuff Day. That's when they usually have a half-off or bag sale (Everything in a bag for $5). Get there early on these days to ensure you get the best selection.
Sign up for email alerts or "like" their Facebook page
This way you can be notified of sales. Often they will have coupon deals that are only available through their email. Some stores will have a one-day special — all linens 25% off, all children's clothes half off, etc. They will also usually have a rotating sale. Store usually have four or five differently colored tags, one for each week of the month. Every week one of those tag colors will go on sale, usually half off. This is how stores ensure that nothing stays on the shelves longer than a month. If you're not worried about selection, this is the best time to shop.
Take advantage of coupons or customer loyalty rewards
Many thrift stores have a stamp or points card. When you fill it with ten stamps or get 100 points, you get a percentage or dollar amount off your total purchases. Each $5 purchase gets you a stamp on the card.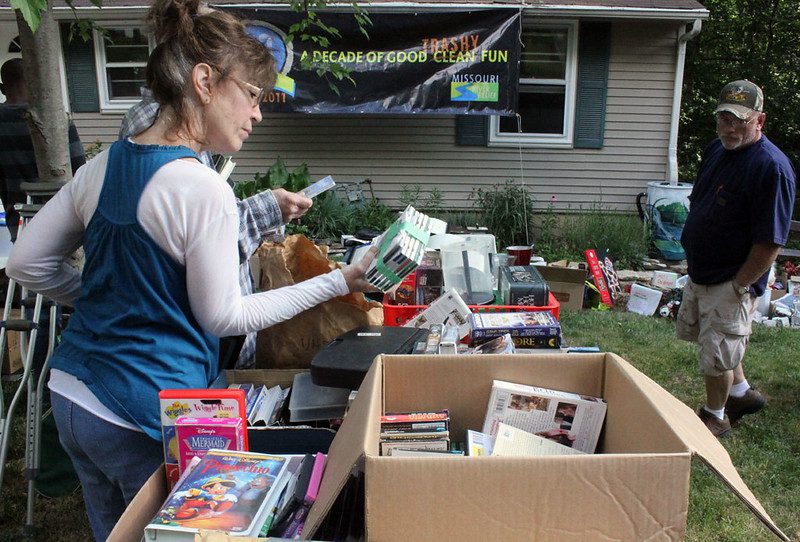 Bring a measuring tape and keep a list of important info
A small retractable measuring tape that fits in your purse or pocket is a must-have for thrift store shopping. I keep a list of the shoe and clothing sizes of my kids and grandkids with me. I also keep the model number of my printer and other small appliances, window and room measurements, etc. That way when I find printer cartridges or appliance parts, I know if they'll fit. When I'm looking for curtains or furniture, I have my room or window measurements, so I'll know if they'll fit.
Know your prices
My rule of thumb is the item needs to be at least half of what it would cost new. Quite often I find canning jars selling for 99¢. But I can buy a box of twelve new jars for $10, so why would I pay 99¢ for a used jar that has no lid? When I see what I think are unreasonable prices, I'll point them out to management. I'll tell them what the item would cost new in the store. They've often given it to me at a reduced cost, so we all come out ahead.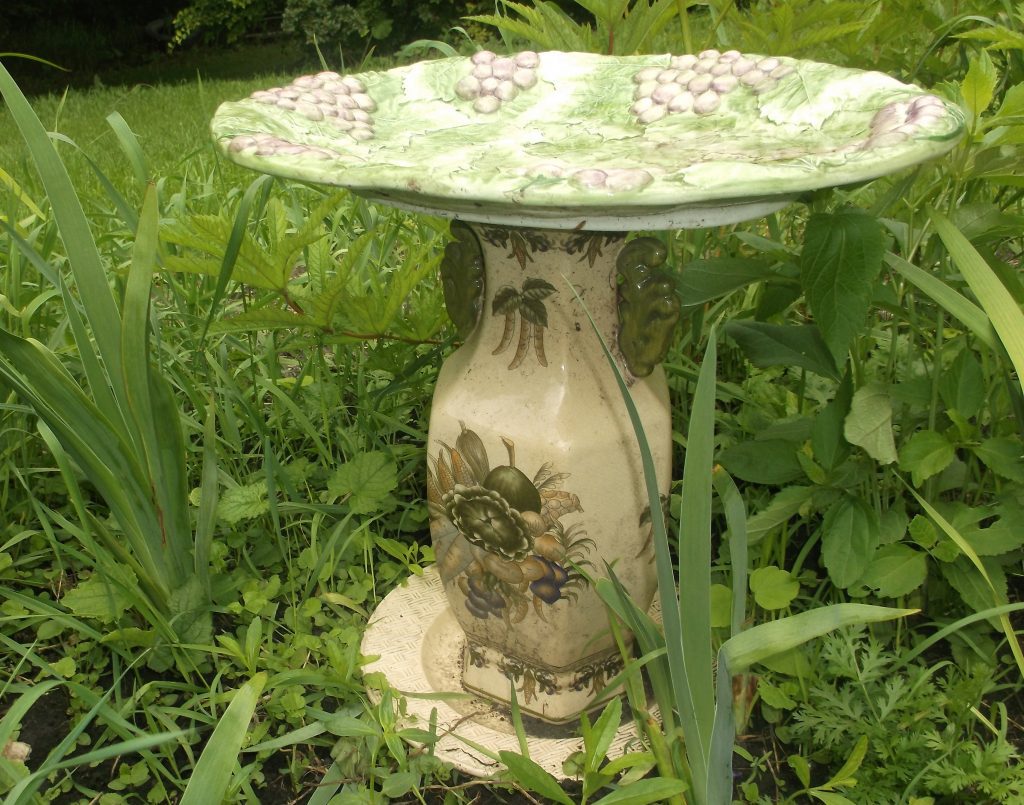 Think outside the box
Sometimes you'll find helpful items that can be repurposed. Drill a couple drainage holes in the bottom of a ceramic cookie jar and you have a cute planter for your plants. Thrift store bedsheets are just the right thing for protecting my crops from untimely frosts in the spring and fall. Book racks can make a nice trellis in the garden. My favorite seedling tray is a storage bin that I cut down to about 2″-3″ high.  The bin had no lid, so it was only $1. The seedling trays at the garden center cost $4-$5 and are so flimsy that they rarely last more than two or three seasons. I made a bird feeder for the garden by gluing a ceramic platter to a lamp base that I turned upside down. Cost: $8.
Think about the size, shape and color of the object rather than its originally intended purpose, and you may discover some great items for clever repurposing.
Shop with a list
We talked before about how important it is to avoid impulse buying. Thrift stores make it even easier to get trapped by impulse buying. Not only does it look cute or appealing, but now it's super cheap. Don't give in to the urge! Have a list of things you need for the home or wardrobe and avoid everything else. Set a dollar amount on what you're able to spend on that item and stick to it.

If you use the same frugal principles covered in previous columns — set a budget, pay with cash, don't buy on impulse — you'll find that thrift stores (and their cousins, the rummage sale) can unlock great treasures of savings.