Current Events
By now, everyone knows the direct effects of the war in Ukraine on our agricultural way of life here in rural North Dakota.  The war is an unfortunate situation for the people of Ukraine. 
Imagine yourself in their shoes. I pray for God to be near to them during this time.  While we complain about Vladimir Putin's actions and our government's response to it all, we must remember that war is horrifying. Picture yourself having to gather your family to leave your home to find immediate refuge across a border.  The thought is difficult to imagine.  The people of Ukraine have been living that nightmare for weeks now.
No one knows for sure, but at this point both the U.S. and Brazil have said they do not want to buy Russian fertilizer until the war is over, perhaps longer.  Here in North Dakota, we often keep an eye on the state of agriculture across areas of South America, especially Brazil.  The conditions there, good or bad, usually dictate market activity here and that affects our farming families. 
A recent study from the University of Illinois and the Department of Agricultural, Environmental and Development Economics at Ohio State University outlines the specific sources of American and Brazilian fertilizer.  It is safe to say that fertilizer will remain high in price until at least next spring due in part to the ongoing war and the interconnectedness of fertilizer across the globe. 
Recent fertilizer quotes, if manufacturers are even quoting, have our area farmers penciling granular nitrogen, urea, at over $1000 per ton.  The same for starter fertilizer, phosphorus – even higher.  For comparison, our farmers are used to penciling these into their costs of doing business in the $300 per ton and $400 per ton range respectively. 
That is a significant increase the farmer needs to address with the banker when sitting down to talk about an operating loan.  Meaning the banker should probably be sitting down.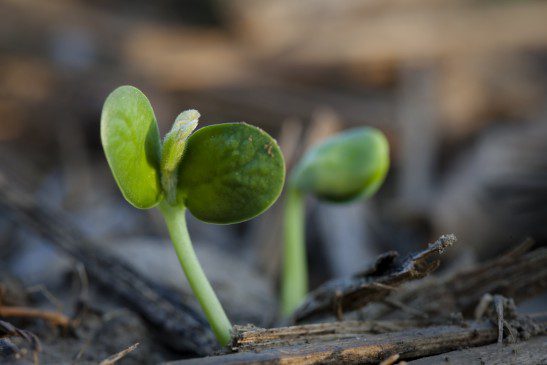 Supply Chain
For the farmer, if you wait until the last second – it only takes a second.  That may have worked out just fine in the past.  Not this year.  Farmers should be picking up products now.  Especially adjuvants, basic cereal fungicides, other herbicides, and insecticides that you know you will be using. 
Supplies will get tight.  Prices have been and may continue to go up.  With commodity prices nearing all-time highs, the last thing farmers will want is lost yield because they cannot get the products they want. 
Ag retailers' sheds are filling up and the probably have a good starting supply on about 90% of all ag chemicals right now, but most manufacturers are running out of supply quickly, so they will not be able to reload warehouses like normal.  Throw in the uncertainty of the price of diesel fuel and truck availability in the coming weeks. 
I know farmers have heard "supply shortage" a million times over the years from salespeople just trying to scare the farmer into an early sale.  This time it is legit.  With all that uncertainty, retailers may expect to run out of a lot of products by season's end. 
A word of advice though: do not stock up or hoard supply for next year.  The prevailing opinion is that prices will be much better for next year.  Hopefully as early as this fall once the ag sales year resets. 
God willing, by then the people of Ukraine are safe and back to normal life.  By then, the echoes of the pandemic supply chain issues have completely subsided.  By then, you have combined record yield crops because you prepared early, and the rains were timely.