MINOT — Magic City Hoagies has revamped its look with a move downtown.
Minot's local sandwich shop celebrated its move this week with a grand opening at its new location at 123 South Main Street.
"This building spoke to me when we first moved here, we were living downtown. When I saw the building, I felt somehow it was my destiny," according to owner Christine Staley.
Staley and her husband moved to Minot from Miami, and their first apartment had been downtown. Staley said she knew she eventually wanted a business downtown.
Magic City Hoagies had been a staple of the Dakota Square area on 16th Street for almost 10 years, but back in November 2019, the closure of Gideon's Trumpet allowed Staley to jump on the opportunity to secure the location, where she first opened an ice cream shop, Magic City Sweets. Now she has combined both businesses into the same space.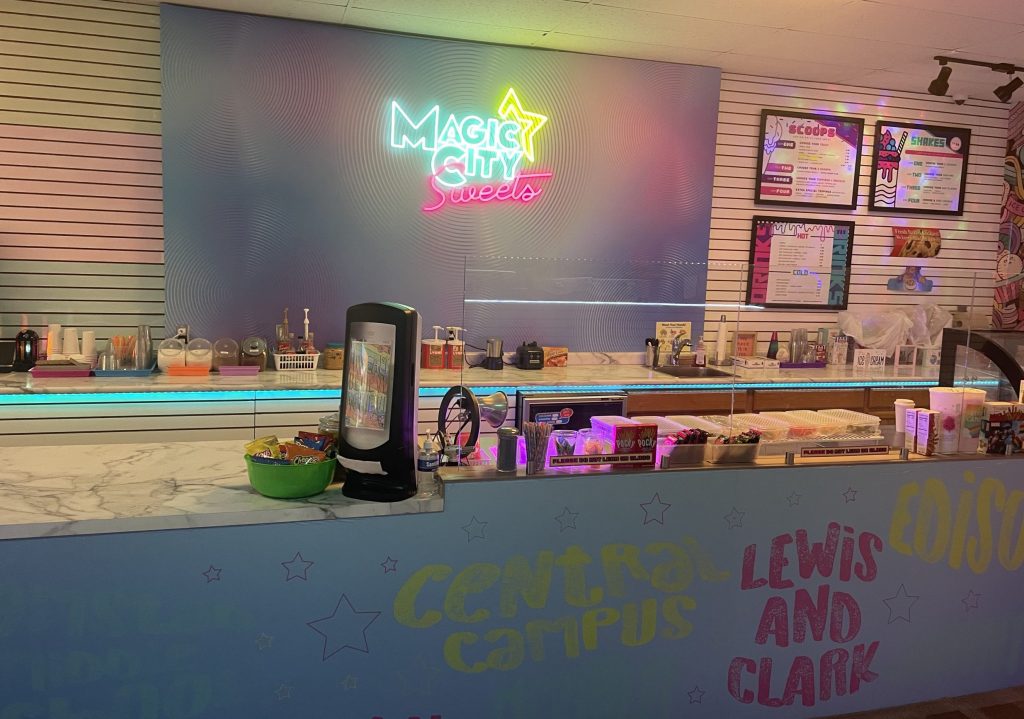 "The new location brings everything that Minot has come to love about hoagies with a little bit more," said Staley.
Staley said Magic City Sweets brings out the sweet side of downtown.
"When I realized through meetings and understanding what downtown needed, I guess I manifested the whole idea an ice cream shop," said Staley. "It's a place where kids can come hang out, it's also a place that is fun and unique and also we don't have anything else like this downtown, so I wanted to bring something different."
Staley says that she changes the ice cream flavors weekly, so that people can step out of their comfort zone and try new ice cream flavors they may have never heard of.
"The combination also offers a unique opportunity," said Staley. "Have a great sub, and then top off your lunch with something sweet, it's a natural."
Magic City Hoagies is open downtown from 10:30 a.m. to 5:30 p.m. Monday through Friday, and 11 a.m. to 4 p.m. on Saturdays. Staley adds she is also looking into incorporating a delivery service soon.