Very few communities are as diverse as the athletic community on a college campus. When you add the addition of Minot State's higher than most international student population, MSU Athletics is one of the most community of people. From players to coaches all the way up to the athletic offices, members of the Beaver athletic family come from all walks of life.
As a football player I have been fortunate enough to play alongside guys from the Eastcoast, Westcoast, up to Canada, all the way to Germany and Australia. It has been an eye-opening experience to learn from my teammates whose ideas of everyday life vary from mine. I know for a fact that I am not the only player on my team who has grown from the diverse group of players I have been surrounded by and I am sure other athletes at Minot State feel the same way.
In the height of the COVID-19 pandemic the nation struggled with a continued rise of racial tension. As athletes returned to campus that fall, they began to formulate a way to have an impact on the diversity at Minot State within athletics in order to make all athletes on campus feel included, represented, and heard. After much discussion between the athletes on campus it was decided to create a Diversity and Inclusion Council.
The mission of the council is to provide a place where student athletes can voice their concerns with one another and find ways to connect and establish good relationships with other staff and students throughout campus in a safe, friendly, and supportive environment. The council believes in inclusion and equality for all student athletes and staff. Similar to Minot State's Student Athlete Advisory Committee, the Diversity and Inclusion Council is made up of two student athletes from each team on campus as well as several faculty advisors.


Faculty Advisors for the council include Assistant Director of Athletics for Compliance and Student Life, Madeline Schorlemmer, Director of Men's and Women's Cross Country and Track & Field, Mark Del Monaco, and Athletic Director Andy Carter. The executive team for the council includes President Zoya Robbins from the Softball team, Vice President Fadzai Madavo from the Women's Track and Field team, Secretary Anya Ross from the Women's Golf team, and Social Media Manager Alex Kootz from the Volleyball team. The council meets twice a month throughout the year. Secretary Anya Ross sees the council as an open-minded forum that leads to opportunity to unite teams on campus.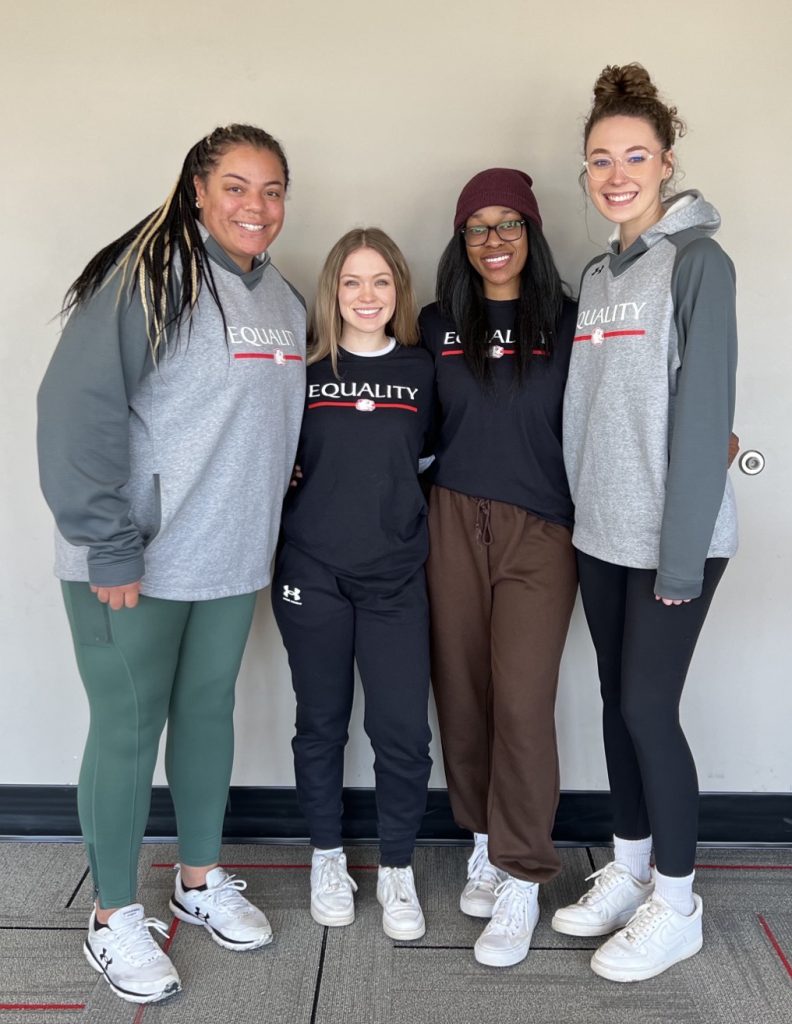 "I would describe the diversity council as a safe space for people to bring and discuss issues that have to do with diversity, inclusion and equality," Ross explained, "We address any issues that are brought to our attention that have to deal with diversity issues, inclusion issues, how to bring together teams on campus and more it just depends on the situation at hand. If we are unable to come up with a solution we usually talk to Andy Carter or one of our advisors for our council."
Ross was instrumental in the necessary steps taken leading up to the creation of the Diversity and Inclusion Council. She has been a member since its inception and served on the executive team the entire time.
"What made me want to join the council was just the idea of it and I'm very passionate about things like equality and inclusion, so it seemed fitting for me to be a part of this group," Ross said, "I think it is a great thing for us to have a diversity and inclusion council in athletics. I think it's good for athletes to know that we are here if any issues do arise on their teams or with a coach. Especially considering the location of our school, I think it is important to allow voices to be heard."
Ross will be graduating this spring and moving on from her playing days at Minot State, but she still is optimistic for the council and its efforts to continue what she helped start.
"I hope that the student athletes at MSU stay passionate about these matters and know that their voices are important," Ross said, "My hope for the council in the future is for it to be more widespread and more well known around campus since it is very new. I hope that it is something athletes will want to join so that they have a say in how it is run and what other things and ideas the council could do in the future. Lastly, I hope it is able to put together more campus wide events for athletes and students to go and participate in."
Since its inception the Diversity and Inclusion Council has been hard at to bring Minot State Athletics together and make sure all athletes feel represented and heard. In efforts to do this the council created a Beaver Equality campaign where athletes were given the opportunity to purchase gear with the Beaver logo and "Equality" printed across the chest. From hoodies to t-shirts Minot State athletes can be seen sporting "Equality" all over campus.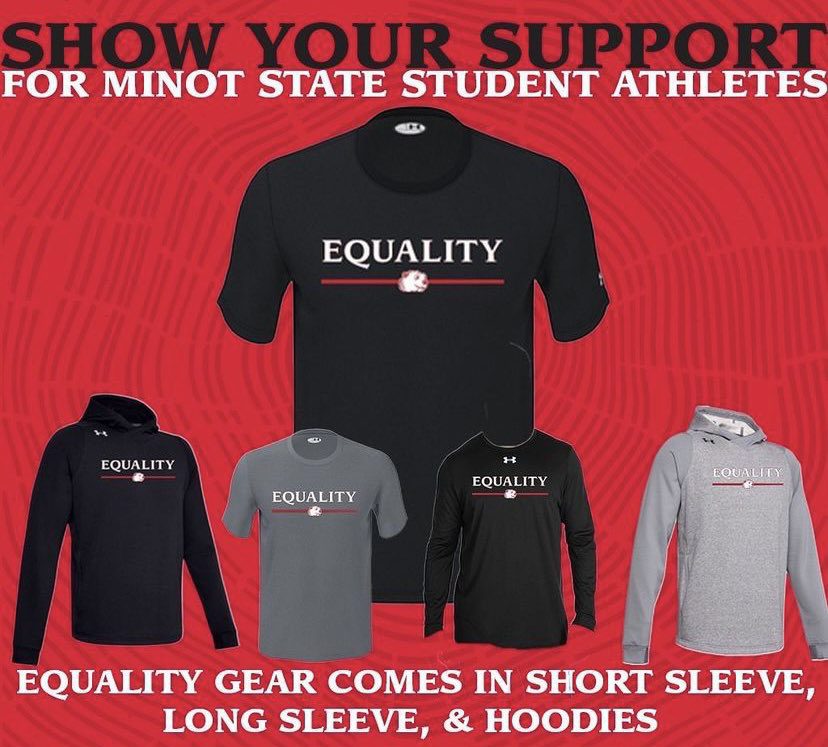 The Diversity and Inclusion Council is fairly new to the athletic department, but they are making strides each and every day to help insure that feel seen, represented, and heard during their time at Minot State.