ND Game & Fish at State Fair
MINOT – It's as popular a place to visit as any on the North Dakota State Fairgrounds – the Conservation and Skills Park hosted by the ND Game and Fish Department. The State Fair began its nine-day run today.
"It started years ago with a simple fishing pond, a few tents, and a little bit about outdoor education," said Greg Gullickson, NDGF outreach biologist. "Since 2003 the area has really expanded."
Expansion has included an information booth where visitors can visit with various Game and Fish personnel, or give archery, air rifles, or fishing a try.
"We teach archery, using the same equipment as our Archery in the Schools program," explained Gullickson. "We basically have a mini-hunter education course where you can actually try your skills with an air rifle."
The fishing pier at the Conservation and Skills Park is a State Fair highlight for many fairgoers, especially young anglers eager to catch a fish or two.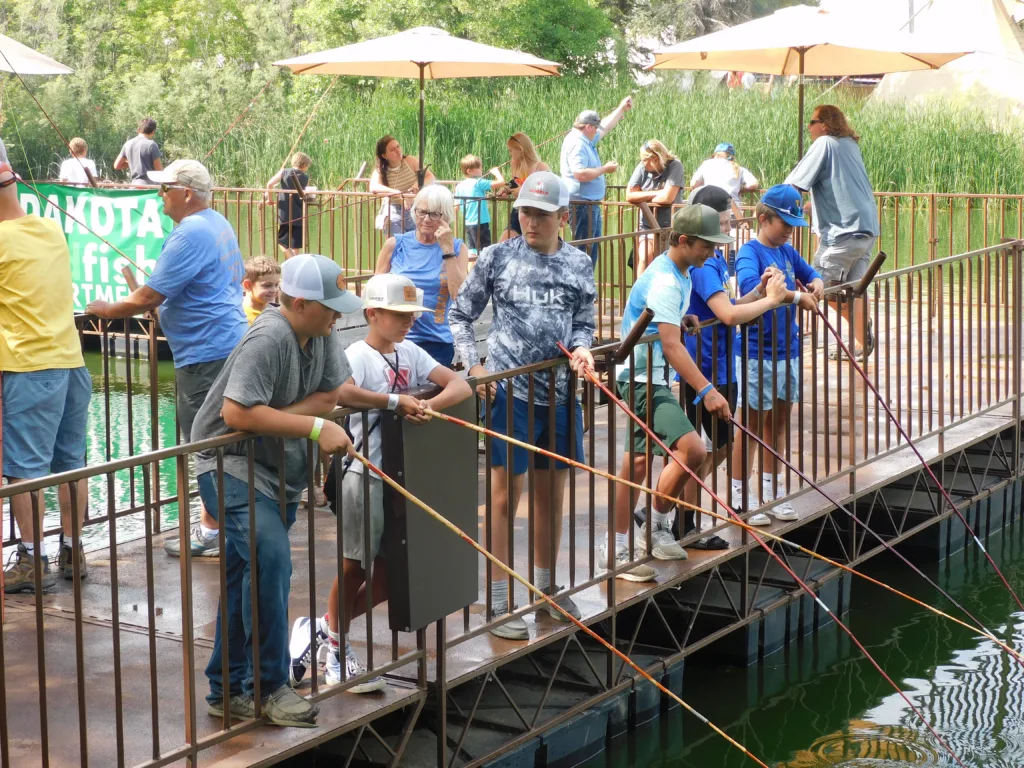 "That's one of our most popular areas, the fishing pond," said Gullickson. "We have lots of equipment so there's usually not much of a waiting line to get on the fishing pier."
It's basic fishing – cane pole, bobber, hook, and worm. The pond is stocked with bluegill, crappie, channel catfish and what Gullickson described as "a little bit of everything", while giving credit to NDGF fisheries crews for making sure there's plenty of fish to catch.
While G&F staff are visible throughout the Conservation and Skills Park, there's reliance on knowledgeable volunteers to assist with the large volume of visitors.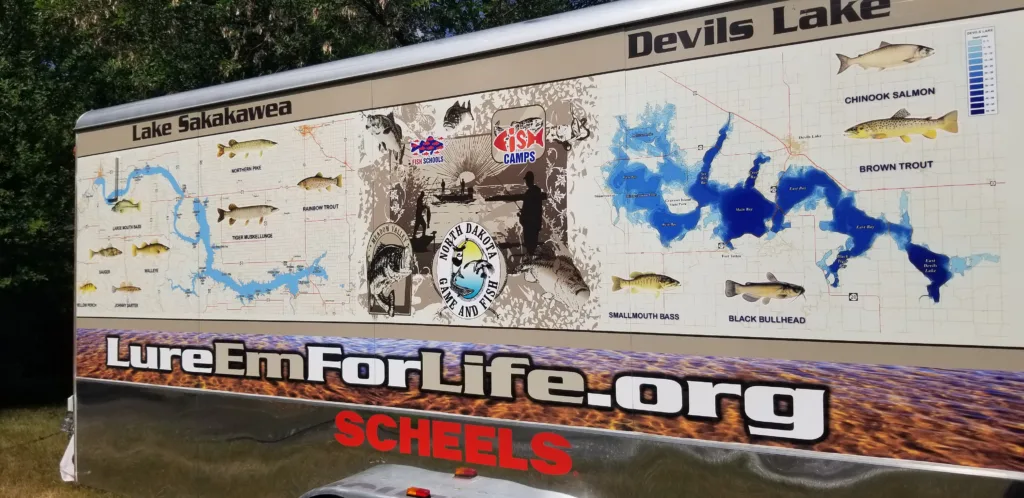 "We rely on them, and they make up 60-70% of our presence here," said Gullickson. "They really help our Game and Fish staff."
There's some nice relief in the Conservation and Skills Park for fair visitors too, especially when wanting to escape the heat of the day.
"It seems when the fair comes the temperature always hits 90 degrees," said Gullickson. "In the Game and Fish area we have shade, dozens of mature trees, picnic tables, and grassy areas to take a break from the heat."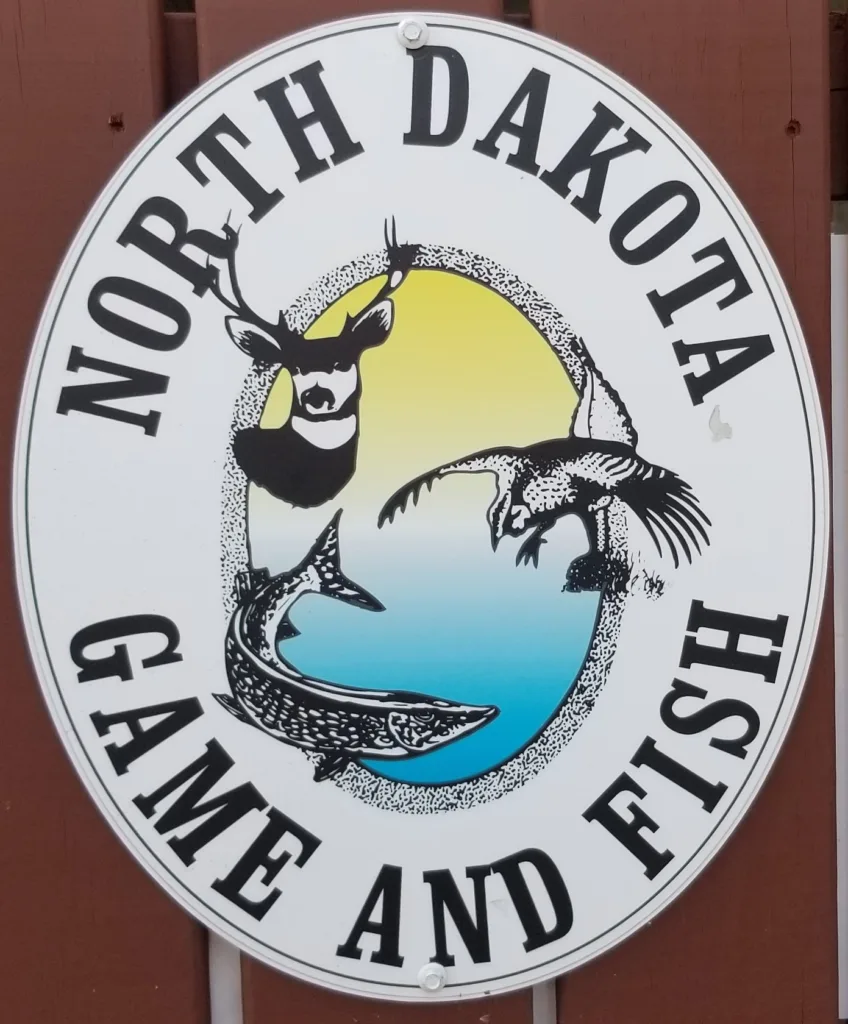 The weather forecast calls for mid to upper 80s temperatures Friday and Saturday, 90 Sunday, and mid 90s or more next Monday and Tuesday.