ND Highway Patrol'

Presumed Dangerous
NARRATIVE:
On July 18th, 2023 at 9:45PM Nathan Allen Lang, 39 years old, escaped from the James River
Minimum Unit in Jamestown, ND. He was serving a sentence for theft of property and
contributing to the delinquency of a minor. He was last seen wearing a grey long sleeve shirt
with a navy blue t-shirt over the top. He was wearing khaki pants and black shoes.
Nathan Lang:
DOB: May 17th, 1984
SEX: Male
Race: Caucasian
Place of birth: Bismarck
Height: 5ft 11in.
Weight: 235lbs.
Hair: Brown
Eyes: Brown
State ID: 145896
Release Date: September 23rd, 2024
Length of Sentence: 1-year 11months 29D
Scars/Marks/Tattoos:
Tattoo left bicep- Tribal, "OCC" lettering on inside of the spade.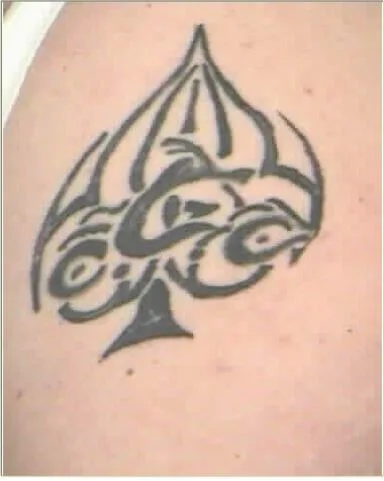 Tattoo across right bicep- barb wire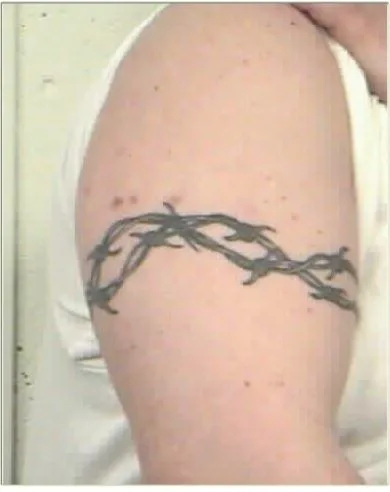 Nathan was last seen on July 18th at 11:53PM driving westbound on the Frontage Road near
Exit 256 in Jamestown. Nathan is possibly driving a stolen white 2021 Ram 3500 pickup North
Dakota license plate 320AAT. The pickup had an attached 32' goose neck trailer ND license
plate T42454.
Nathan Lang has contacts in Bismarck and in Fargo. If you locate the individual or vehicle, do
not make contact and call 911.