WASHINGTON, D.C. — Senators John Hoeven and Kevin Cramer met with Jim Swartout of Williston and other North Dakotans who are in Washington, D.C. to participate in the Freedom Convoy.
"Americans have the right to exercise their constitutionally protected freedoms of speech and assembly," said Hoeven. "The mandates that have been put in place by the Biden administration are government overreach. That's why we've been working to end the COVID mandates and will continue to do all we can to push back on the administration. We appreciate Jim and other North Dakotans who took the time to travel here and meet with us."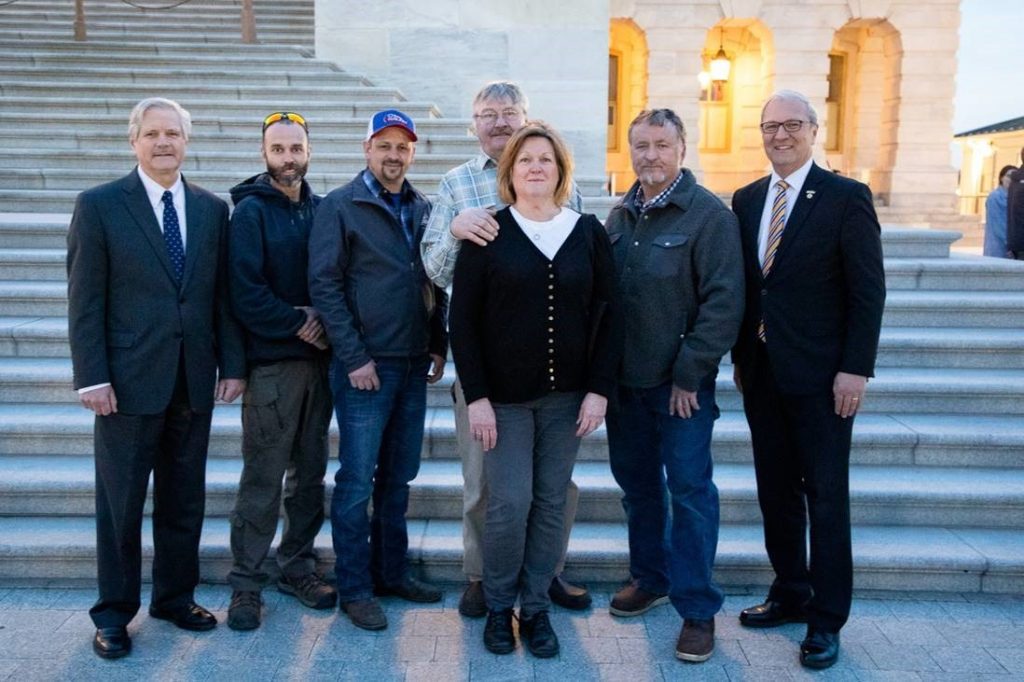 Last month, Hoeven helped introduce the Terminating Reckless and Unnecessary Checks Known to Erode Regular Shipping (TRUCKERS) Act in the Senate to exempt non-U.S. citizen commercial truck drivers from proof of vaccination requirements when temporarily entering the United States from Canada or Mexico for business through a land port of entry.