Hot Weekend, Pleasant 4th of July
BISMARCK – The weather should be more than agreeable this weekend and through the Fourth of July holiday, especially for the northern half of the state.
Ken Simosko, National Weather Service meteorologist in Bismarck, summed up the weekend and holiday weather outlook for the Minot area.
"It'll be a high temperature of 86 degrees Saturday, maybe up to 90 with a 30% chance of showers after 1 o'clock," said Simosko. "Dry on Sunday and 93. Tuesday, the 4th of July, a cold front goes through and it'll be a lot cooler. Monday's high 79 and Tuesday 75."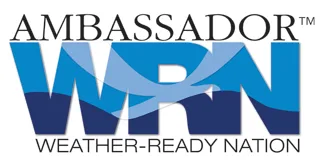 A relatively hot weekend followed by a bit cooler temperatures Monday and Tuesday should make for a very pleasant 4th of July no matter if a person is venturing out to a nearby lake or staying close to home.  
"There's a better chance of showers and thunderstorms south and east of Bismarck on Monday," said Simosko.
Looking past the weekend, said Simosko, North Dakota is likely to experience cooler temperatures for a while.
"It'll be cooler on Tuesday for the 4th itself and it's supposed to stay cooler after that," remarked Simosko Friday morning. "We just had a briefing. It looks like maybe the hottest weather the next 7-10 days will be this weekend."