Scheduled Bridge Inspection
MINOT – Traffic was slowed to one lane on the city's 3rd Steet viaduct Friday to allow a team of bridge inspectors to provide a condition update on the structure.
Inspection of the bridge is conducted by the North Dakota Department of Transportation every two years. The city had requested the bi-annual inspection be done as early as possible because some minor deterioration had been noted underneath the bridge.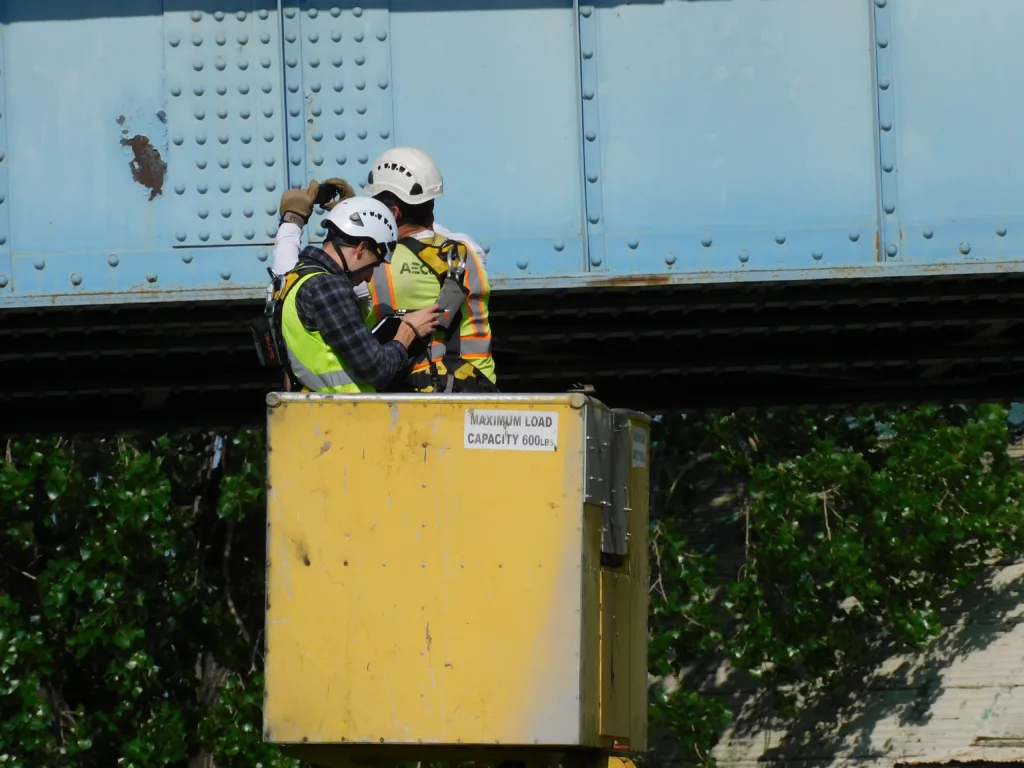 Inspectors were taking photographs underneath the bridge Friday.
The city currently does not have any work planned for the viaduct.