Minot Police Department

The funeral service for Master Officer Patrick Blanchard will be Friday, January 6th at 10:30 AM. Service will be at the Minot State University Dome and open to the public. It will also be livestreamed on the Minot PD Facebook page for those that cannot attend in person.
We would like to ask the public to park in the north MSU Dome parking lot. Concluding the service, there will be a first responder procession escorting Officer Blanchard back to Thompson Larson funeral home.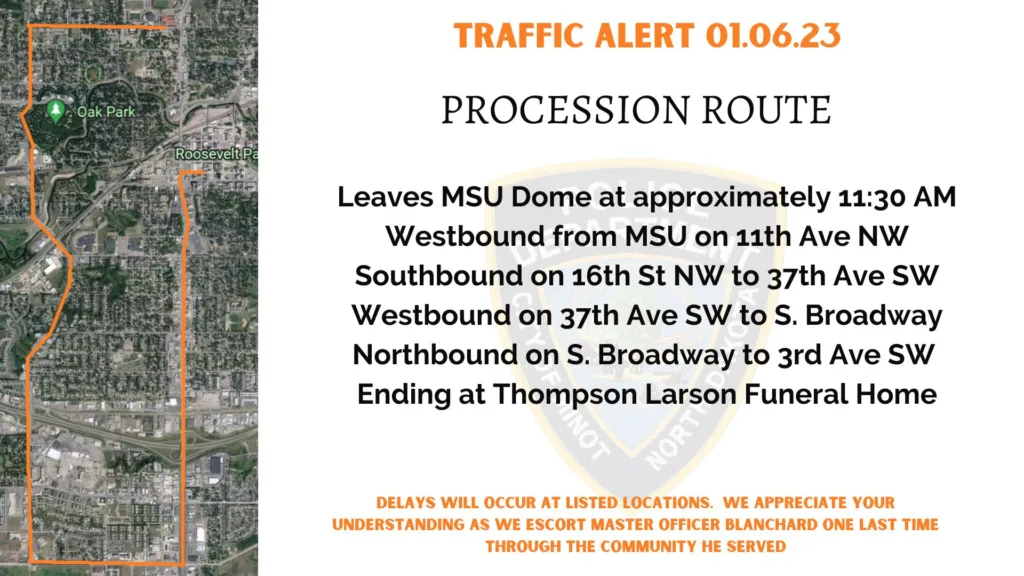 Our department as well as Officer Blanchard's family and friends appreciate all the support that has been shown during this difficult time. 💙🖤 Family has requested any donations be given to the Patrick Blanchard Memorial Fund at Town & Country Credit Union or https://gofund.me/23503179