MINOT — More than 200 people showed up to watch a documentary about possible election fraud at Oak Park Theater Monday night.
The movie, 2000 Mules by Dinesh D'Souza, reviewed possible illegal ballot harvesting that may have impacted the outcome of the 2020 U.S. Presidential race as well as the 2021 Georgia U.S. Senate runoff election.
The showing of the documentary was a campaign fundraiser for the District 3 endorsed Republicans that Courtney Paulson, Minot, organized on behalf of the candidates, one of them being her dad, state senate candidate Bob Paulson.
"I was listening to Charlie Kirk at work one day, and he mentioned 2000 Mules," said Paulson. "I wanted to see it, so I went on their website, and I searched for North Dakota, and there was nothing. I started thinking about how Dakota Hope would bring in movies, so I thought maybe we could do that. And I thought maybe it could be a campaign event. My dad helped me a lot. We had a very generous donor donate the money to help pay for the rental theater."
Paulson said she thinks they reached 265 in attendance. Price on admission cost $10 per person with half of that going to the 2000 Mules organization for licensing.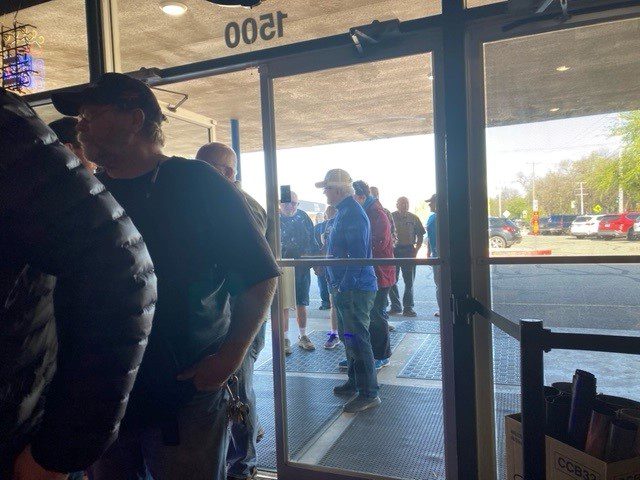 "The last time we had this many people was opening night on Sing, that was 115," said Alex Randash, an employee for Oak Park Theater.
Al Schon, manager of Oak Park Theater, said they had to set up extra chairs.
Diane Carlson of Minot attended and shared her thoughts on the documentary.
"It's not a surprise," said Carlson. "I think everybody was suspicious. And I think those suspicions were valid. Now we found out how they do it, and now that we know, we better get the word out to everybody, to know that people in our country can address it the way it needs to be addressed. Not with any violence, just with the truth."
Another showing of 2000 Mules is scheduled for June 6. More information can be found on on Facebook.