Not Your Everyday Bike
GARRISON – They are different, and they are fun. Fat tire bikes have proven to be a wonderful option for those who seek an enjoyable way to spend more time outdoors during a North Dakota winter.
They are not your usual bicycles, boasting wide and knobby tires suited to crossing snow drifts and tackling other challenges encountered outdoors. They allow time in the saddle well beyond the typical summertime cycling season.
"I just enjoy nature and being out there on top of the snow drifts," said Jim Wolf, Bismarck, while preparing for a fat tire bike outing recently at Fort Stevenson State Park.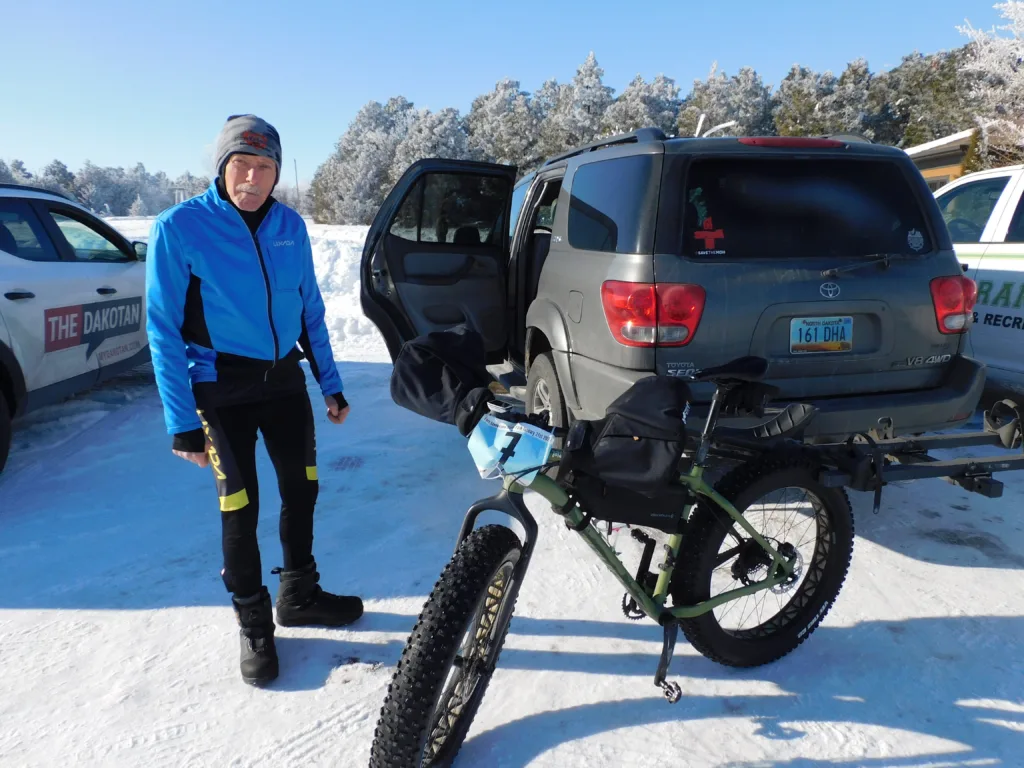 For him, fat tire biking is his winter "thing".
"Yes, it is," remarked Wolf. "I generally ride one to two times a week."
Several communities have groomed trails that accommodate fat tire bikes, such as those at Fort Stevenson State Park where fat tire bike rentals are also available.
Tom Gerhardt, Bismarck, calls the Fort Stevenson trails "incredible", and has found fat tire bikes to his liking.
"It's a great option to get out and, the thing about these, you can ride them year-round too," said Gerhardt. "Spring, summer, fall – it doesn't matter."
Gerhardt said he discovered fat tire bikes a "couple of years ago" and found them a perfect match for his desire to spend time outdoors.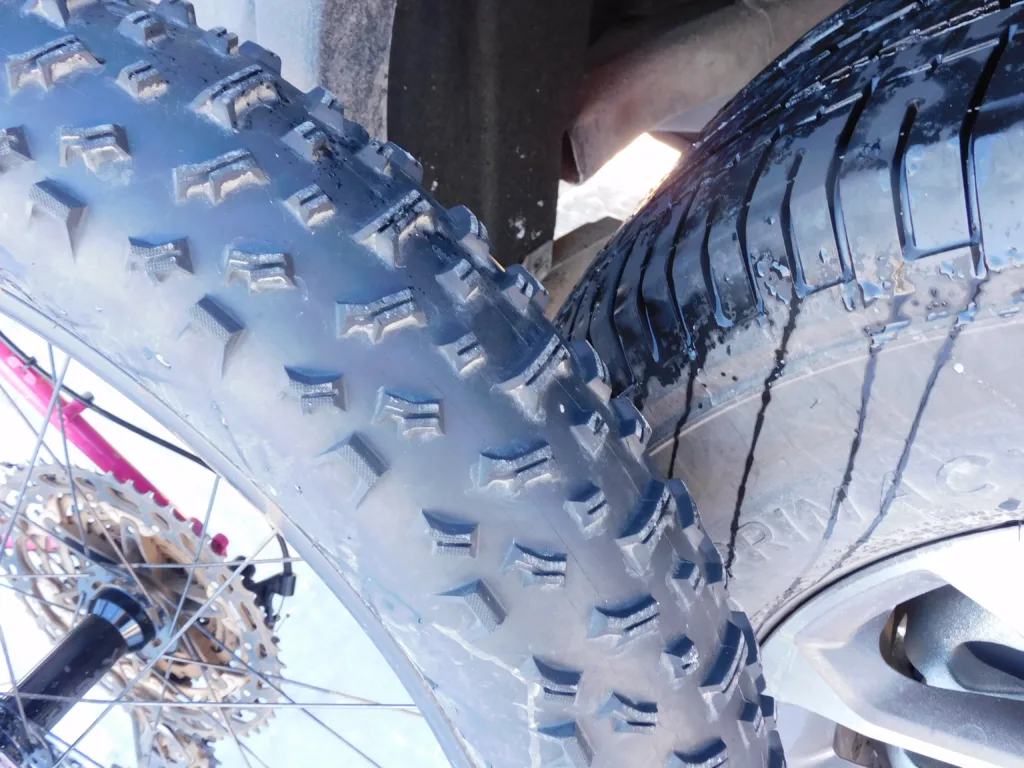 "It's kind of like riding in grandpa's old Cadillac. You've got these fat tires and just a smooth experience," remarked Gerhardt. "Today I'm outside on a beautiful day. You can't go wrong."
Amont those joining Gerhardt for an afternoon trail ride at Fort Stevenson State Park was Toekay Wilkins of Minot. He was taking a sip of water to stay hydrated prior to embarking on 10.5 miles of trail. To him, fat tire biking meant much more than getting exercise and fresh air.
"Peace of mind, serenity, spirituality, and to be around good people," explained Wilkins.
An arm's length away Rory Schell, Minot, sat comfortably on his bike, one foot on a pedal and the other resting on the ground. He was moments away from setting forth on the designated trail with several other fat tire bikers.
"It's a blast. It's just fun," said Schell.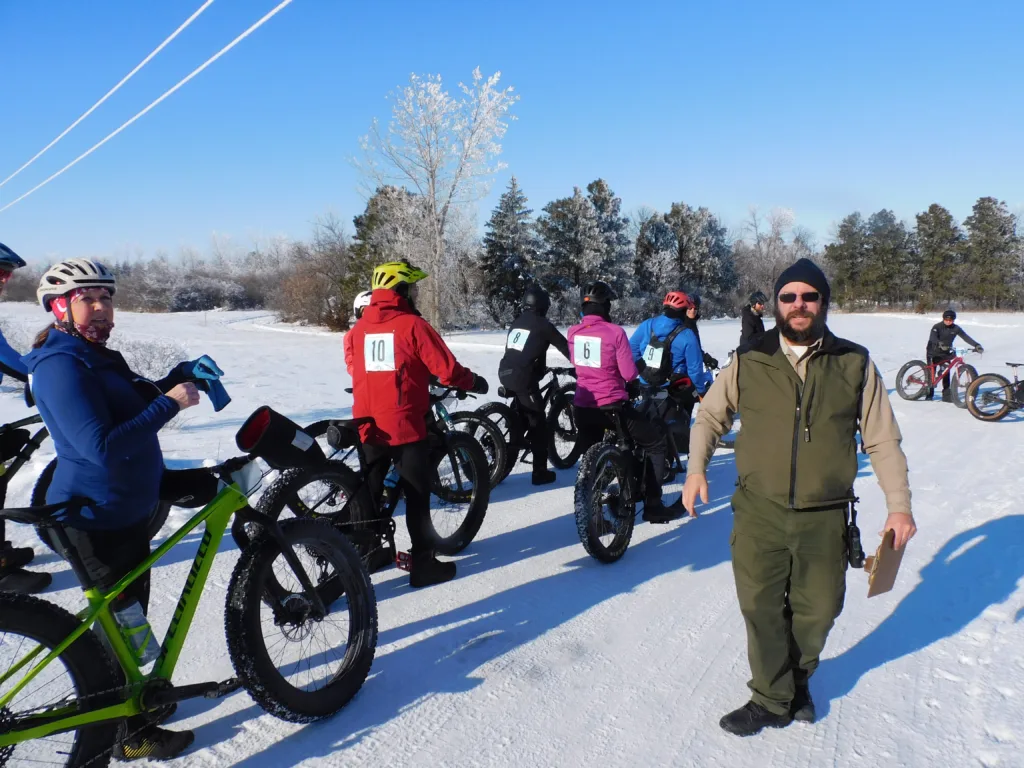 Schell, owner of Val's Cyclery in Minot, has been the bicycle business his entire life and has seen many styles of bikes appeal to riders young and old alike. However, fat tire bikes have been a big change from traditional comfort or competition-type bikes.
"You can ride these all year round. It doesn't matter if you're 100 pounds or 400 pounds, the bike can take your weight," said Schell. "And they are a great way to get outdoors."