Christmas Mall at Journey Church
MINOT – The holidays can be a stressful time, but Journey Church is attempting to ease the stress for some families with its Christmas Mall this weekend.
Amanda Jost, co-coordinator of the event along with Jamie Shwartz, said the church is in its fifth year of providing this event for families in the community.
Adults who are parents or guardians registered before the event, so the church knows the ages of their kids and can provide the appropriate gift.
"We then have them come and shop for their kids here," Jost explained. "They get a primary gift, a stocking stuffer and a family game."
Journey Church provides volunteers, of which there are around 80 this year, who wrap the gifts.
"Our tables are set up by ages so they can shop at the table that represents their kids' age," said Jost. "That way they can pick out some great gifts for their kids."
Jost said the church reached out to school counselors, Matthew 25 Project, and Project Bee to help identify families in need.
Corporate sponsors are Dakota Square Arco, Dakota Property Management, Scheels of Minot, KSI, and KA HU, a motorcycle association in Minot. There are also table sponsors, who provide the funds for certain tables.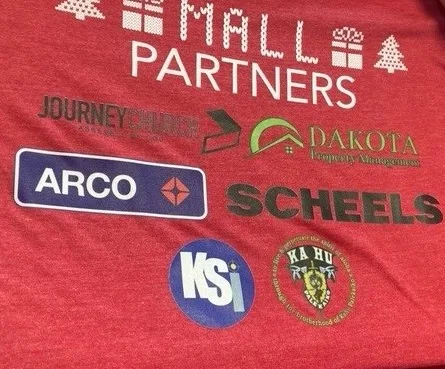 "The sponsors come alongside us," said Jost. "Because of their donations we're able to go shop and buy the gifts."
Last year brought in over 100 families, with 370 kids shopped for. This year is even bigger with over 150 families registered, and 450 kids projected to be shopped for.
"We do have a wait list for those who weren't able to register before we closed our registration, so that 450 could jump to 460," said Jost. "If we have any cancellations which sometimes happens, we are able to get some of those wait list people in."
Journey Church is located at 1805 Second Street Southeast, Minot, North Dakota, 58701. More information on the church can be found on its website.