David Hogue is Senate Majority Leader 
MINOT – David Hogue, R-District 38, was elected Senate Majority Caucus Leader by fellow legislators on the evening of November 14 at the State Capitol, making Hogue the first Minot resident ever elected to the position according to the N.D. Legislature website. Records on the site date back to 1941.
Hogue was first elected in 2009. He replaces longtime Senate leader Rich Wardner, Dickinson, who retired following the last session of the legislature.
"The Majority Leader means I have responsibility for a number of things, essentially running the Senate," said Hogue. "I think CEO is the best term for it. I have to identify people for chairmen of policy committees, assign which committees bills will go, and make appointments to various positions. We'll try to make decision on the best fit for everybody."
The 68th Legislative Session formally begins Tuesday, January 3. However, legislative work begins much earlier with an organizational session set for December 5-7, 2022. The state's legislative sessions are limited to 80 days which means lawmakers could remain at the Capitol through April 28, 2023.
Hogue's job in the Senate is a big one, especially considering the unusual amount of turnover. Of the 47 Senate seats, 12 will be occupied by first termers.
"Twenty-five percent turnover is what we have. A huge amount. The most we've had since I've been in," said Hogue. "I've got a couple of committees that will have one guy that's been there and four freshmen."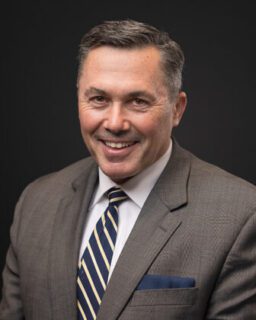 While Hogue is from Minot, he's well aware of his responsibility to the entire state of North Dakota.
"I'm from Minot but I still believe that the Fargo diversion is the most important water project in the state, just in terms of its size and the amount of property that it protects," said Hogue.
When the 68th session gets underway in earnest there will be multiple requests for a share of state money which is about $2 billion. Some state agencies have already detailed their requests, some of which involved a significant amount of dollars.
"We've got a lot of requests for building structures on the campuses. Then there's the Crime Lab and Health Lab," said Hogue. "The State Hospital in Jamestown is a facility that needs to be looked at in terms of a new structure because it's just time, I'd say. Everybody is aware that we do have $2 billion, which is okay, a good problem to have, and we'll probably get twice as many dollar requests. We're not going to spend it all."
A couple of issues that Hogue said would come to the forefront at the upcoming legislative session are workforce development and tax relief, and he hopes fellow legislators will agree.
"I think from the Senate perspective we are going to focus on workforce development. We've just been going backwards despite some honorable efforts," explained Hogue. "Also, we need to focus on tax relief, figure out how much to give back to taxpayers, for sure. Obviously, we are going to spend some so we better give some back too, for sure."
With the passage of the term limits initiated measure in the recent election, legislators will be "on the clock" starting January 1. The governor and each legislator will be limited to eight years of service. Legislators have the option of switching chambers to accrue an additional eight years in the legislature.
Hogue says his six sessions in the state legislature has prepared him for his leadership position. When asked about the new term limits rule, Hogue responded:
"It's not something I stress over. These are the rules. I don't think you'll find much support for it inside the Capitol, at least not inside the legislative chambers. I can tell you some of the legislators in their second and third term feel they are just getting up to speed. They are doing a job which is not part of their professions. You go do it for four months then go away for 20 months and come back. It's not adequate."