Halloween Hike, family fun
GARRISON – As the sun set, shadows lengthened, and it became dark in the woods it created a perfect setting for a Halloween Hike. The weather was agreeable too, remarkably pleasant for late October in North Dakota.
Fort Stevenson State Park hosted a Halloween Hike this past Saturday, utilizing one of the facility's hiking paths that had been suitably decorated for Halloween.
Stephanie Trautman, Garrison, and members of her family were among the first to traverse the trail.
"The kids are excited. It's the first Halloween Hike Night," said Trautman.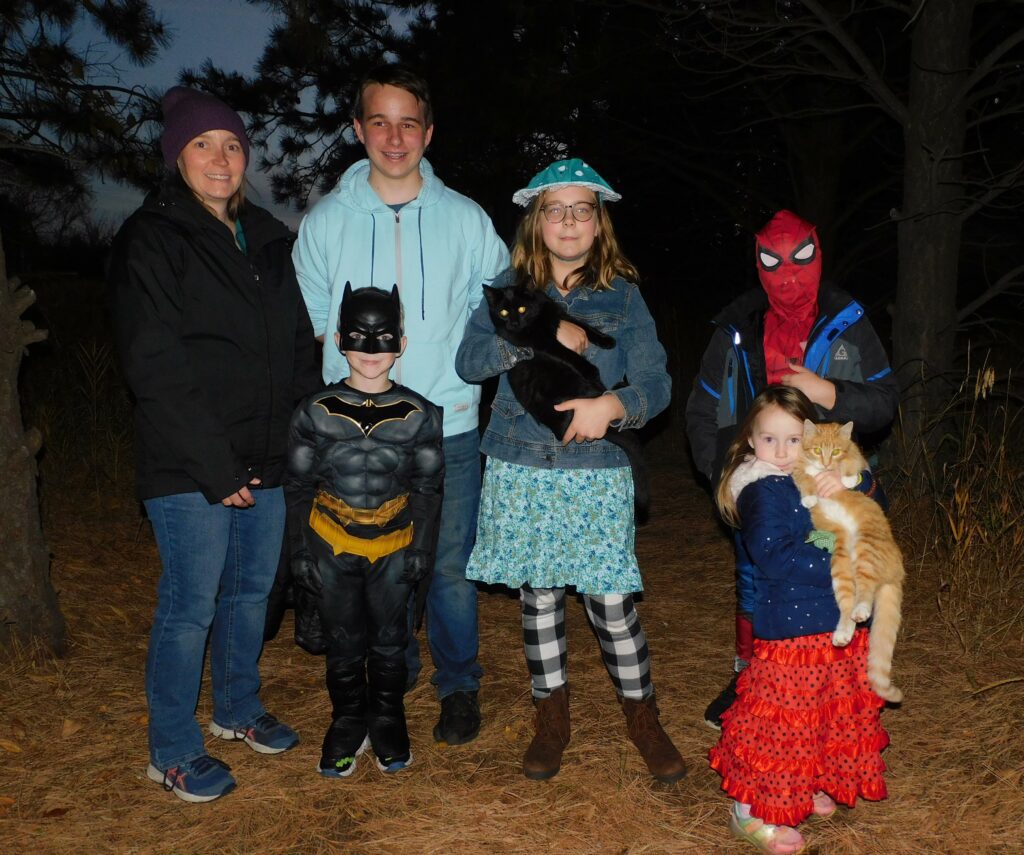 Her son, Ryan, 16, was eager for the trek to begin, saying there was one display that he very much wanted to see.
"It's the black spider. I want to see it, try and find it," said Ryan Trautman.
Chad Trautman is the manager of Fort Stevenson State Park. He had just walked a portion of the trail, making sure all was in order for the evening hikers who would be taking advantage of an opportunity to celebrate Halloween a few days early. The hike, explained Chad Trautman, was part of the park's program to get people outdoors.
"We do an evening hike series and this is another one," said Chad Trautman. "We started off in February with the Candlelight Hikes, then a glow hike, in August a Century Hike, and this is our fourth one for the year. We've got a Halloween theme with trail decorations."
Chad Trautman said he hopes the Halloween Hike, a first for the State Park, will grow in popularity and see additional decorations added in the years to come.