Outdoors Festival Marks 15th Year
Kim.fundingsland@mydakotan.com
MINOT — Festivals are all about fun, and this one never disappoints.
The Outdoor Youth Festival was held last week at the Conservation and Skills Park on the State Fairgrounds. It marked the fifteenth year for the North Dakota Game and Fish Department sponsored event. Despite temperatures approaching 100 degrees, participants and volunteers alike enjoyed a beautiful evening to celebrate outdoor activities.
Virtually every outdoorsman-related club in the area participates, eager to show share their knowledge and enthusiasm with youth of all ages. Minot's West Dakota Waterfowlers, a chapter of Delta Waterfowl, have been present at the Youth Festival for several years.
"We focus mainly on kids and getting them in the outdoors, which is what brought us here today," said Chad Beggs, chairman of West Dakota Waterfowlers. "This has been a fantastic event, a great event for everybody to come out and see outdoors groups from Minot."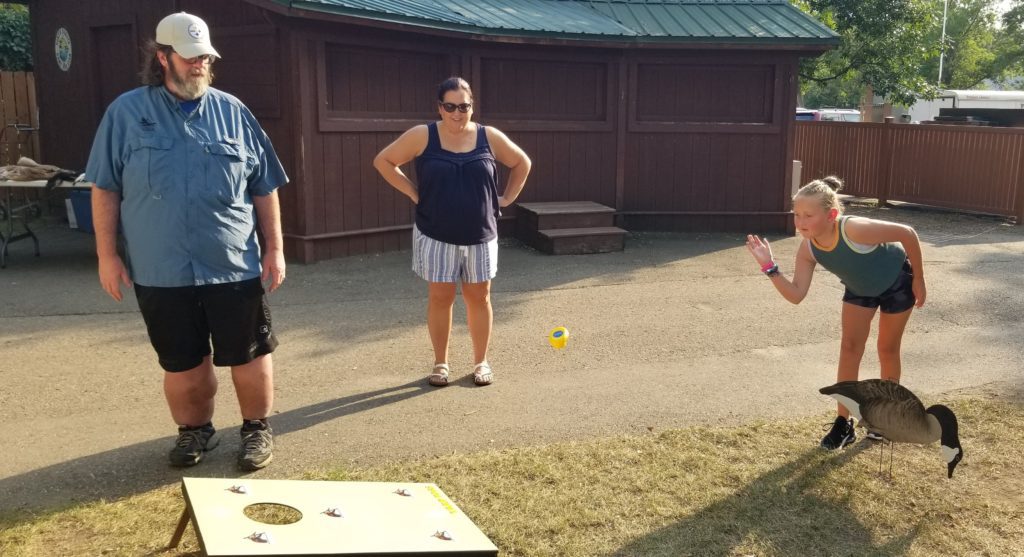 Beggs credited the work of Greg Gullickson, NDGF outreach biologist and annual coordinator of the event, for helping make it a success. A few feet away young Ramsey Schaan was taking part in a rubber duck toss in which each participant received a prize from the waterfowl group.
"We came here last time and had a good time, so we're back," said Kristi Schepp, Minot.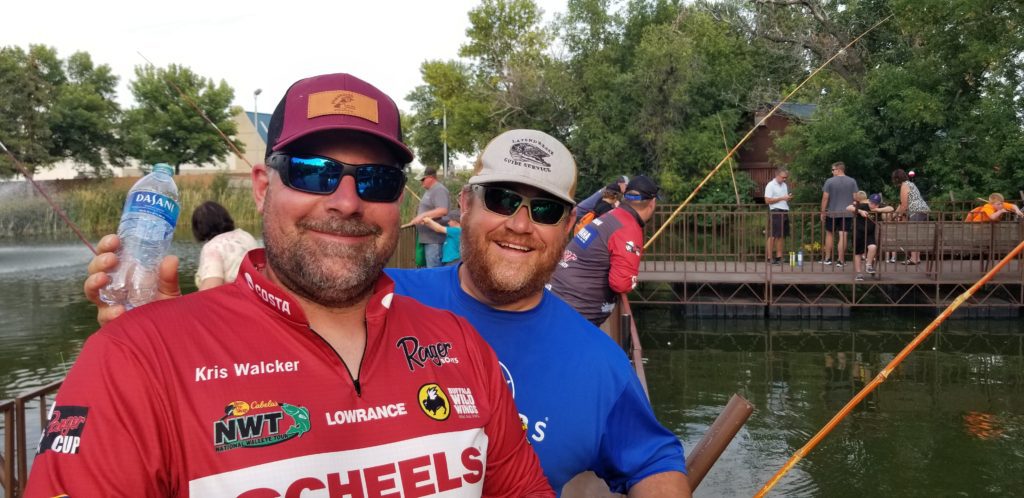 A fishing pond and pier is always a popular stop at the Outdoor Festival. It was there that volunteers Kris Walcker and Kellen Latendresse, both from Minot, were enjoying time helping youngsters that were fishing from the pier.
"I'm with Scheels and Pheasants for the Future," said Walcker, a professional fisherman. "Here the kids get a chance to catch bluegills, trout, maybe a perch. It's just a fun event I like to be involved with every year, to get the kids involved in the outdoors."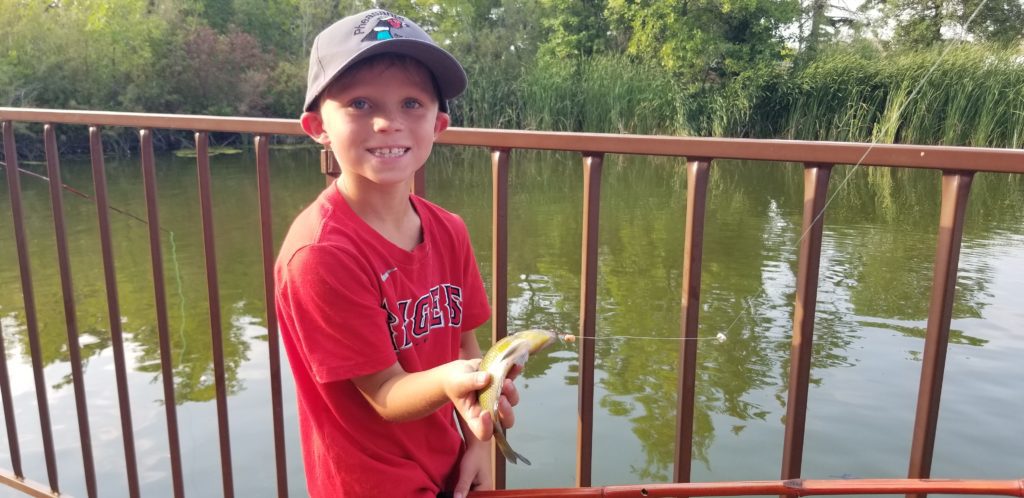 Several people, Walcker among them, turned to look as a youngster set the hook after watching a small bobber slip under the surface. He brought a nice bluegill onto the dock where Latendresse helped unhook the fish.
"It's just a great family night. We get a lot of kids out here that might not get to out in a boat or don't get to go fishing very often," said Latendresse. "It's a great event for boys and girls of all ages."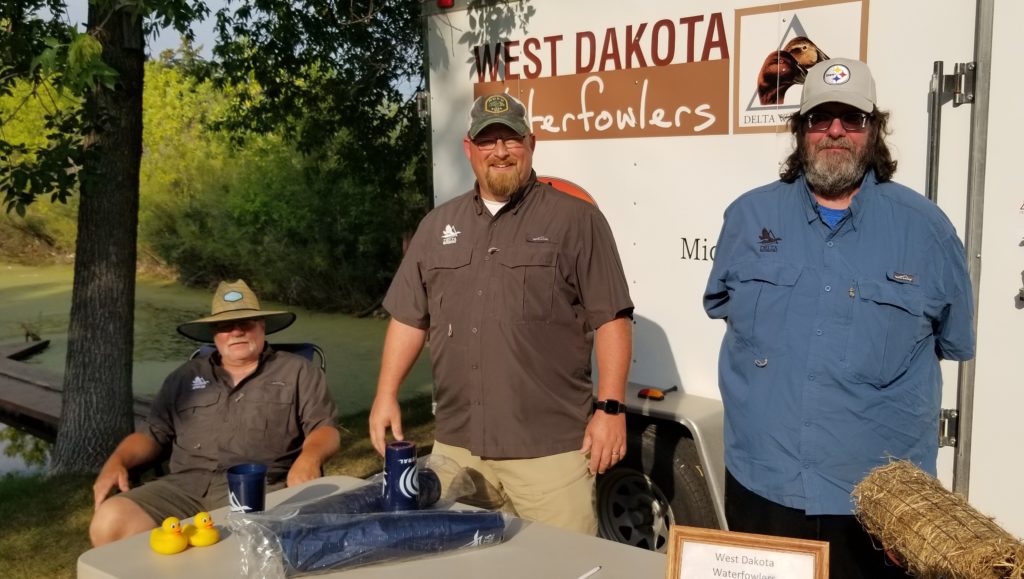 Beggs shared a similar thought, acknowledging the importance of the evening and the reason for it
"Kids are the future, the future of hunting and fishing and everything outdoors for everyone," said Beggs.