Bishop Ryan Awarded for Workout Efforts
MINOT – High school athletes work hard every day during the school year to stay fit and healthy for their games. However, during the summer it can get hard to keep up that routine.
That's why Bravera Bank teamed up with Minot sports broadcaster Jason Spain to create a challenge called Bravera Workout Warrior to help young athletes stay fit during the summer.
With Bishop Ryan High School recently winning the Class B division in North Dakota, Bravera Bank donated $1,000 to its athletic department.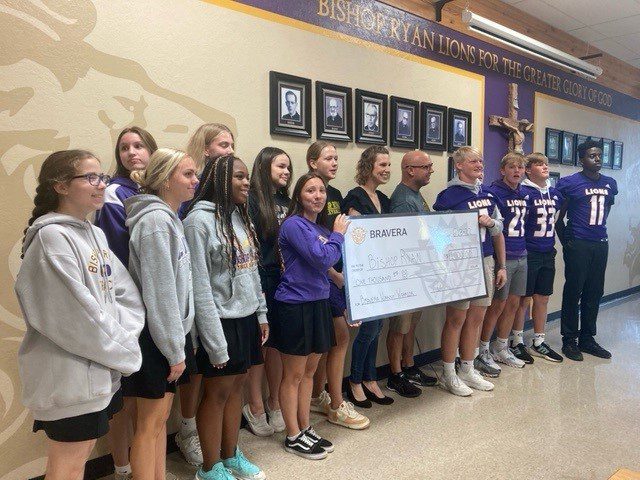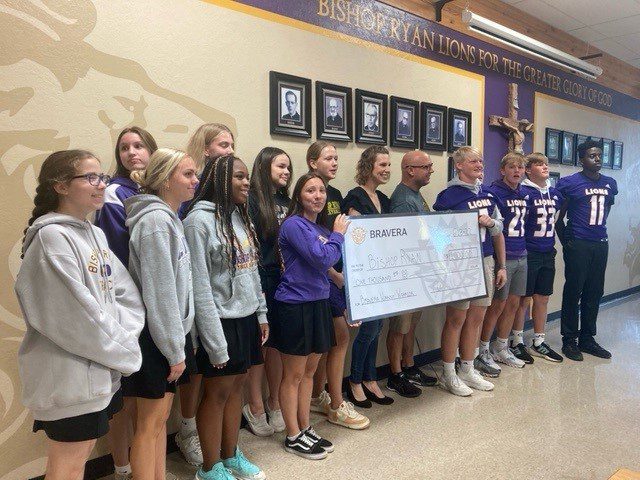 "Jason worked out every day and challenged the students to do the same," said Jennifer Hubrig, marketing director for Bravera Bank. "For every workout that the school did, the team that competed the most was able to receive the $1,000. It's the more individuals and the more workouts that were created. They completed it the beginning of August."
"We wanted kids to catalog their workouts so they can show their current coaches and maybe future coaches, while they're working out," said Spain. "We want to raise the level of North Dakota athletics. Hopefully we'll see a big jump in the levels in the upcoming year."
Spain said the Class A winners will be released next week. He also said the challenge on TikTok reached 1.1 million views, and he hopes it will continue to grow every year.
"Someone created the hashtag BeatSpainer somewhere in there," said Spain.