The joke is "Leave your car windows rolled up in the summertime or someone will deposit a bunch of zucchini in your car."
But the truth is, there is no such thing as too much zucchini. Honestly, there are so many amazing ways to use zucchini, why would you ever want to give away this amazing and productive vegetable?

Zucchini is the king of the summer squash family. Summer squash are soft-skinned, with tender flesh and ripen quickly. They have a shorter storage life than winter squash. There are so many pretty varieties to choose from: yellow, bright green, deep green and striped.
Add to that all the zucchini cousins, other types of summer squash. You are probably already familiar with crookneck squash. Closely related to zucchini, it can be yellow, or half yellow and half green. It can have smooth skin or bumpy, warty skin.
Patty pan is a pretty yellow summer squash that looks like an alien spaceship. The flesh is firmer and sweeter than zucchini. The firmer flesh makes it a tasty addition to soups and casseroles.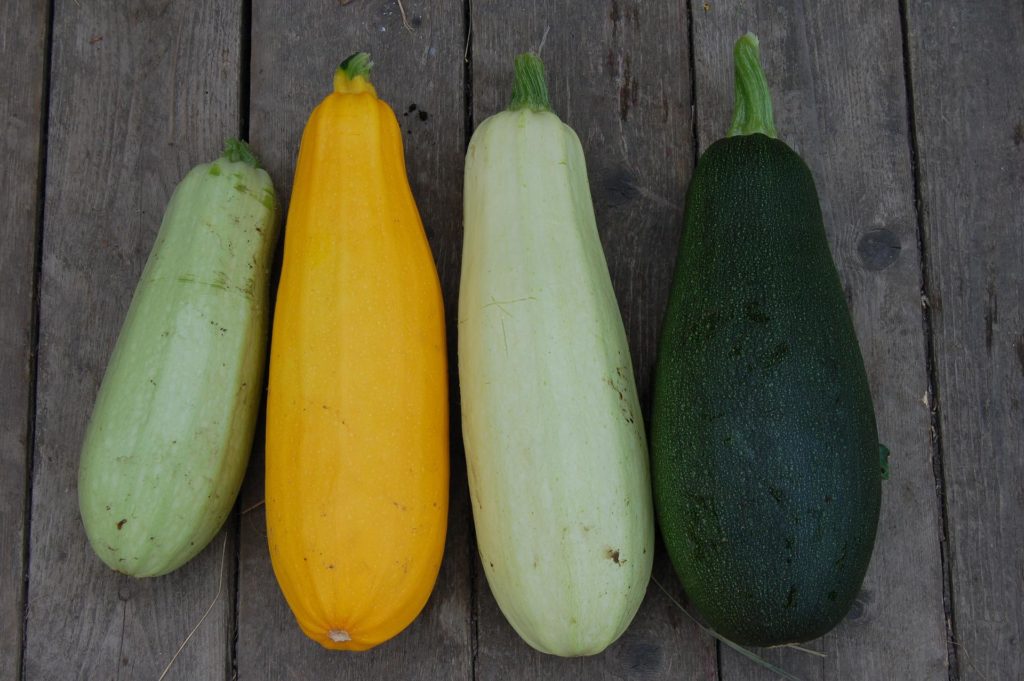 Zephyr squash is light green on the bottom and yellow on top. The flesh is firm like the patty pan, but since it's a regular oblong shape, it's much easier to peel and cut up.
Cousa, calabacita and Ronde de Nice are three round zucchini-like varieties of summer squash. Their flavor tends to be sweeter and the flesh is a little bit firmer than zucchini. Plant breeders have crossed these heirloom varieties with zucchini to produce round zucchini hybrids, Crazy Eight Ball being the most popular.

How are you going to choose which variety to plant? That's an impossible decision, like picking who is your favorite child. So, plant at least two varieties. You won't be sorry.
Never ending recipes
Zucchini is best picked when it's small, about the size of a cucumber. Slice and sauté it with onions and a little garlic and top it with a bit of cheese. That's my husband's favorite way of eating zucchini and it only takes minutes to prepare. Or brush with garlic-infused olive oil, sprinkle with a little salt and grill it. Yum!
But don't stop there. Our family's favorite zucchini dish is Zucchini Supreme. Serve this dish with plate full of sliced tomatoes and you have yourself the best summertime meal imaginable. Zucchini Fiesta Casserole is similar to Zucchini Supreme but with a Tex-Mex flavor. Or dip zucchini slices into a beaten egg, dredge in seasoned breadcrumbs and fry.
Try Zucchini Fritata, Zucchini Fritters and of course, who doesn't love Chocolate Zucchini Cake, Zucchini Bread and Zucchini Cookies?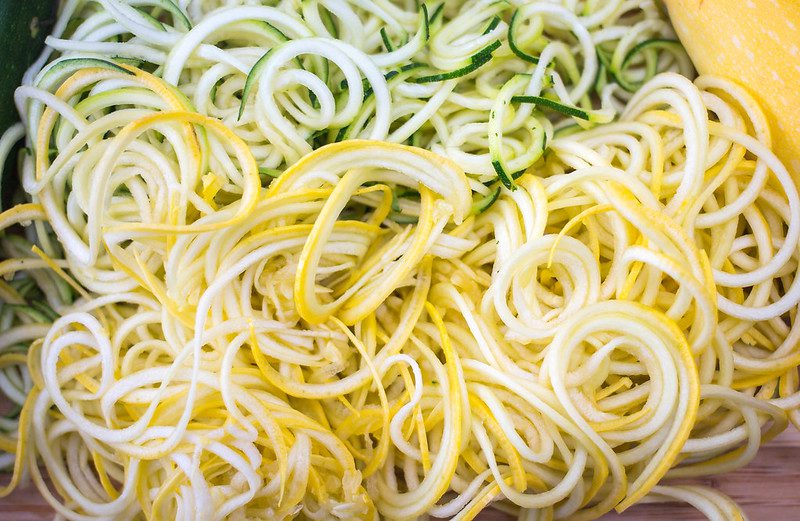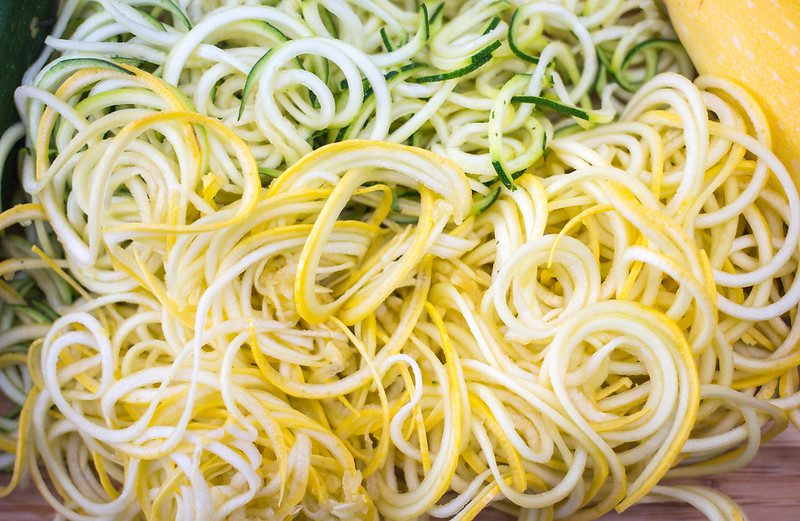 Invest in a spiralizer to quickly and easily make Zucchini Noodles. A spiralizer isn't expensive, and it gives you an endless supply of healthy veggie-noodles. Zucchini Noodles are delicious tossed with a little pesto.

Round zucchinis are perfect for individual servings of stuffed zucchini. Just cut in half, scoop out the seeds and fill the cavity with your favorite stuffing.
Gad-ZUKES!
Yeah, but what do you do with those giant zucchini? You know, the one hiding underneath the leaves and now it's the size of a three-month old baby?
Well, I have discovered the best recipe EVER to put those giant zucchini to good use: Zucchini Gummies. These tasty little treats are so yummy, no one will ever suspect they are made from a vegetable, much less the lowly and unfairly maligned zucchini. They are incredibly easy to make. Spend a half hour prepping these tasty treasures, put them into your dehydrator this evening and tomorrow morning wake up to a yummy candy-like treat. You will have a hard time keeping them through the winter, the kids will love them that much.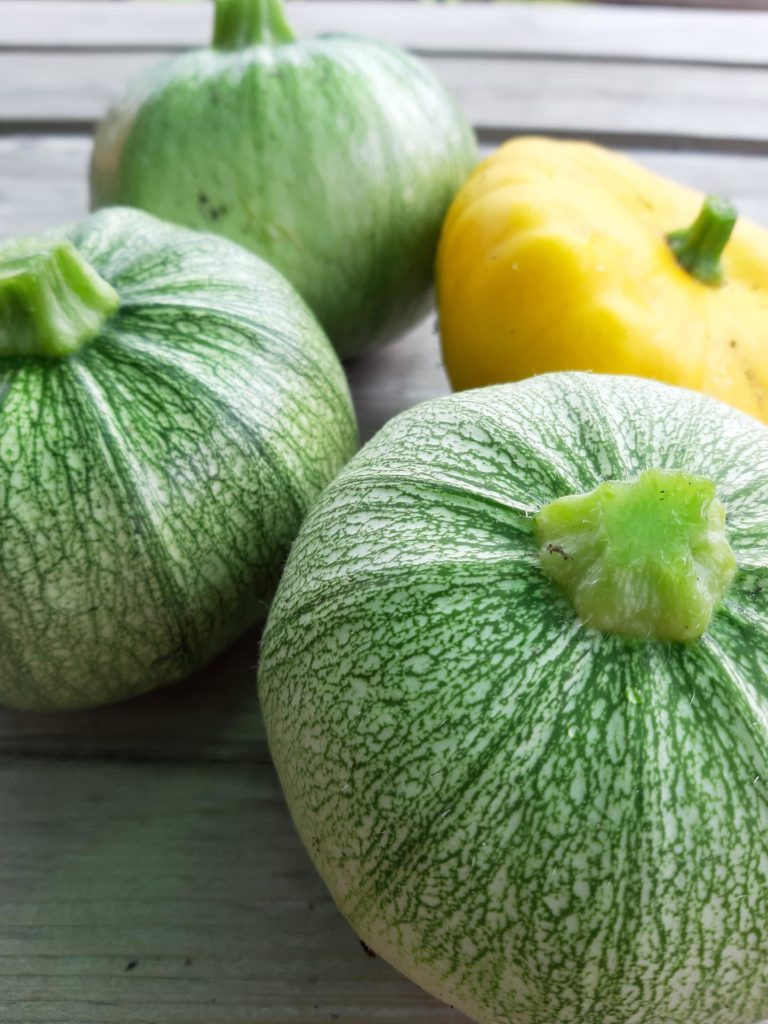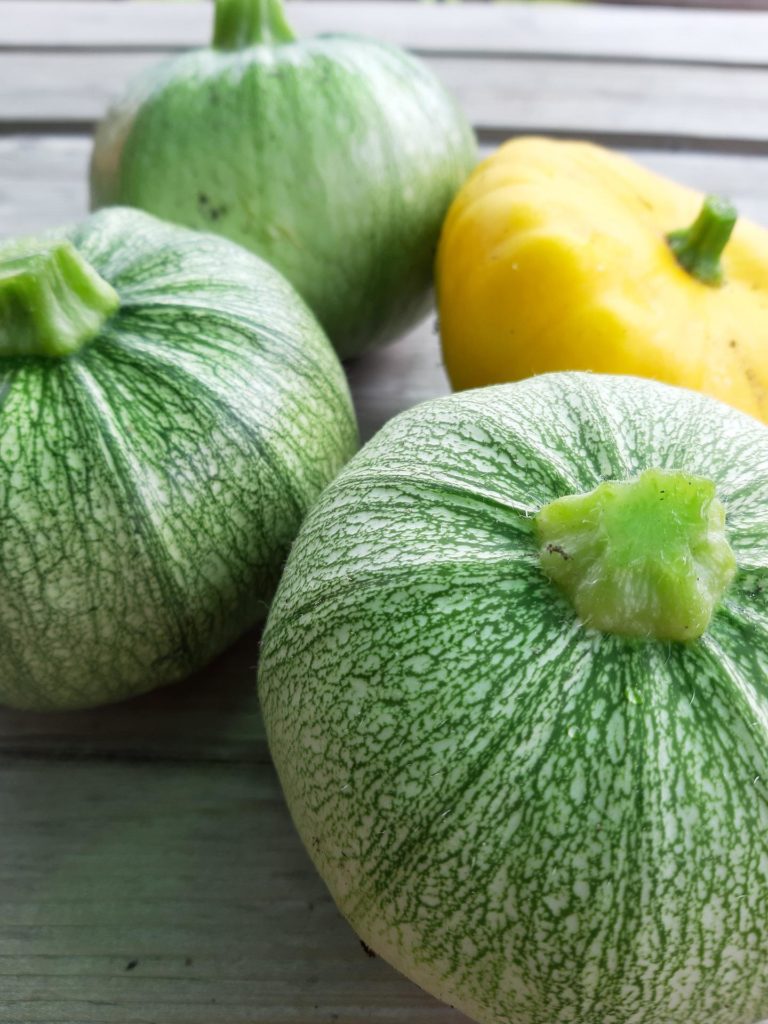 Preserve zucchini goodness for later
There are other ways to preserve zucchini goodness for later in the year besides the Zucchini Gummies. One of my favorites is Dried Zucchini Chips. Another is to make Faux Pineapple by canning zucchini pieces in pineapple juice. Remember, zucchini is the tofu of the vegetable world. The zucchini absorbs the pineapple juice flavor and it will taste just like pineapple.

And last, but not least, freeze your zucchini. Slice or cube it for use in soups and casseroles. Grate it and freeze in 2-3 cup portions for use in cookies, bread, or cake. Spiralize it and freeze it for veggie noodles later.
You'll be hard pressed to find a vegetable as prolific and versatile as the zucchini. So, go! Plant a few in your garden. And leave your car windows open.


Recipe for Zucchini Gummies: https://www.providenthomecompanion.com/recipe-zuchini-gummies/
More veggie recipes: https://www.providenthomecompanion.com/recipe/vegetables/
Free zucchini recipe book: https://www.providenthomecompanion.com/product/z-is-for-zucchini/