ST. ANTHONY — Elite bull and bronc riders came from afar for a chance to compete, and Mosbrucker Rodeo bulls and broncs performed at top levels at the 2nd Annual Rusty's Saloon Bulls & Broncs event on June 4th in St. Anthony.
The bull riding purse was $7,500, and there was another $2,500 in the ranch bronc riding.
"This was a major community event with local support. The good Lord blessed us with beautiful weather for an awesome occasion," said Randy Rhone, partner of Rusty's Saloon and Grill, St. Anthony.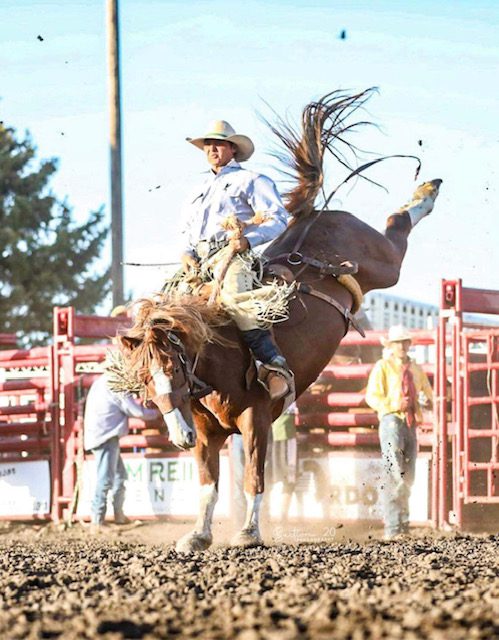 Organizers said they estimate attendance was double that what it was last year. The event included a mutton bustin' competition for youth riders, a Calcutta auctioning off perspective winning riders, the bulls, and ranch bronc riding competition. The night closed with the Mud View Band, amidst the Morton County sunset. Dave Hermanson and James Peterson also entertained audiences with their team of horses with wagon rides across the prairie.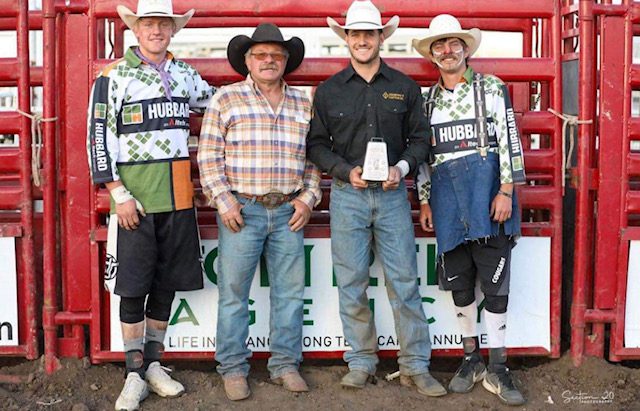 A patriotic quilt donated by the Willow City Mission Quilters brought in $2,200 during the auction, and the proceeds will go to help with costs of the next Western North Dakota Honor Fight to transport veterans to Washington, D.C.
For future events and information visit, Rusty's Saloon and Grill and Mosbrucker Rodeo on Facebook and Instagram.