CENTER — The conditions were ideal as the Badlands Bass Bandits launched the second stop on their summer tour – this one at the warm waters of power plant fed Nelson Lake, one of the few largemouth bass fisheries in the state.
After a brief safety and rules meeting, participants were eager to get lines in the water. Fishing hours were 6:30 a.m. to 2:30 p.m.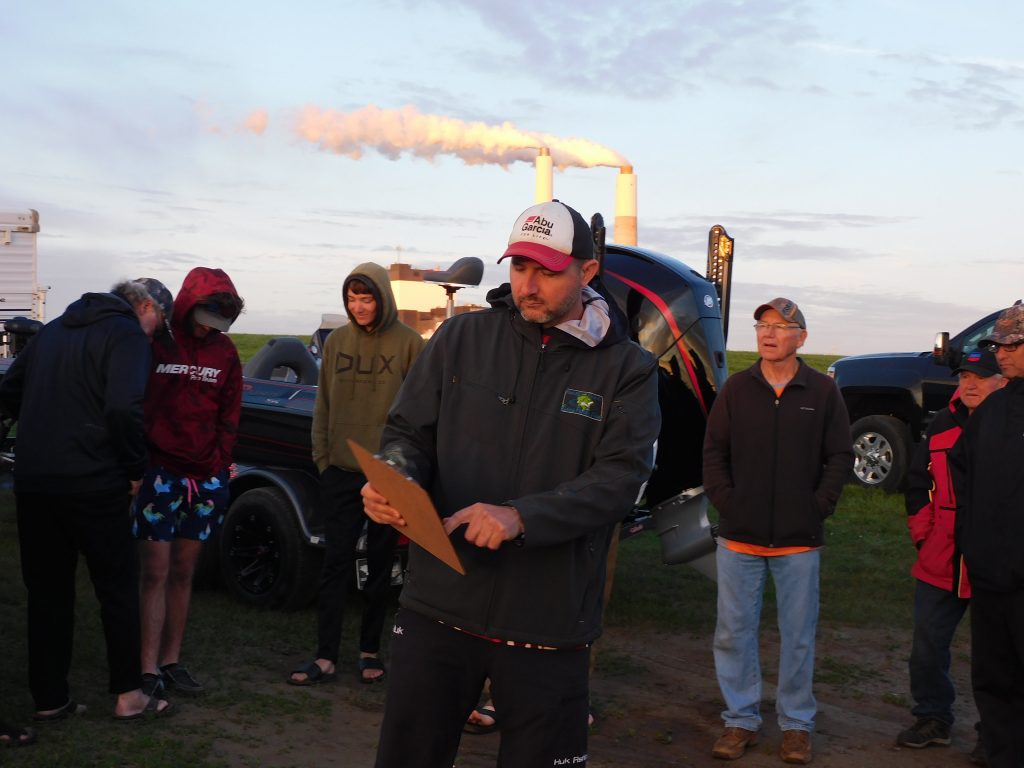 After a draw for starting positions, the field of boats took off for their favorite spots in the hopes of finding some cooperative largemouth bass. They did so knowing that a bass or two in the 5-6 pound range might be needed to come back with a winning bag later in the day. The weather was favorable for a comfortable day on the water, warming temperatures and light wind.
The heaviest 5 bass limit was brought to the scale by Team Bullinger of Bismarck, comprised of brothers Brandon, 19, Logan, 17, and their father, Scott Bullinger. Their winning catch totaled 19.48 pounds with a big bass of 4.67 pounds.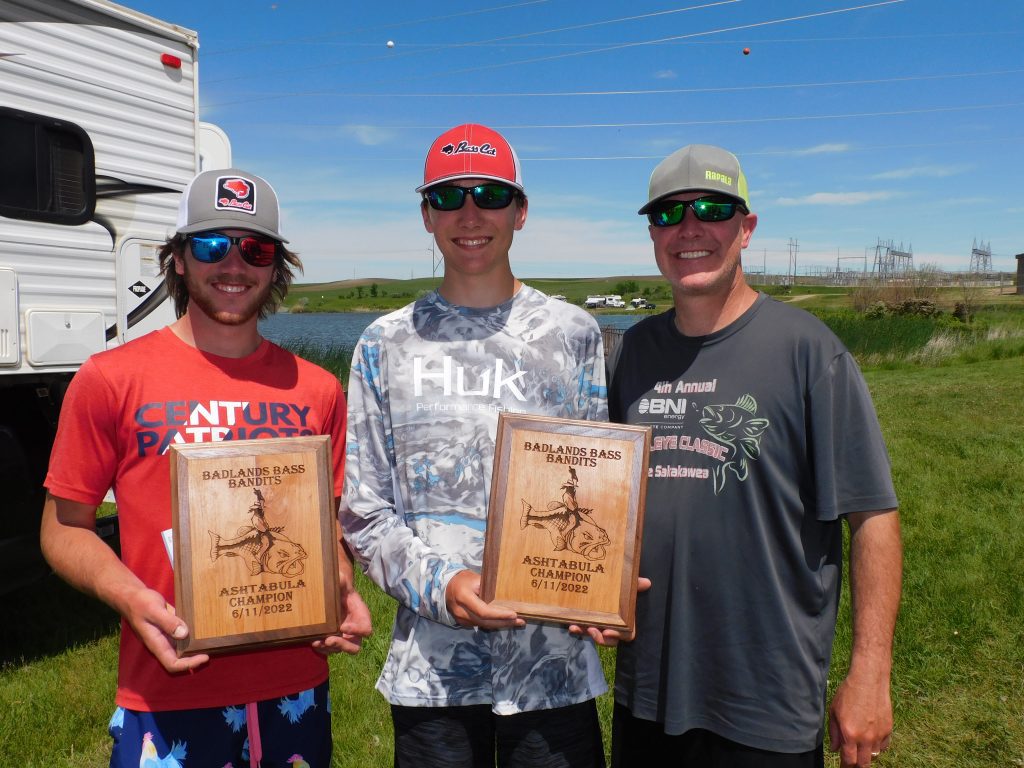 "We rolled up on a spot and there was already a boat there," said Brandon Bullinger. "We waited until they moved out and we moved on and grinded it out."
What was working, said Brandon Bullinger, was an abundance of patience – slowly fishing jigs and wacky rigs.
Brother and teammate Logan Bullinger agreed, also noting what many fishermen had to say about their day. The bass were biting in flurries and then shutting down.
"It was pretty slow at the beginning. About 10 a.m. we got our fish. After 11, nothing," said Logan Bullinger.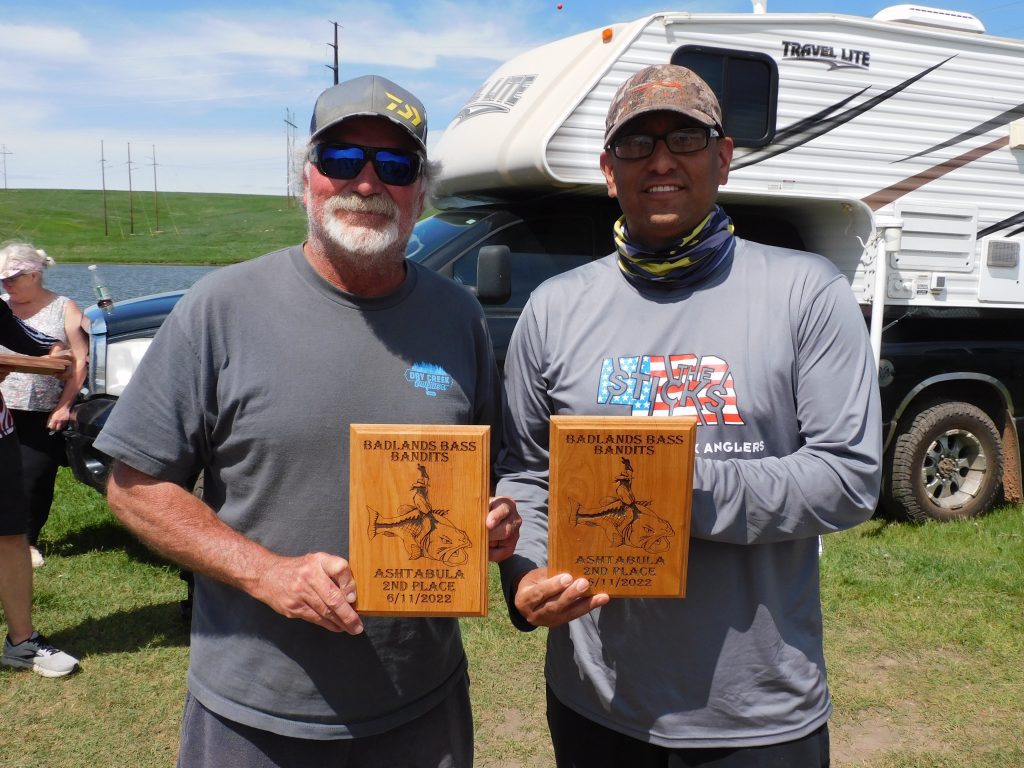 "It was fun today. We caught a lot of fish," said James Francis, Minot, after he and partner John Lancaster, Minot, weighed in the second best catch of the day. "We were throwing a jig all day. It's fun to pitch and catch 'em on a jig."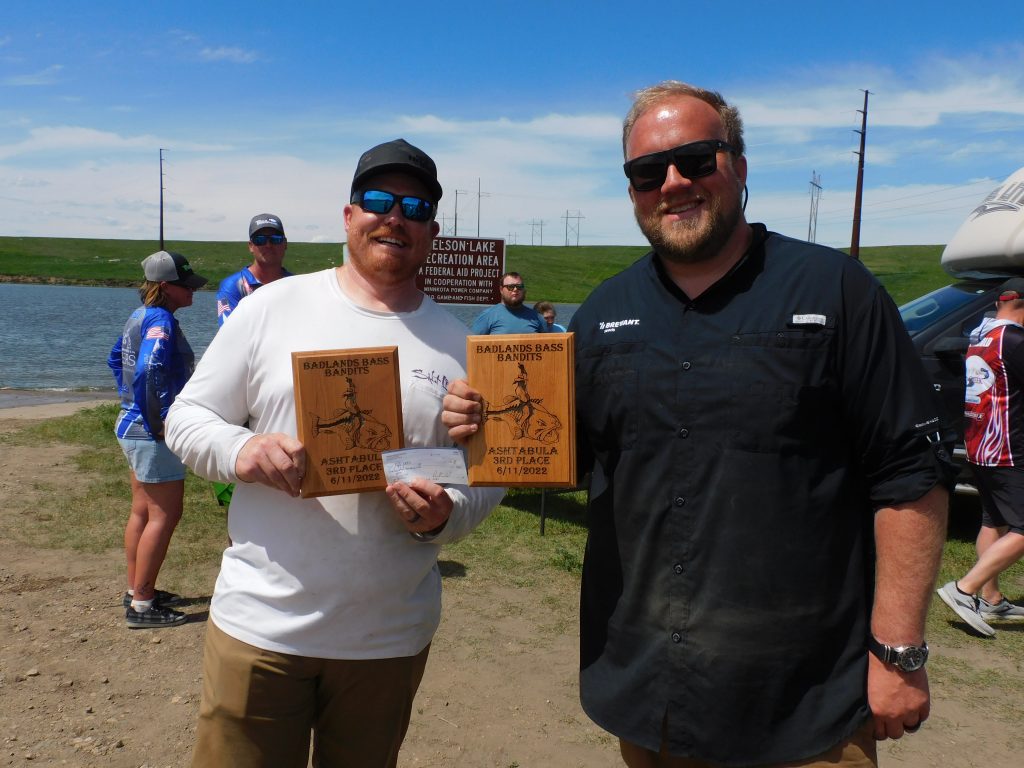 "We got plum lucky. That's the truth of the matter," laughed Kuppler following the weigh-in. "We were just in the right spot at the right time and got into them."
Several fishermen had similar experiences during the day. Kuppler's teammate, Kyle Okke, had this to say about his team's results.
"We had a hot streak. That's the best way to put it," remarked Okke. "We capitalized on a bite when we found it. In an hour we put all of our best fish in the boat."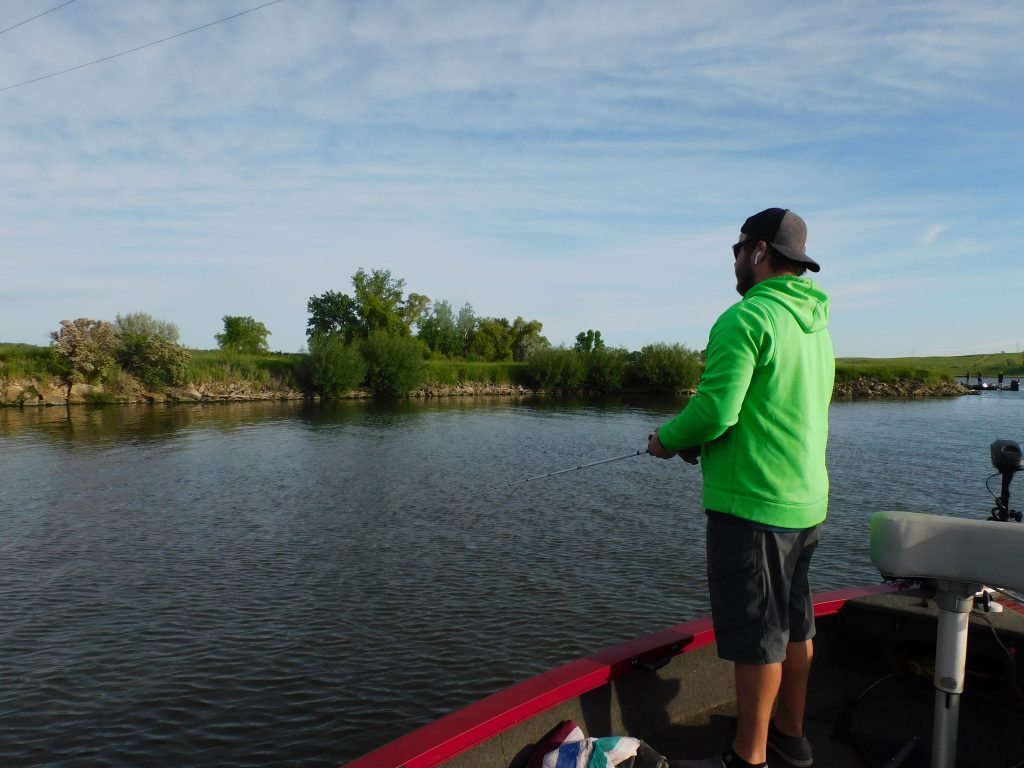 The big bass of the day was caught by the team of Alex Martel and Parker Crooks, Christine, at 5.87 pounds.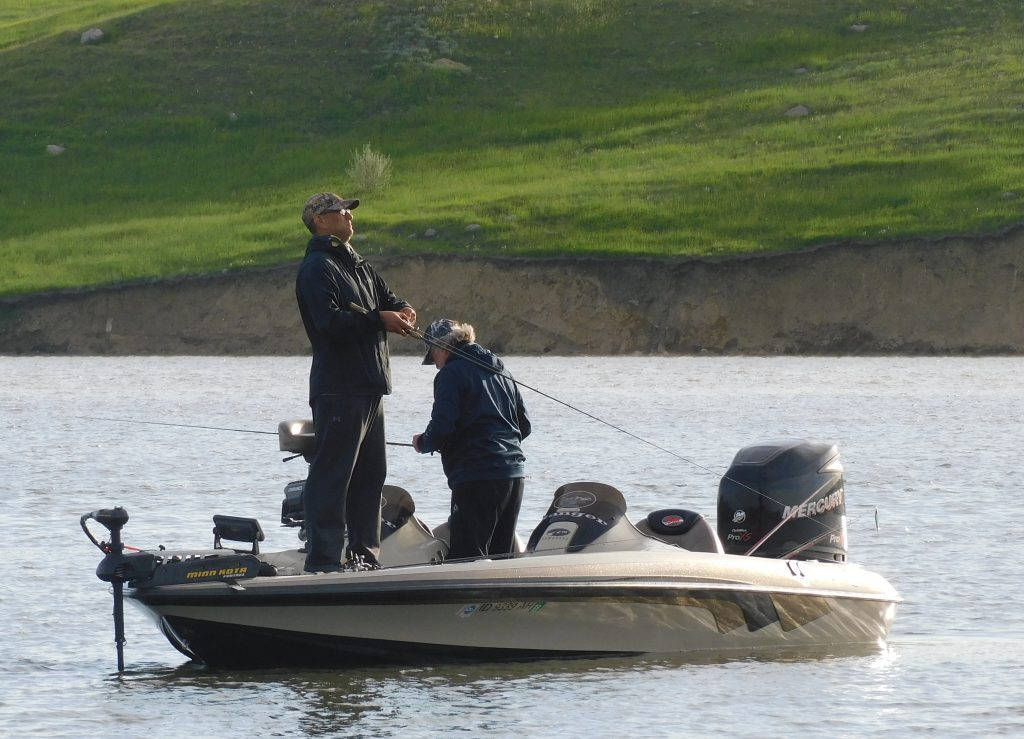 Kayak Bass Fishing
"Kayak bass fishing has exploded all over the United States, so I figured I'd start one here in North Dakota," said James Francis, Minot. "We're starting a North Dakota Bassmaster Kayak chapter."
The new group has already conducted one tournament this year and has plans for three more. Growth has been slow but steady. Francis says he believes the popularity of the sport will grow in the state. He encourages anyone interested in kayak bass fishing to go on Facebook and look up North Dakota Kayak Bassmasters.
"Join the page and we'll get all the membership taken care of at that point," explained Francis.