MINOT — The Trinity Health Foundation, as well as the Northarvest Bean Growers, sponsored an event on Thursday night about the link between hypertension, also known as high blood pressure, and chronic kidney disease (CKD).
The event had four experts speak on different aspects of the topic.
Lotoya Myrie-Walters, a Dialysis RN, and RN,MSN, explained the importance of the kidneys, "It removes toxins and excess waste from the blood. It also maintains your electrolyte balance, for example, your sodium, your potassium, or your chloride levels. It also helps to produce red blood cells, giving us our nice hemoglobin levels, which gives us the energy that we need."
Kidneys also releases hormones that regulate blood pressure, according to Myrie-Walters. "It also produces vitamin D to produce strong, healthy bones," she said.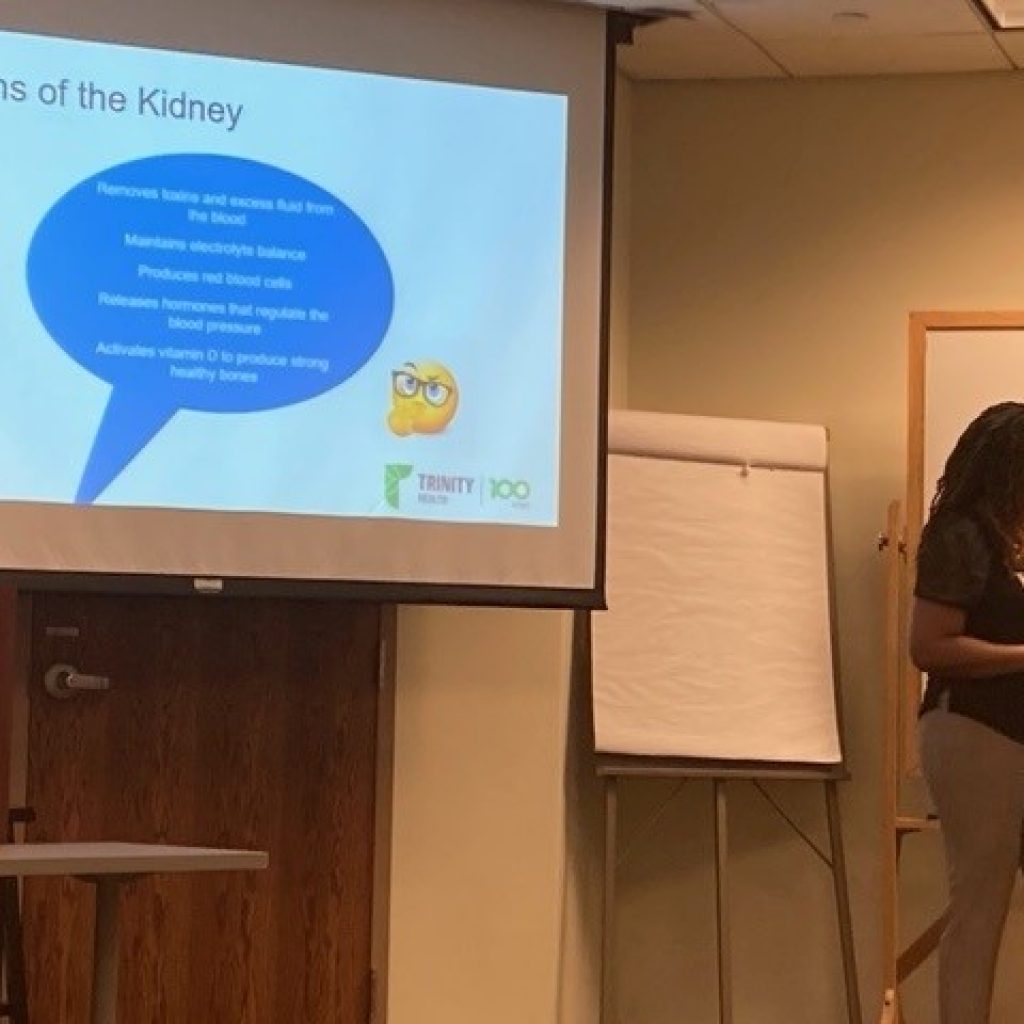 Because early detection of CKD is vital to its prevention, Myrie-Walters further explained the causes of the disease, saying, "Hypertension can cause CKD, but CKD can also cause hypertension, because of regulation of blood pressure."
Other issues that can add to the cause of CKD mentioned by Myrie-Walters were diabetes, heart disease, smoking, obesity, family history of kidney disease, abnormalities in the kidneys, and being over the age of 60.
Since kidneys provide benefits, Myrie-Walters compared those benefits to the problems of kidney disease.
"If we think about the functions, then we can say, 'Oh, amenia is going to be a problem, because of the lack of red blood cell production,'" Myrie-Walters explained.
Other problems, some of which are similar to the causes, include heart disease, high calcium, and bone disease, and high potassium levels.
Symptoms include increased tiredness, trouble concentrating, trouble sleeping, and dry skin.
"[Dry skin] tends to be in relationship to the toxins that tend to build up over time," said Myrie-Walters.
Myrie-Walters now compared the causes of CKD with actions to prevent it, "Weight loss, getting active and staying active."
Other acts of prevention, according to Myrie-Walters, include quitting smoking, talking with a healthcare provider, taking medications, and keeping blood pressure below 140 over 90.
Michelle Fundingsland, a clinical dietitian and RDN, LRD, spoke of the nutritional side to the prevention of high blood pressure, using the DASH eating plan, which stands for Dietary Approaches to Stop Hypertension.
"It is actually university researched and National Institute of Health funded," said Fundingsland. "A huge project was put out many years ago, it's very detailed in terms of the of the plan and the food that are recommended, and the reasons why those specific food groups and portions are recommended because of the nutrients in those specific foods, and the nutrients that are necessary for managing our blood pressure."
The DASH diet includes vegetables, fruits, whole grains, low fat, low sugar, and low sodium options for foods.
Fundingsland shared her tips on how to continue with the diet, "Usually cans are salted. If you take the can of beans and rinse it under water, you can rinse up to 40% of the sodium off of it."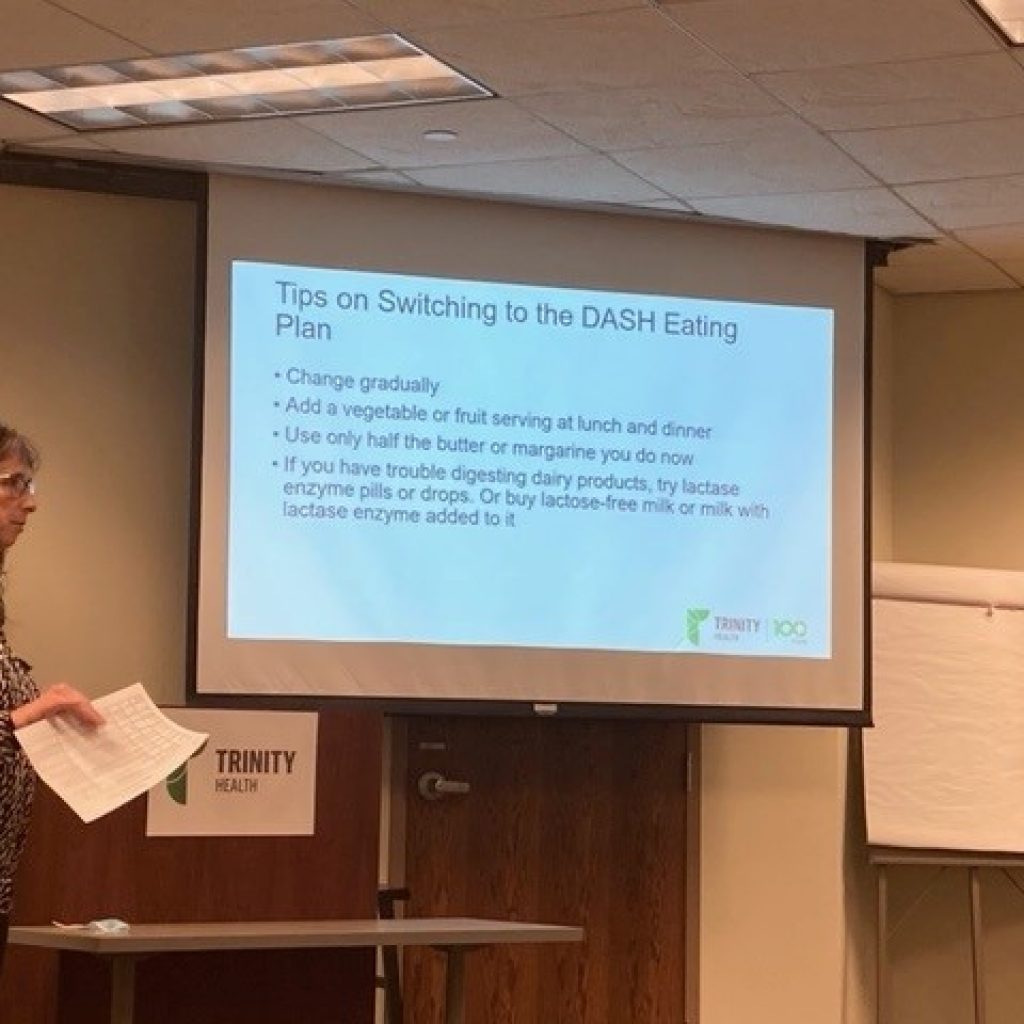 Romona Danks, a PharmD, BCACP-COE and Ambulatory Care Pharmacist, told the audience about the different actions to prevent of hypertension, which include taking all the medication for it, as well as taking deep breaths to lower stress.
"One of the questions I get the most is, 'I'm already on one pill for hypertension, why are there four different kinds?'" said Danks. "They work on different targets."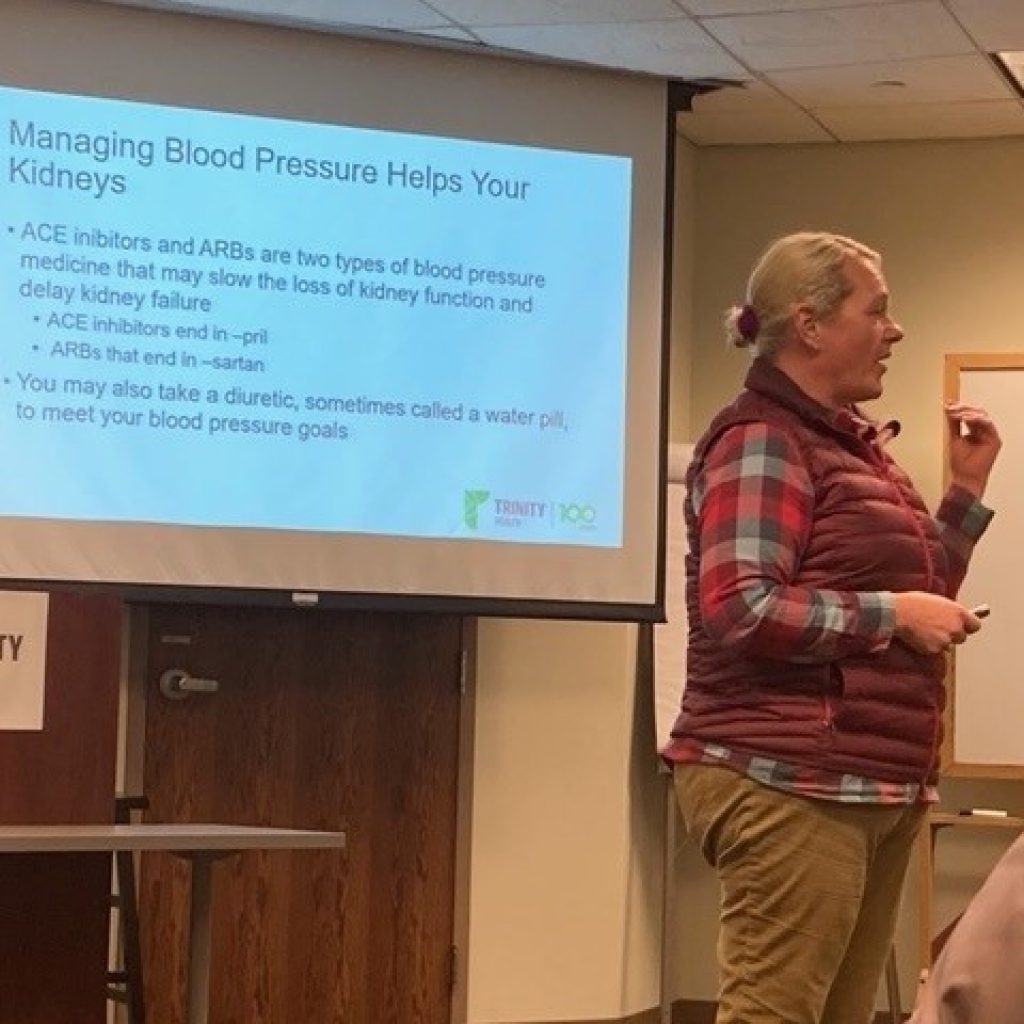 Danks explained how her father had a kidney transplant, "I wish I could have gone back when my dad was at 60 to 40 percent, and started working and adjusting some things, because you can live a long time with a small amount of kidney function if you hang onto it, and do everything that you're supposed to do."
Doctor Roggie Reason, an outpatient internist and MD, gave an overview of discussion, while including his own perspective.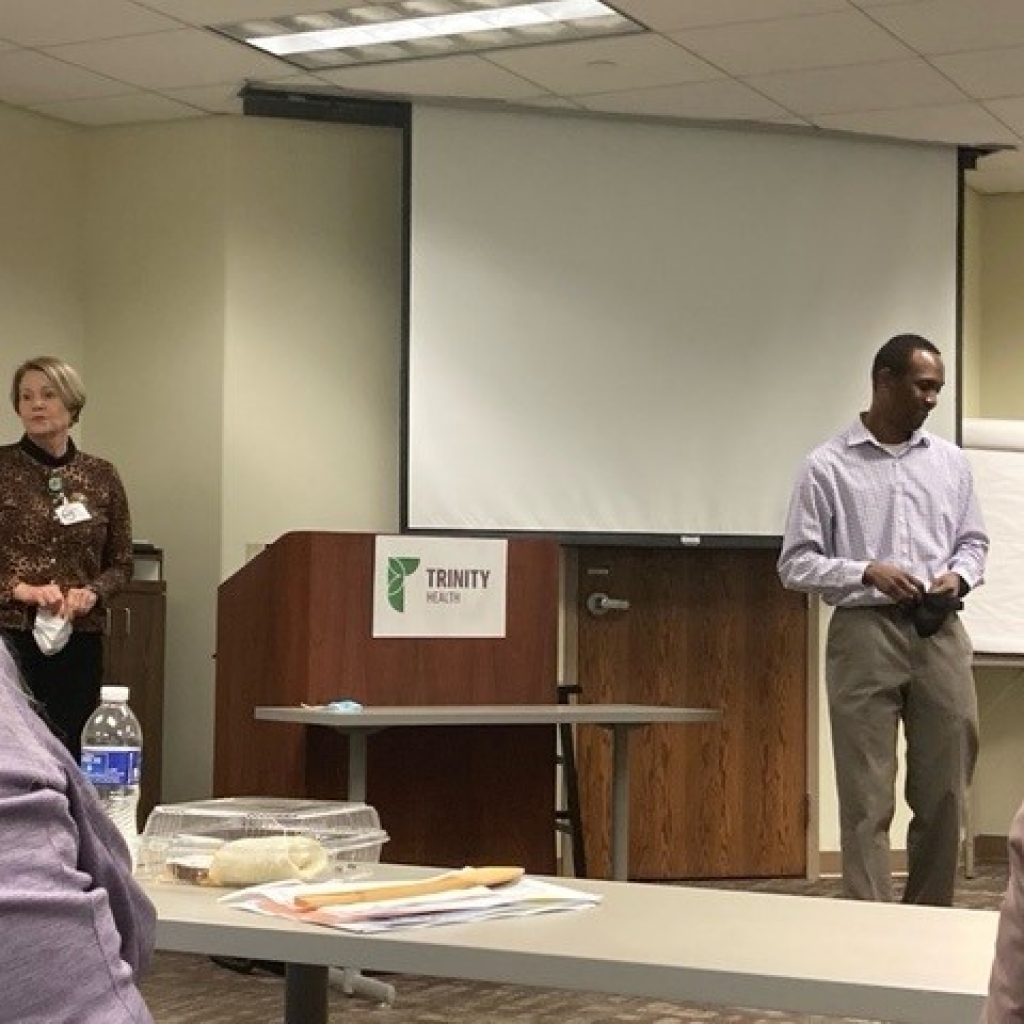 "We do want you to stay hydrated," Reason said. "We don't want you to get dehydrated with Chronic Kidney Disease, because that causes more harm."