Volunteers make Quilts of Valor for Service Members and Veterans
MINOT — After enjoying a warm meal together on Saturday morning, a dozen women from the Minot Quilts of Valor Foundation (QOVF) and the Quilters Guild worked steadily at sewing special quilts for those touched by war. 
February 5 marks the national Quilts of Valor Sewing day, a day in which volunteers exercise their gifts in cutting, sewing, and quilt making to bless nominated service members and veterans.
"Quilts of Valor is an organization that started in 2003 by Catherine Roberts from Iowa," explained Lynn Heald, group leader for the QOV in the Minot area. 
Roberts started the organization after she had a vivid dream of a soldier in despair who then wrapped himself in a quilt, and it changed his demeanor to one of hope and wellbeing. Mother of a son who served time in Iraq, Roberts was compelled to provide quilts of "healing" for service members and veterans to sooth their physical and emotional scars from war. 
Nearly two decades have passed since she began the QOVF, and nearly 300,000 quilts have been awarded to service members and veterans. Roberts alone could not make all these quilts, hence the caring touch from thousands of volunteers around the country has helped bring her vision to life.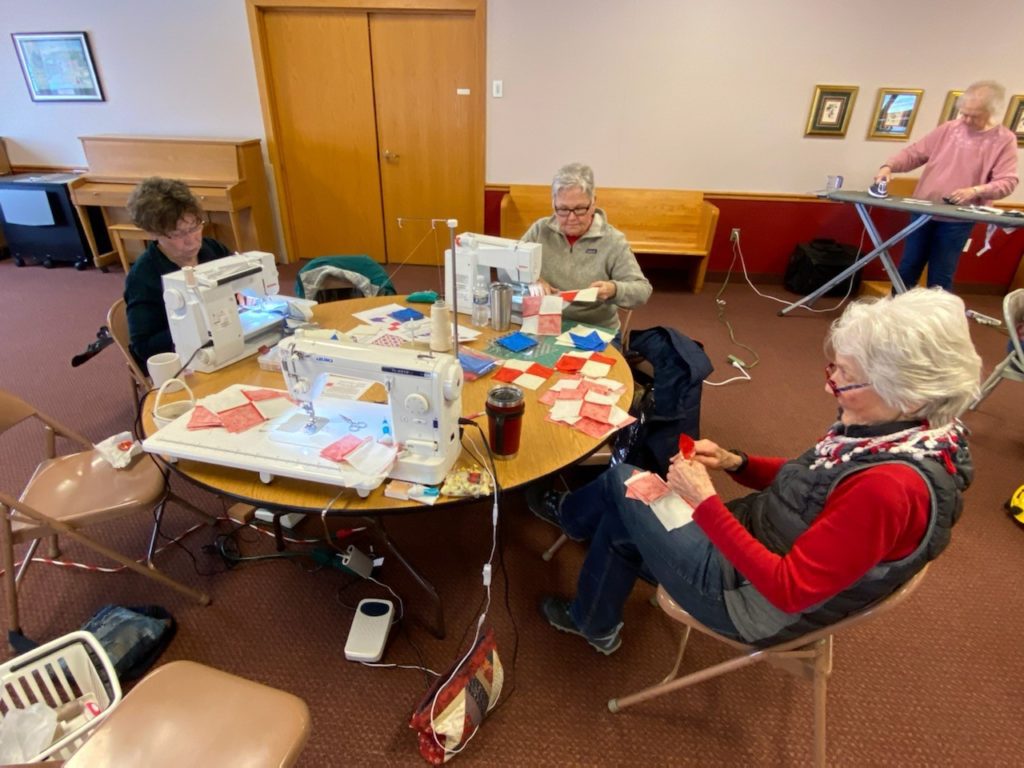 "The reason I joined the Quilts of Valor is I, myself, am a veteran too but haven't served towards any wars," explained Jackie Slagle, longtime member of the QOVF. "But those who have, I have so much respect for those people who have given so much to us. Quilting is my love, and it is just a way to give back." 
Slagle said she also battled breast cancer in the past and being given a quilt helped comfort her during that time in her life. "When I was going through treatment and would use that quilt, I could feel the love from the people who gave it to me, so I can't imagine that the veterans we are giving these to don't get that same feeling," she said. 
Judi Green, an initial charter member of QOV group in Minot, has a husband and two sons who have served in the military. She said she is honored to participate in this program. 
"Today is my 50th wedding anniversary," Green said while holding back tears as her and others poured their hearts into making the quilts, "and I thought today was a good day to honor that."  
Currently, the women have several quilts ready to give to recommended recipients through the program. Richard Pederson (retired Army Corporal) and Frank Senn (retired Air Force Chief Master Sgt.) are next to receive Quilts of Valor.
The reward ceremonies are scheduled at the convenience of the recipient and are held at churches, special locations, or in the comfort of one's home around this time of year.
Each quilt requires approximately 40 hours of labor and about $300 in materials to make.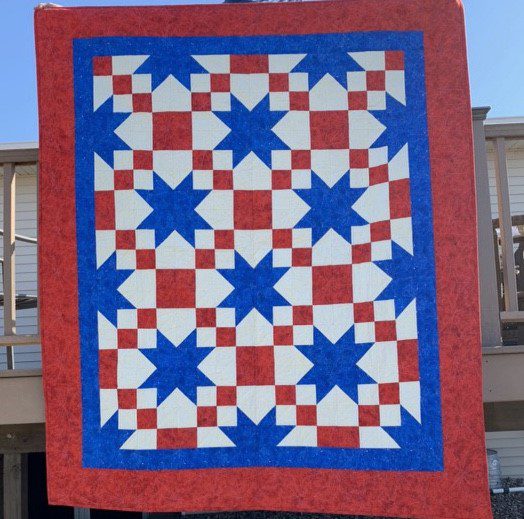 If you would like to donate, volunteer, or recommend a service member or veteran touched by war, contact Lynn at peaceandhonorqov@gmail.com or visit qovf.org for more information.