Developing an Angling Career
WASHBURN – Just a couple of years out of high school, Washburn's Peter Olson is enjoying his passion for all things fishing.
He builds and develops lures, studies why and when certain colors and patterns attract fish, compares various speeds of presentations, and has a keen interest in water color and clarity.
Olson operates the on-line Missouri Secrets Tackle where a variety of proven fish catching products for popular North Dakota species are featured. He also spends considerable time on the water and the ice, testing both fishing techniques and his latest innovations.
Recently he fished a bass tournament at Spiritwood Lake, an event on the Badlands Bass Bandits circuit. His father, who introduced Olson to fishing and the outdoors, was his partner. The morning of the tournament saw a thick fog roll over the lake just prior to starting time.
"As soon as I saw that fog rolling in, I said, okay, everything we had developed in practice was out the window," said Olson. "Something was different just because we had the fog."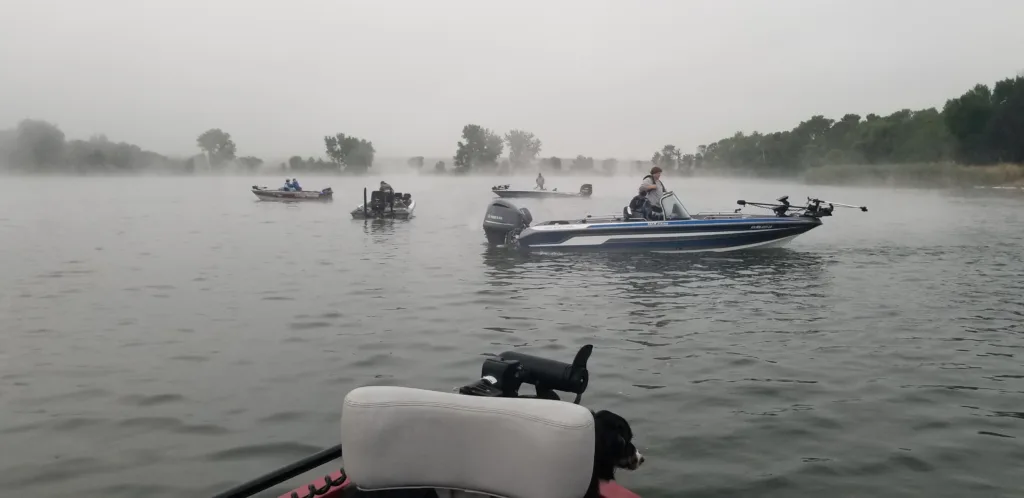 Olson's observations prompted him to make an adjustment to a tournament plan developed during a day of prefishing. 
"During practice we never caught a thing on a tube. During the tourney we caught all the fish we weighed on a tube. It was crazy," remarked Olson.
A soft plastic tube is an artificial lure fished on the bottom of a lake or river, usually in a color to mimic the dominant baitfish or crawfish.
Bass fishing is big throughout the country, especially in areas where the water remains open year-round. However, says Olson, bass fishing in walleye-crazy North Dakota is vastly overlooked.
"I fish Audubon during the summer and there's maybe two or three other bass fishermen, at the most," said Olson. "Bass are a very overlooked species because walleye fishing is so good and that's what everybody does. That's also why I enjoy bass fishing so much, because I am often one of the only people on the water targeting bass."
Olson often spends long hours on a body of water, 12-15 hours, perfecting techniques and evaluating new lures. He usually has 20 or more rods in the boat, all with different presentations on them. Lake Audubon is one of his favorite places to fish.
"It is so much fun. Excellent, really," said Olson. "There's so much different structure, weather patterns, and water conditions. I spend so much time because I get nitpicky on every little detail."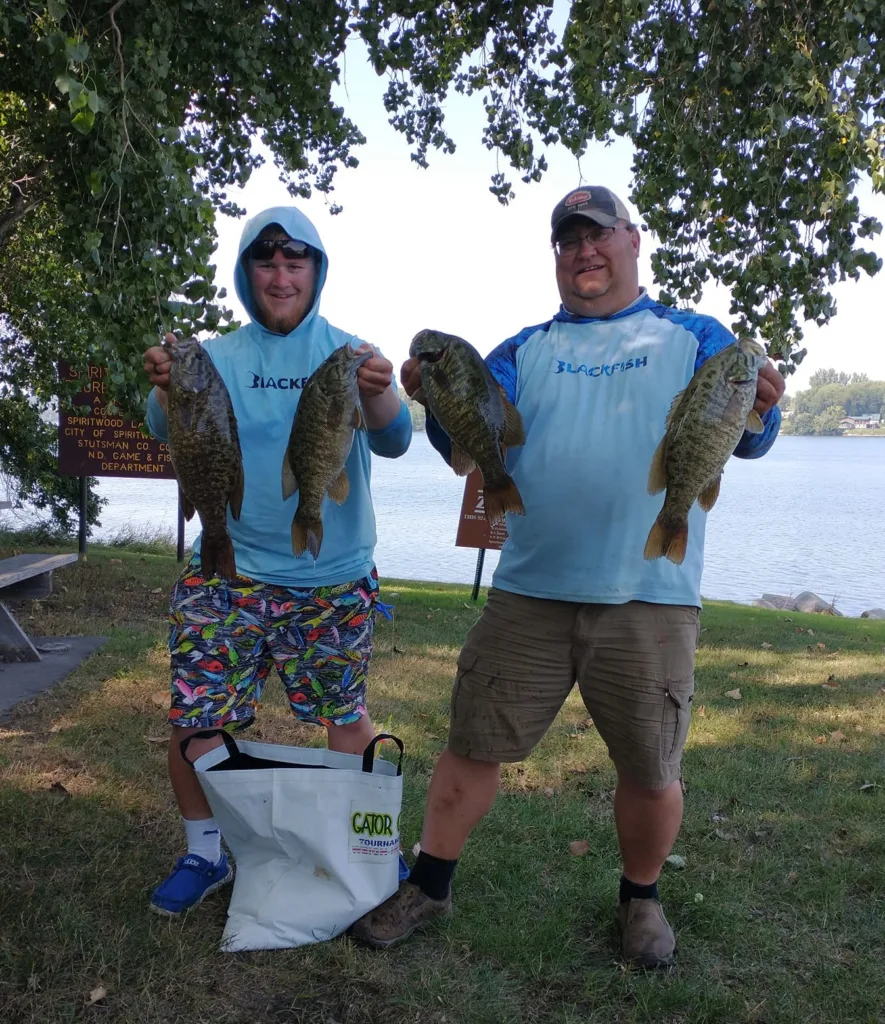 Olson and his father, Geremy, placed third in the Spiritwood Lake bass event. Their catch included the second largest bass brought to the scale – 3.8 pounds, caught by the younger Olson.