Be Aware of Blue-green Algae
MINOT – Lake Darling, a nearly 16 square mile impoundment on the Souris River northwest of Minot, has been added to the blue-green algae Water Advisory list by the North Dakota Department of Environmental Quality. Blue-green algae can be harmful to humans and animals.
The advisory warns that Lake Darling "may contain blue-green algae." Outbreaks of blue-green algae have occurred in previous years on Lake Darling. Such outbreaks are usually preceded by a heavy presence of green algae, an indicator that an outbreak of blue-green algae could occur.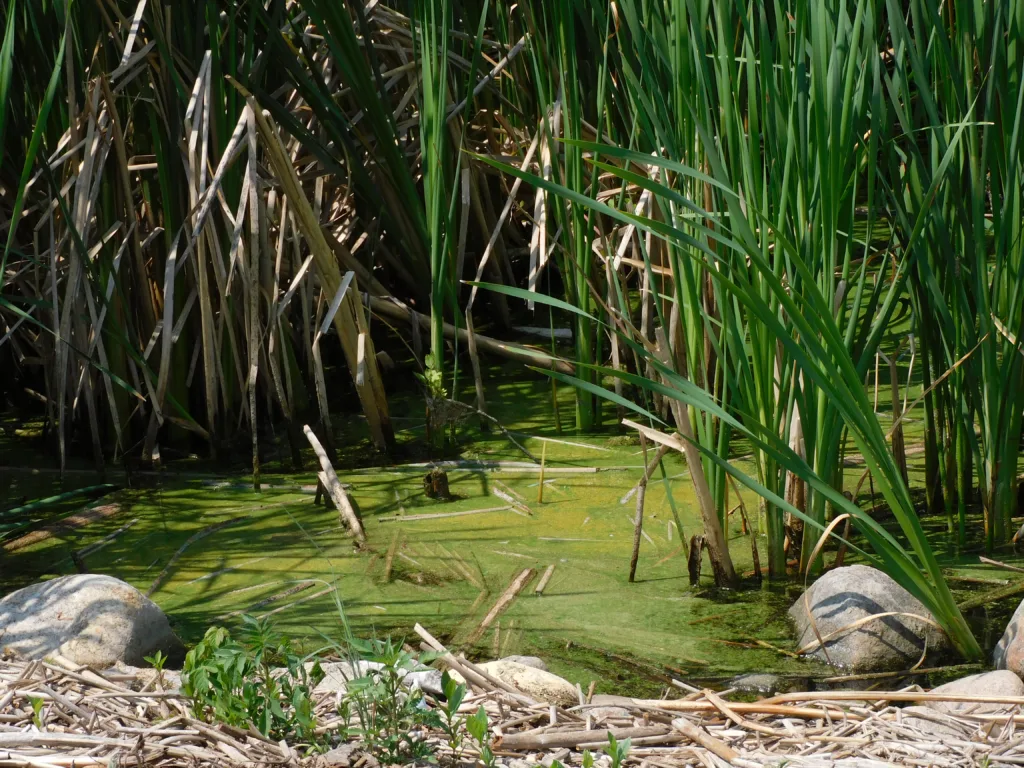 Blue-green algae often becomes visible during times of hot weather, often appearing as a paint-like scum on the water that clings to plants and rocks and shorelines.
The Department of Environmental Quality advised people to avoid contact with water that may contain blue-green algae and to avoid ingestion, especially for small children and pets. Rising off with non-lake water is recommended for anyone who comes in contact with blue-green algae infested water. 
Five other bodies of water in the state are on the advisory list. They are Green Lake, McIntosh County; Homme Dam, Walsh County; Epping-Springbrook Dam, Williams County; Froelich Dame, Sioux County; and Alkali Lake, Stutsman County.
No water in the state has yet been placed under a Water Warning, a condition when high concentrations of blue-green algae are verified and persons are urged to avoid all contact with the water.