Training Obstacles for Police Dogs
MINOT – An ambitious Eagle Scout project has resulted in a much-needed addition to law enforcement training. Ryan Hubbard chose to construct a series of K-9 training obstacles to complete his ascension to scouting's highest honor – Eagle Scout.
"The sheriff's department and police K-9 units had to go to Bismarck or the Minot Air Force Base to train. Sometimes they just can't do that," said Hubbard. "So, I thought this would really help their training and help the community."
Hubbard, with a grant from the Hess Corporation and assistance from Minot Lumber, built several obstacles following design and regulations as specified on a Police K-9 website. His project was unveiled at a county building this week. On hand for the event was Ryan's father, Larry, chief captain at the Ward County Sheriff's Department; Henry Lemar, scoutmaster; and Taylor Jensen, Minot PD sergeant, and her K-9, Caspian.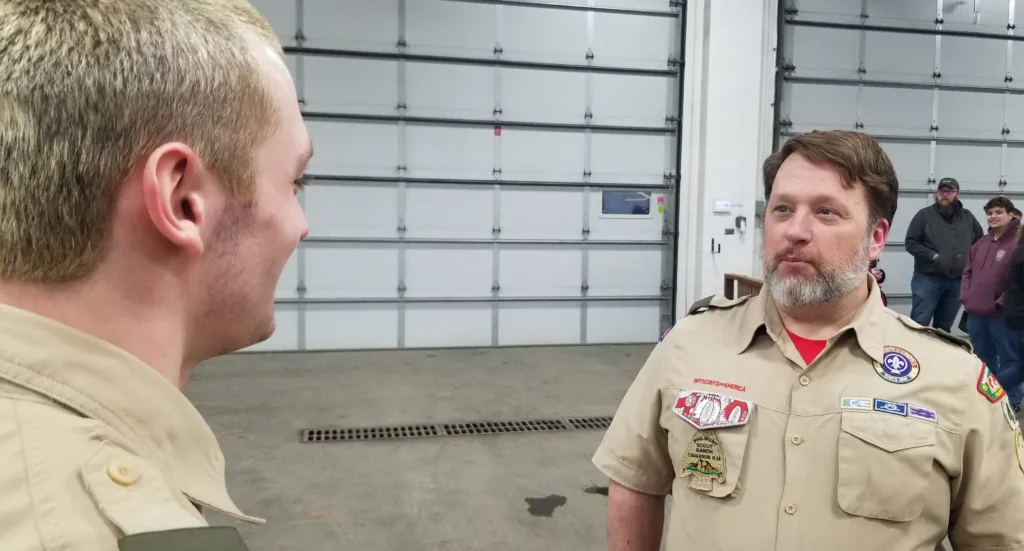 "He's a great kid," said Lemar. "I've been his Cub master and then his Scout master. Normally about 4% of the kids in Cub scouting make it all the way to Eagle. It's really a pinnacle of a scouting career."
Jensen put Caspian through a run of the obstacles built by Hubbard, which the well-trained dog did with a great deal of enthusiasm.
"This project gives us another piece of equipment that we can run the dogs through, get exercise, and keep them active," said Jensen. "That's really valuable and helpful, really awesome to have."
The obstacles were constructed in a take-down fashion, which was a goal of Hubbard's.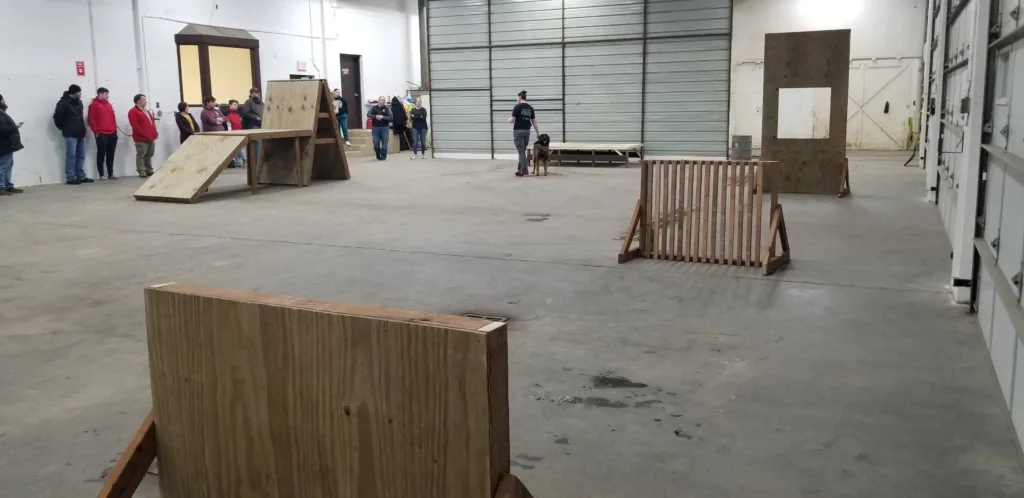 "I wanted to have it so they could put it in a building in the winter, but in the summer they could still move it outside," explained Hubbard.