Annual Longbeards Ice Derby held at Lake Darling
FOXHOLM – Forty-one two-man teams took advantage of the opportunity to partake in the annual Souris River Basin Longbeards Ice Fishing Derby at Lake Darling this past Saturday. The weather more than cooperative for an ice fishing derby with the temperature hovering near 30 degrees with no wind.
Access has been an issue for ice fishermen all across the state this winter. Deep snow on many lakes has made it difficult to impossible for ice anglers to move around as much as they'd like, but the ice fishing community is a resilient bunch. Thanks to ice fishing enthusiasts with pickups equipped with snow blades, access problems have been lessened considerably on many favorite ice fishing lakes.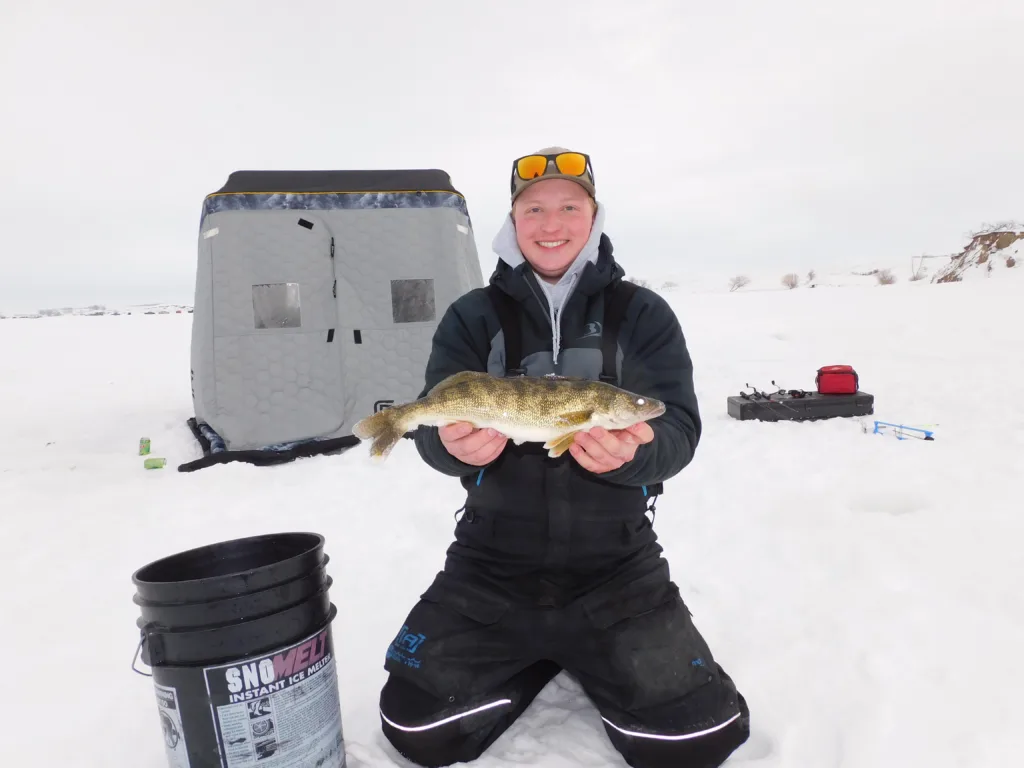 The list includes Lake Darling where a heavier than usual snow cover blankets the lake. However, some trails have been plowed and a number of vehicles were on the ice this past Saturday.
"We think the snow and access probably has a lot to do with entries being down a bit," said Aaron Nelson, Minot, a tournament volunteer and member of the Souris River Basin Longbeards. "But everybody's comments are nothing but positive. They are very happy and having a great time."
Nelson was using a track equipped four-wheeler to traverse the lake, checking on fishermen entered in the derby. Many of the fishermen were outside of their warm ice shelters, taking advantage of the nice weather.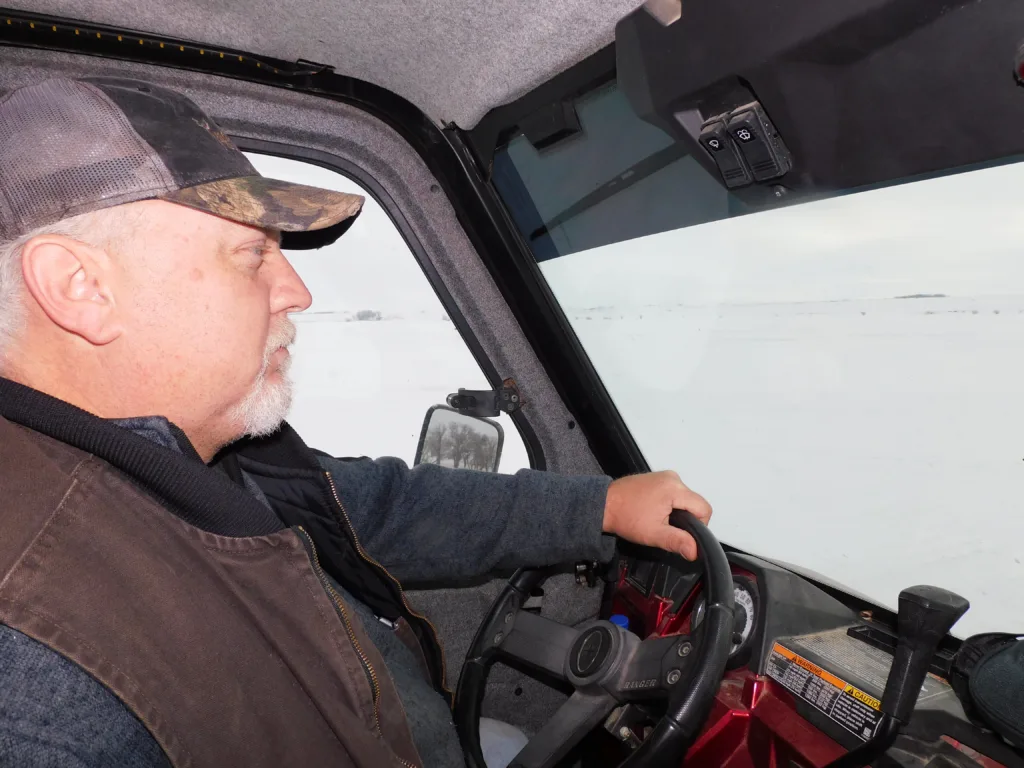 "Everybody's marking fish, but maybe not catching them," said Nelson. "Some are doing well and others not. It depends on the spot."
The SRBL are one of the most recognized conservation groups in the Minot region. They hold various fund-raisers, including the Lake Darling Ice Fishing Derby, to raise money for various causes.

"This helps our summer conservation efforts like our tree give-away program, youth programs and the like," explained Nelson. "It also helps fund the turkeys we give away to homeless and needy families at Thanksgiving and Christmas time. A lot of our people involved are very generous and help out a lot."
The North Dakota Game and Fish Department receives 10% of fishing tournament entry fees for their conservation fund. Sponsoring organizations can direct where they would like their 10% to go.
"We designate our 10% of the entry fees to help with expenses here at Lake Darling," said Nelson. "It goes towards docks and maintenance up here."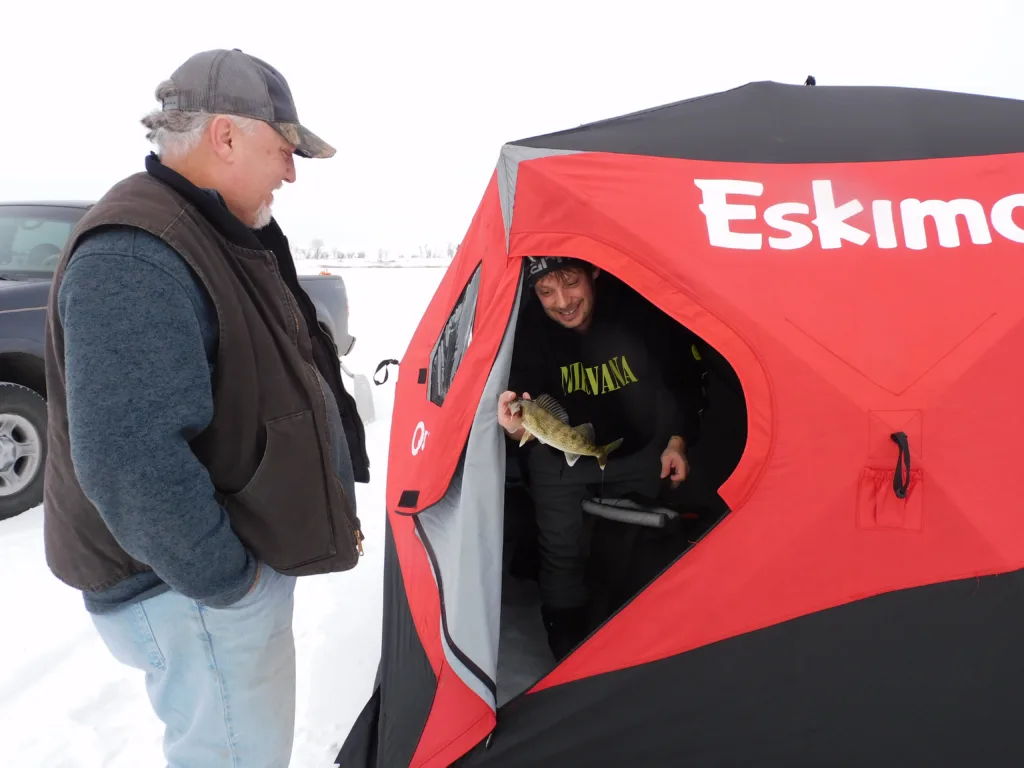 Fishermen had some success during the recent derby. The largest northern pike caught weighed just under seven pounds. The largest walleye was 4.12 pounds and the largest perch 1.05 pounds.
"They love it," remarked Nelson when asked about the appeal of ice fishing. "You're not at work and you have a chance to get some nice fish and sit back and relax."