Led by 1st-Teamers Kindred and de Boer
MINOT – Fresh off a playoff win Monday night, the Minot State soccer team racked up a slew of honors for their efforts this season as six Beavers were named to the NSIC All-Conference Team on Wednesday.
Leading the way for Minot State were redshirt seniors Maddie Kindred and Daisy de Boer who each earned First Team All-NSIC honors for their play during the 2022 season.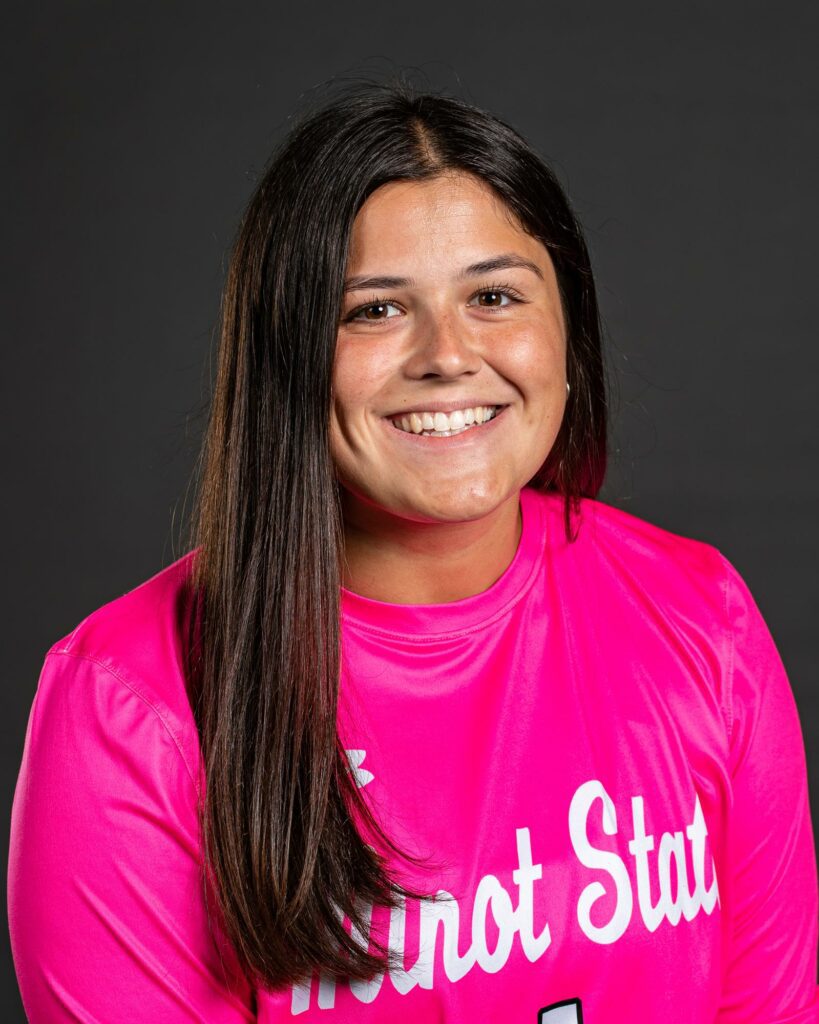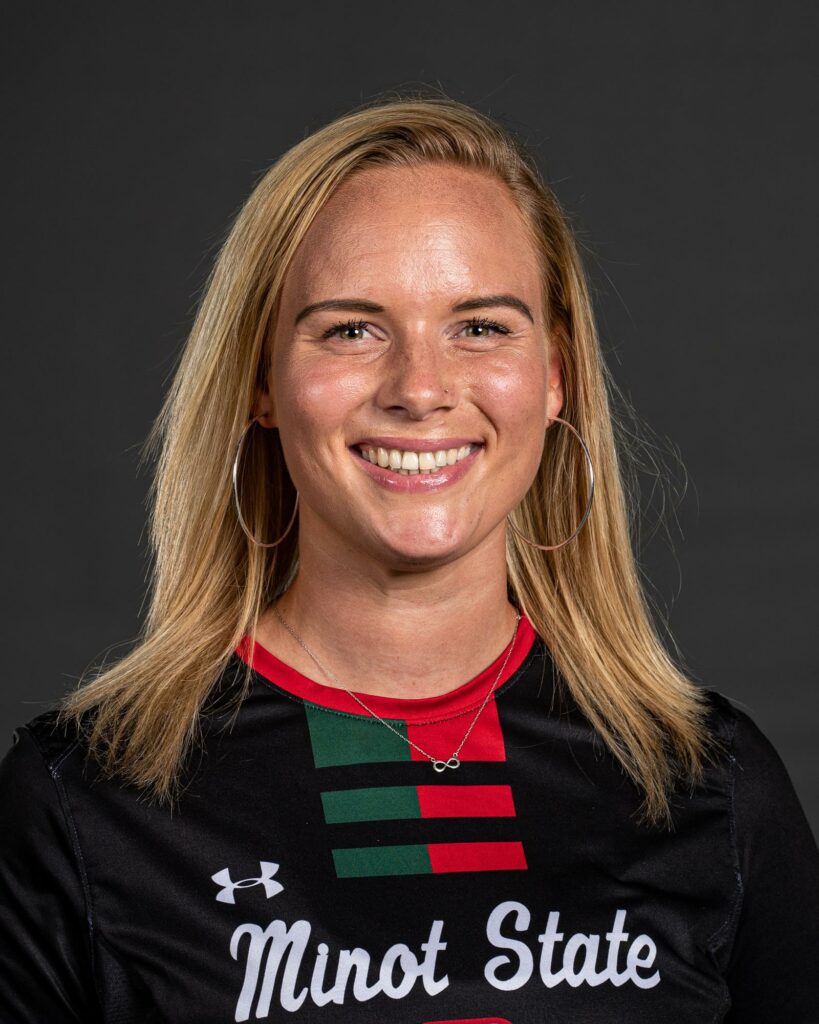 Joining them and earning Second Team All-NSIC were redshirt senior Chloe Allan, redshirt junior Sarah Upton, and sophomores Jordan Tenpas and Shaye Taylor.  
Kindred and de Boer were honored for the second straight year as both were Second Team All-NSIC selections in the fall of 2021.
Kindred, the Beavers goalie, set a single-season school record with 13 shutouts this season and broke the all-time career shutout record at Minot State. She currently has 25 career shutouts. Kindred also is second all-time with 25 career wins in goal, and this season she has a 0.53 goals against average and a 0.898 save percentage with 88 total saves in 19 games.  
De Boer has been a stabilizing force in the midfield as she has started all 19 games for the Beavers and added one goal this fall, the second of her two-year career at Minot State.
Also earning All-NSIC honors for the second straight year was Allan, who was named to the Second Team in 2021, as well. The senior forward from Barnard Castle, United Kingdom, led the Beavers with five goals this season and has 11 goals in her two-year career at Minot State.
Joining her on the All-NSIC Second Team and earning honors for the first time were Upton, a midfielder from Thousand Oaks, Calif., Tenpas, a defender from Placentia, Calif., and Taylor, a defender from American Fork, Utah.
Upton has three goals this season, and five goals and one assist in her four years at Minot State.
Tenpas, who has started all 19 games this fall for Minot State, has helped anchor a defense that has posted 13 shutouts this season. Tenpas also scored her first collegiate goal in a 5-0 win over Minnesota Crookston on Oct. 21 of this season.
And Taylor has also started all 19 games and been a key asset defensively for the Beaver in their 13 shutouts this fall.
All six will be in action this weekend as Minot State (9-2-8 overall) plays in the NSIC Tournament semifinals on Friday at 2 p.m. against final-four host Minnesota State, Mankato.