Expected voter turnout
MINOT – Election Day is November 8, but absentee and early voting is already underway. Given the political atmosphere across the country, many might expect larger than usual number of votes to be cast.
However, it is a non-presidential election year, which traditionally means substantially fewer votes will be cast than when voters are asked to select a president. Nevertheless, there's a few contests some feel may grab voter attention.
"There's some active support for candidates like Rick Becker in the Senate race and the measures may pull some as far as the term limits and the marijuana measure," said Dan Ruby, R-Dis. 38, Minot. "Other than that, I don't expect a huge turnout. It'll be interesting to see. It's so much better for our Democracy as a whole when people get out and vote."
The Senate race involves Republican incumbent John Hoeven and challengers Katrina Christiansen on the Democratic ticket and Becker, running as an independent.
Chuck Walen, New Town, is the Region 1 chairman for the Republican Party. Region 1 encompasses all of northwest North Dakota. He feels voter turnout could be higher than normal, particularly where voters have some decisions to make such as the legislative redistricting in District 4.
"I expect the 4B portion to be normal or less than average because there's no competition there," explained Walen. "But on the 4A side there is competition and I expect a higher turnout than normal. For the non-contested races, I doubt there will be a high turnout. It all depends on how mad people are."
In Renville and Bottineau Counties, on the state's northern tier, the number of absentee ballots cast heading into this week provides an interesting indication of voter interest.
Renville County Auditor LeAnn Pollman, Mohall, thought ballot numbers there were running greater than usual. There were 621 absentee ballots requested in the county with about 400 returned as of Monday of this week.
"It's been going really good. We usually have about 85% of requested ballots returned," said Pollman.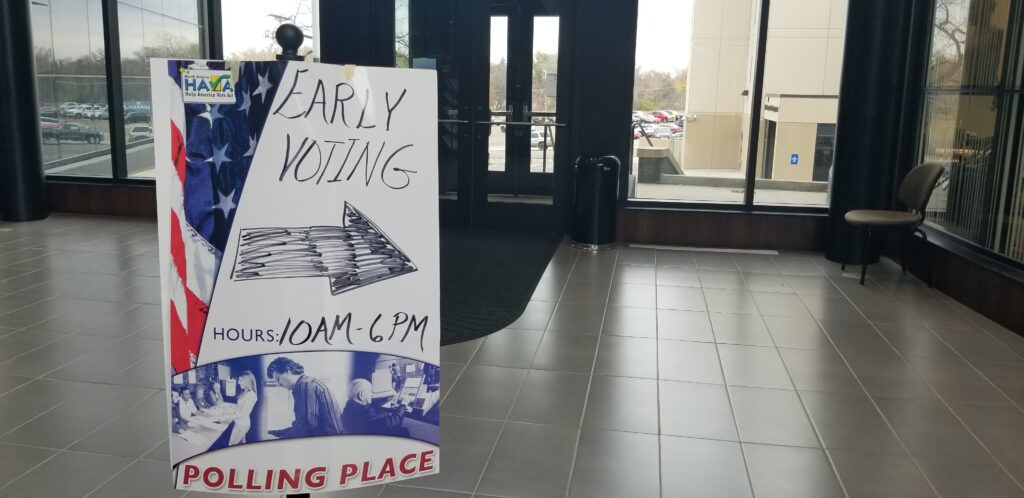 In neighboring Bottineau County, a similar voter response was indicated, based on the number of absentee ballots requested and early returns.
"I'd say it's pretty good," said Emily Deschamp, auditor.
Rep. Marvin Nelson, D-Dis. 9, Rolla, said he believes this off-year election is producing higher interest than what is usually expected.
"I think this will be a relatively high turnout in much of the state," said Nelson. "With Cara Mund, Becker, I think that's got enough excitement and I think people will turn out."
Mund, an independent, is running for the U.S. House against Republican incumbent Kelly Armstrong.
Nelson said while knocking on doors this campaign season he "didn't get the feeling" that the two initiated measures were very high on most people's list of importance.
South of Minot, in McLean County, voter interest appears to be about the same, or less, than usual, according to Auditor Beth Knutson.
"I guess our county requests for absentee ballots is somewhat lighter than we were in the last general election," said Knutson. "I thought we would have more interest because of the measures on the ballot. I'm not sure what the turnout on Election Day will be."