Meet MSU's Athletic Director
School is back in session at Minot State, which means fall athletics is in full effect. MSU Football and MSU Soccer are slated to kick off their 2022 seasons at Herb Parker Stadium on the brand new First Western Bank and Trust turf field. New turf isn't the only change taking effect in MSU Athletics this fall. After the departure of former Athletic Director Andrew Carter, the Beavers bring in Kevin Forde to serve as the new head of Beaver Athletics. Forde was announced as the new Athletics Director in July. One of four finalist who sat down with various athletes, coaches, and athletics administrators; Forde was eventually chosen to take the helm of Beaver athletics, announced by President Shirley.
"There was a lot of good qualified candidates for this position. I think why I was ultimately chosen was my overall experiences within college athletics. Both in the State of North Dakota, the NSIC and in NCAA Division II," Forde said.
Forde is making his return to the NSIC. He previously spent time at the University of Mary. From North Dakota, Forde knew it was a no brainer to apply for the position.
"This was an opportunity to be a NCAA Division II athletic director in my home state. I have known Rick Hedberg, Dean Frantsvog, Brent Winiger and Matt Murkin for many years. I have crossed paths with Dr Shirley. We didn't know each other, but I knew of him and his career path. Minot State University has a lot going for it and it was something I could not let pass without applying for the position," Forde explained.
Being a part of the NSIC in the past, Forde has an understanding of the expectations that face him in his new role and is excited to get to work.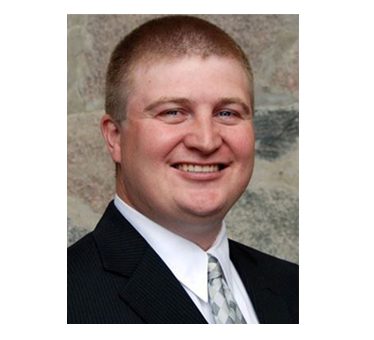 "Coming back to the NSIC is great because I am so familiar with our competition. With that being said, I fully understand that every sport, every night competes against the best teams in the country…the student-athletes, coaches and fans need to appreciate the level of competition we get to play and when we have success, know how special it is," and "I was extremely grateful and humbled to be joining such a good staff both in the athletic department and in the university." Forde said.
Forde is taking over as Athletic Director with several plans to improve Minot State athletics and full of goals to achieve in his first several years at MSU. "I want to get to know people both on campus and in the community. I want to develop programming for our student-athletes that allow them to have great experiences that they will be able to take with them well after they graduate. I want to see all of our student-athletes walk across that stage with a degree.," and " I hope to continue to make positive improvements to our facilities. Our student-athletes have great places to play and we want to keep it that way, but we need to improve our training spaces and where they live [locker rooms]." Forte explained.
Forde recognizes that every program and athletic department in the country has its strengths and its weaknesses. He hopes to take advantage of Minot States strengths and improve on its weaknesses.
"The people. There are great people in our department and all across campus. The greater Minot community has been great to Minot State University. They have been great supporters of ours and are hungry for a winner," and " Everywhere you go, places have areas that could improve. I am currently evaluating everything we do in the athletic department to determine what these areas are. We all have to remember to focus on what we do have and the things we do well rather than just focusing on the things we wish we were." Forde said.
It is not uncommon for athletes to not feel like they have a relationship with their athletic director or even know who they are at the college level. Forde hopes to change that at Minot State and build connections with the Beaver athletes.
"That I am approachable. They will see me around and I want to get to know them. If you see me in the hallway or in town, I want them to come say hi. Everyone is equally important to me and I want them to know that I truly care about them as a person no matter if they go undefeated or if they don't have the success they want," Forde said.
A major role of the athletic director of any college or university is to connect with the community. They are the face of the athletic department for the community.
"A big part of my job is to connect MSU to the community. We need to tell the story of the many many positive things happening on campus. I want the community to know that I want to listen to their questions and/or concerns they might have," Forde explained.
As the 2022-2023 athletic year kicks off Forte has one last message for his athletes and the Minot State Athletic community.
"I want all of our student-athletes to believe in themselves and their teammates. We need to go into competition with the expectation that we are going to be successful. There is going to be moments of doubt and when things don't go our way, but you have to persevere and get through the tough times. Having high expectations and truly believing in ourselves can make a huge difference. Why Not Us? Why not Minot State?" Forde said.