1987 Ordinance Repealed
MINOT – It was serious business when City Council passed a ban on pit bulls within the city limits in 1987. At the latest City Council meeting, on the second and final reading, aldermen voted to remove the breed specific ban.
Citizen Kim Albert addressed the council, voicing his opposition to allowing pit bull-type dogs within city limits.
"Most pit bull deaths are members of the family or those close to the family," said Albert. "They are the most dangerous dog in the country."
Council member Lisa Olson voiced her opinion, saying, "I love dogs but don't feel safe with pit bulls in the community."
Councilmen Carrie Evans and Paul Pitner said they were in favor of doing away with the city's long standing pit bull ban. Pitner told the meeting attendees that, "A pit bull ban is probably not the most effective way to go. I don't know if the breed matters as much as the owner."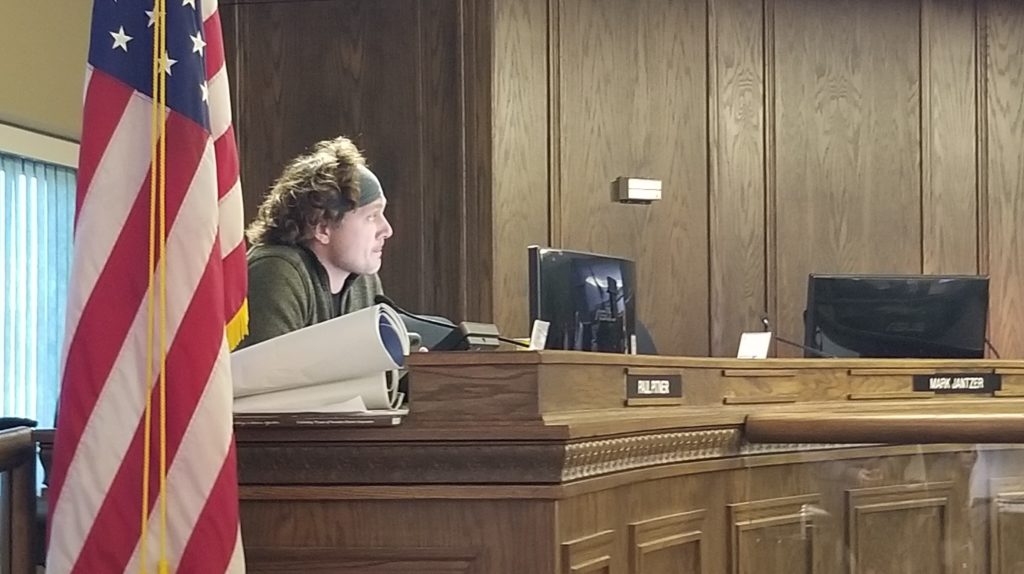 Mark Jantzer, councilman, appearing via video, responded, "My conclusion is to allow error on the side of safety and less risk for Minot citizens."
The repeal of the 1987 ordinance banning pit bull breeds passed 4-3, the same margin as occurred in the first reading. Voting to repeal the ban were councilmen Paul Pitner, Carrie Evans, Roscoe Streyle, and Mayor Tom Ross. Voting in favor of keeping the ban were councilmen Stephan Podrygula, Lisa Olson, and Mark Jantzer.
A copy of the new ordinance is below:
ORDINANCE NO: 5771
AN ORDINANCE REPEALING SECTION 7-34 (REGULATION OF PIT BULL DOGS) OF CHAPTER 7 (ANIMALS AND FOWL), ARTICLE II (DOGS AND CATS), DIVISION 1 (GENERALLY) OF THE CITY OF MINOT CODE OF ORDINANCES
WHEREAS, the City Council previously adopted an ordinance to regulate pit bull dogs within the corporate city limits of Minot, North Dakota; WHEREAS, the City Council now desires to repeal that ordinance.
NOW, THEREFORE, BE IT ORDAINED BY THE CITY COUNCIL OF THE CITY OF MINOT:
§1. That Section 7-34 (Regulation of Pit Bull Dogs) of Chapter 7 (Animals and Fowl), Article II (Dogs and Cats), Division 1 (Generally) of the Code of Ordinances, City of Minot, North Dakota, is hereby repealed and the Section shall be reserved for future use.
§2. This Ordinance shall become effective upon final passage and approval.
PASSED FIRST READING: September 6, 2022
PASSED SECOND READING: September 19, 2022