First Football Game for Minot North
•
•
•
•
A New Beginning
MINOT -- There has been much debate the past decade about whether Minot should have two high schools.  Well, on Monday afternoon at Duane Carlson Stadium the new Minot North Football team took on the Williston Coyotes.  Williston freshman defeated the Sentinels 20-7 on a very hot afternoon. Many of the naysayers will look the final result and say, "I told you so!"     
One aspect of Minot North that was apparent was how well coached the Sentinels were by Coach Jacob Holman and his staff. They put together a group of freshmen three weeks ago in a program that had never existed prior to August 4.
Williston was plagued by penalties while North was almost penalty free. Minot North was organized in all facets of the game. Including special teams. The kicking game can be a nightmare for many freshmen teams, even varsity teams. Minot North had a clean snap, hold and kick on their only kick of the afternoon. This came after a fourth and goal try where freshman quarterback Brayden Blikre scrambled to his right and dropped a dime to Eli Lopez in the back of the endzone. Jason Spain hit the PAT with Blikre holding. This was especially important with North holding a one-point lead, 7-6 at halftime.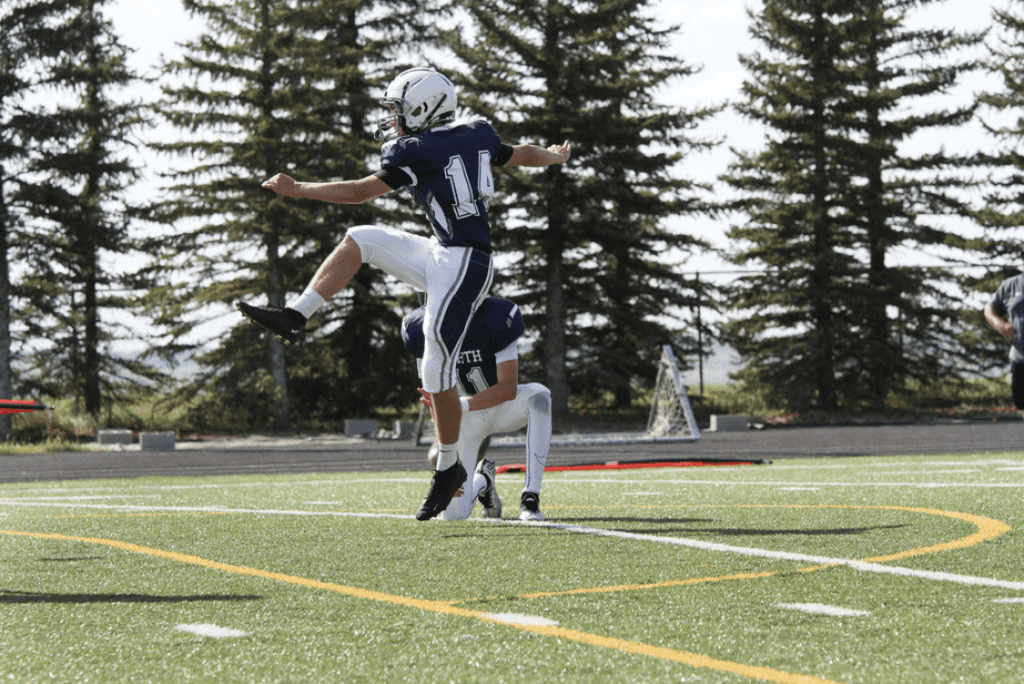 North entered the game with 16 players and dropped to 15 a few minutes into the second half. As North began to wear down, Williston, with an army of players, started to take control. The defensive line for North began to wilt. Williston running backs were getting to the second level consistently and their quarterback had more and more time with each drop back. Williston was able to salt away the game due to attrition.
While both teams were fresh Minot North was in control, and even as North was fading in the 100 plus-degree heat on the turf, they largely remained penalty free and very well organized. Watching Holman and his staff giving directions and handing out praise for their boys fighting until the final minute is a sign of great things to come for Minot North.
It is clear that Coach Holman and his staff have a process in place, and they are sticking to the process. Watching the Minot boys picking each other up as the game was slipping away shows that good culture is being built.
 When our community voted to build a second high school, many members of the community were hoping more kids would get the benefits of playing time in sports or parts in theatre arts performances, and be put in situations where they could learn to lift each other up.  Monday's game showed that these student athletes were doing that.
Spainer