Sports are athletes' escape from the world. For me stepping on the football field, the basketball court, or the baseball diamond was an opportunity to block out reality for an hour or so. Seeing athletes playing their respective sports is where I have seen many at their happiest. It never occurred to me that an athlete who expressed nothing but joy could be struggling on the inside. Then on April 9th, 2015, a teammate of mine took his own life. A shock to the community, his death left many of us with countless questions, including how could someone who always had a smile on his face and found nothing but success on the field be feeling so low?
Once I reached the collegiate level and my passion became a job, I quickly found an answer to that question. The lack of support and discussion in the sporting community about mental health awareness made it tough to know what to do with the challenges I and many other athletes across campus face every day.
In February of 2021 I was given the opportunity to start my own podcast at Prairie Sky Breads in downtown Minot. I knew it was the perfect chance to bring light to mental health awareness in the athletic community and start changing the narrative about it. I started my podcast, Mental Game, with the help of my teammate Troy Kowal.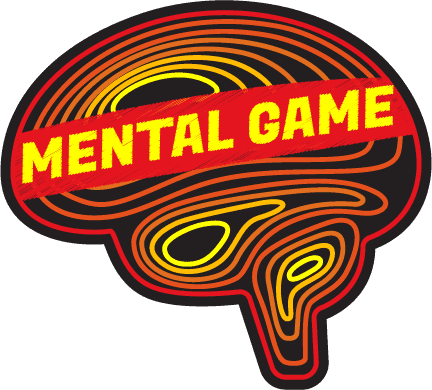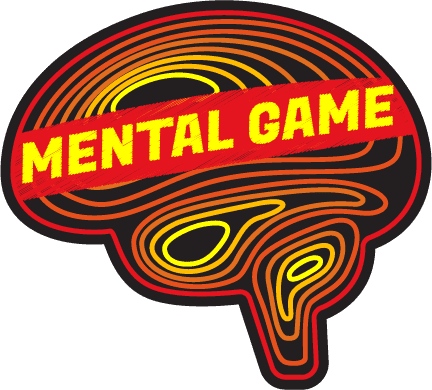 When Kowal initially started helping me as my cohost for our podcast he did, so because he's a great friend and wanted to help me pursue my passion. A year later of producing Mental Game, Kowal has grown in his own right with his passion and understanding for mental health awareness.
"It has also opened up my eyes to some things that I have never thought about," Kowal said, "It has allowed me to seek out help for myself and now I'm comfortable with talking about it with people in the same boat as me. I am lucky to have learned that, and it is something I'll take forward with me for the rest of my life."
It's been just over a year since we started our podcast, and Kowal has seen the Minot State athletic community embrace Mental Game.
"I think at Minot State, it has allowed us to start this topic and open up some eyes to what is going on in the world and how we can treat it and work on reaching inner peace," Kowal said.
Following the premiere of our first show, I immediately received a text from former Minot State Cross Country and Track and Field runner Nina Arias asking to be our next guest on the show. Having Arias on the show was an eye-opening experience for Kowal and I, as well as viewers of our podcast.
Arias said she knew joining the show gave her the chance to dive into something she is passionate about on a platform that will reach many others.
"When I heard that there was an open spot for the next week's podcast, I knew I had to be on it. I love talking about how important addressing athletes' mental health struggles is and how overlooked it is. Being an athlete struggling with her own mental health at the time gave me unique insight on how to thoroughly discuss such an important topic," Arias said, "I genuinely think that the Mental Game podcast has made speaking about one's mental health struggles more acceptable and not as taboo. I feel that people are more willing to address their issues knowing that others are facing the same struggles."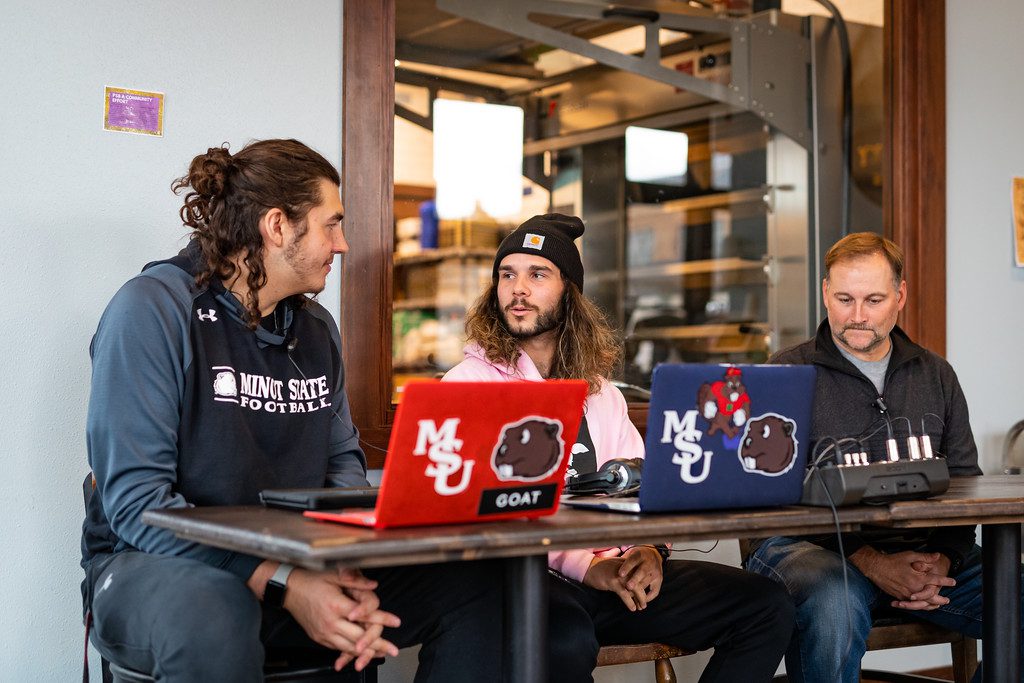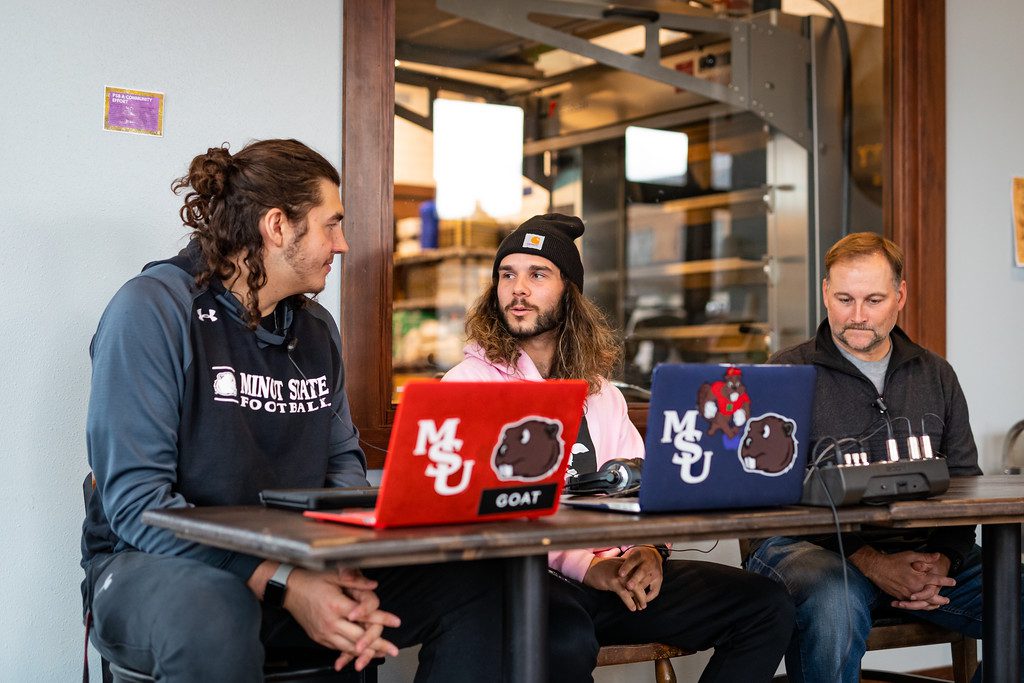 More recently, on our second season of Mental Game, we have had the pleasure to be joined by several coaches on campus, including our Head Football Coach, Mike Aldrich. Aldrich's episode was one that I was anxious about recording, because he is my head coach and in the football community specifically mental health awareness is often pushed to the curb. I was, however, very proud with how the episode went, we had some tough conversations and genuinely took the time to learn from each other.
"I gained insight from current athletes regarding the importance of mental health and the effect their schedules have on their mental health," Aldrich explained, "I wanted to be able to assist and support players of mine in their desire to bring attention to the importance of mental health. I also wanted to be able to provide my perspective as a college coach for over 25 years and changes that have occurred in that time in identifying the awareness of mental health in college athletes."
Aldrich has supported the podcast since its inception and gone above and beyond to bring attention to it. He nominated and helped get me named to the AFCA Allstate Good Works Team, which recognizes 22 college football athletes for their unwavering commitment to community service and their "good works" off the field. Aldrich also surprised me with the Minot Community Athlete Spotlight Award on the day of our recording.
"I was also able to coordinate the presentation of an award for Philip with the recording of the podcast, along with media interviews. I wanted the organization presenting the award and the media to see and witness the show and to bring more awareness to the community of the importance of mental health," Aldrich said.
Mental Game continues to grow with each new episode as we work to slowly change the narrative about mental health. When I was first given the chance to start this podcast, I never would have thought it could have this type of impact. I am truly thankful for the support and cannot wait to see what positive change we can bring next.