From Father to Son
MINOT — It's right in the wheelhouse of a tire guy. No arguing that.
Jerome Lundeen, founder of flavor favorite Bones Barbeque Smokehouse and Grill, has handed the reins to his son, Jarid, owner of Tires Plus. Huh?
What does a tire guy know about the restaurant business?
Well, quite a bit.
"My goal when I was a child was to own a restaurant," said Lundeen when asked about following in his father's footsteps. "I took every cooking class at Minot High that was offered. I went to Moorhead State for hotel and restaurant management. The food and restaurant business has always been my first love."
Lundeen pursued his interest in the restaurant industry in Minot, taking part in the opening of the Ground Round, working for Applebees, the Field and Stream, and opening bar manager at Sportsworld Stadium.
In 2000 he took over management of Tires Plus, a business owned by his father. Ten years later he became sole owner. Through it all he never lost his passion for the food industry.
His father retired from day-to-day business, including his namesake Jerome's Body Shop, and moved to Arizona at age 62. He built a retirement home at Lake Havasu, Arizona. However, he soon discovered that he wasn't very well suited to sitting back and relaxing for the rest of his life.
"He called me. He was bored silly and miserable," said Lundeen. "He told me he wanted to open a restaurant."
The elder Lundeen had a long-earned reputation for his barbeque prowess, including many enticing recipes that were always well received by anyone who tasted them. He even perfected his own Bones BBQ sauce.
Jerome Lundeen bought land, thinking he'd build initially, then chose the current Bone's location on 2nd Avenue SW, quickly attracting barbeque lovers from a wide area.
"Last year, at age 72, he told me his lease was up in March of 2022 and he wasn't going to keep Bone's open," said Lundeen. "I couldn't stand the fact that he was going to close it, he's just such a gritty kind of guy. I took on Bones last November. I really want to do my dad's legacy well."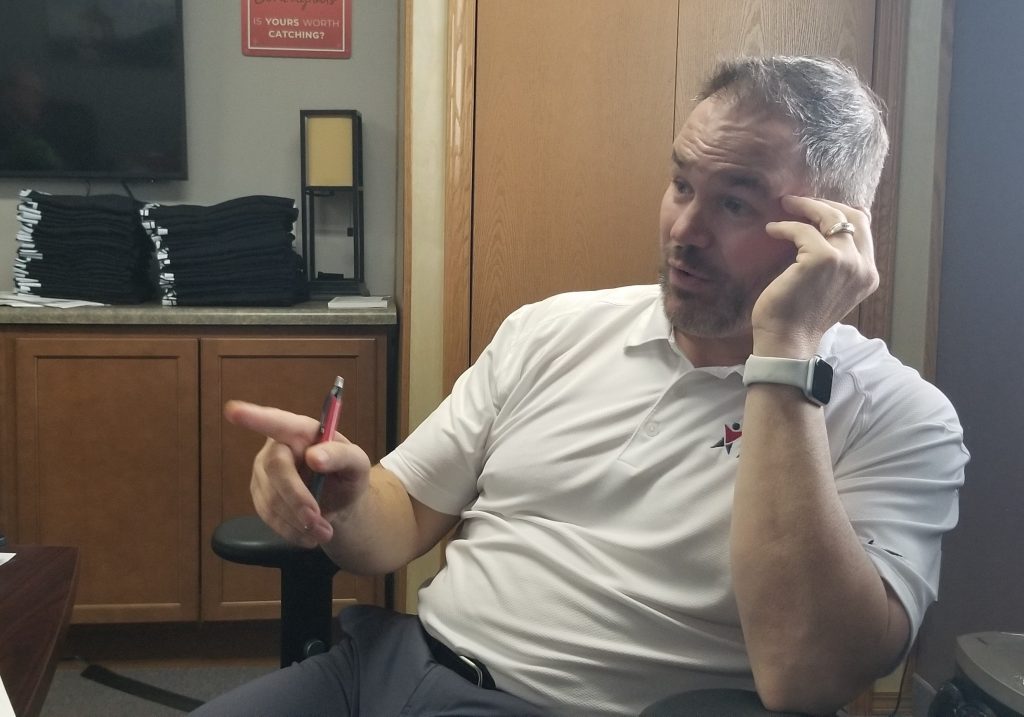 Lundeen has been working on the transition, even bringing in a new manager from Minneapolis, but says he'll be keeping his father's favorite recipes.
"They are Jerome's originals," said Lundeen. "We'll keep it consistent like it always was. Great, authentic, homemade, made from scratch every single day. I'm a firm believer that barbeque is very much a staple of our food, across the U.S."
Great food, in a timely manner, said Lundeen, is what people want today, and that's what Bone's will strive to do every order, every day.
"We'll get it out in 15 minutes, so people can get on with their day," stated Lundeen.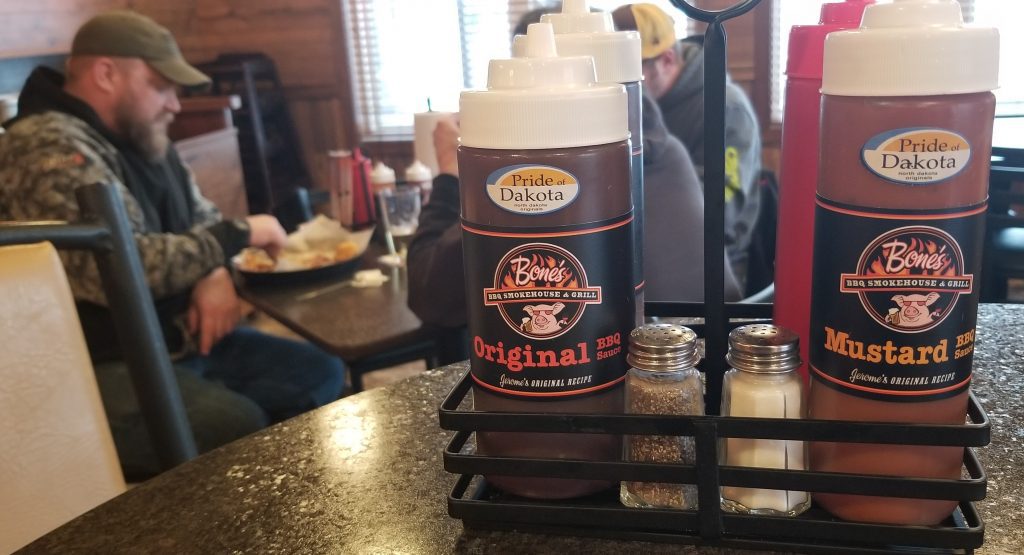 Additions to the Bone's menu are in the works, including some popular appetizer selections, several wraps, and a choice of fully loaded macaroni and cheese bowls.
"There's some additions the new generation will probably like. The menu, hopefully, will be introduced in April with a full roll-out in May," said Lundeen.
Certain of the popularity of Bone's, Lundeen said he hopes to someday have three or four more Bone's locations across the state. He also intends to grow Bone's catering.
"Absolutely. Catering will be a big point of interest for us. We believe there's a lot of need out there for good catering, and we believe we'll be a step above everybody else as far as making that experience really good. Not just great food, but a great experience, from a family of four to a party of 400."
Bones BBQ Smokehouse and Grill is open 4-8 p.m. Sunday through Thursday and 4-9 p.m. Friday and Saturday. Customers can dine in, carry out, and order online. Bone's is located at 1412 2nd Avenue SW, near Harley's Arrowhead Cenex.