Allis family employs historic site to keep Granville history flourishing
GRANVILLE—As you visit many smaller, older towns in North Dakota, the most prominent building you often see is an old bank building. This reality holds true for the town of Granville.
Situated just off U.S. Highway 2 almost exactly halfway between Minot and Towner, Granville possesses a rich history, having begun as a railroad station in 1886. According to 100 Years of Prairie Prosperity, a 2007 compilation celebrating Granville's official centennial, the town in its early-20th-century heyday once boasted,
" . . . seven grocery stores, six elevators, five hotels, three implement yards, five coal dealers, three dray lines, two newspapers, two hardware stores, five stables, two barber shops, two furniture dealers, three doctors, two banks, two blacksmiths, two pool halls, one dentist, two harness shops, one photographer, a brick factory, a broom factory, a pop factory, a millinery shop, two drug stores, two attorneys, three real estate offices, a shoe shop, and two lumber yards."
A lot has changed since then. Today only about 275 people call Granville home. But one building still brings to mind those lively days of yesteryear: the Granville State Bank building.


"This building was built for stability." Andrew Allis, Owner


Eyeing the marble column by the front door, current owner Andrew Allis remarks, "This building was built for stability." Aliss and his wife Dorene bought the bank building in 2020. The Allises came to North Dakota from Connecticut so they could be nearer to Dorene's ailing father in Crosby where Dorene grew up. The bank building, which has been registered on the National Register of Historic Places since 1977, intrigued them. Along with their dog, Mr. Stubbins, named after George E. Stubbins III, a primary founder of Granville, the Allises now call the bank building home.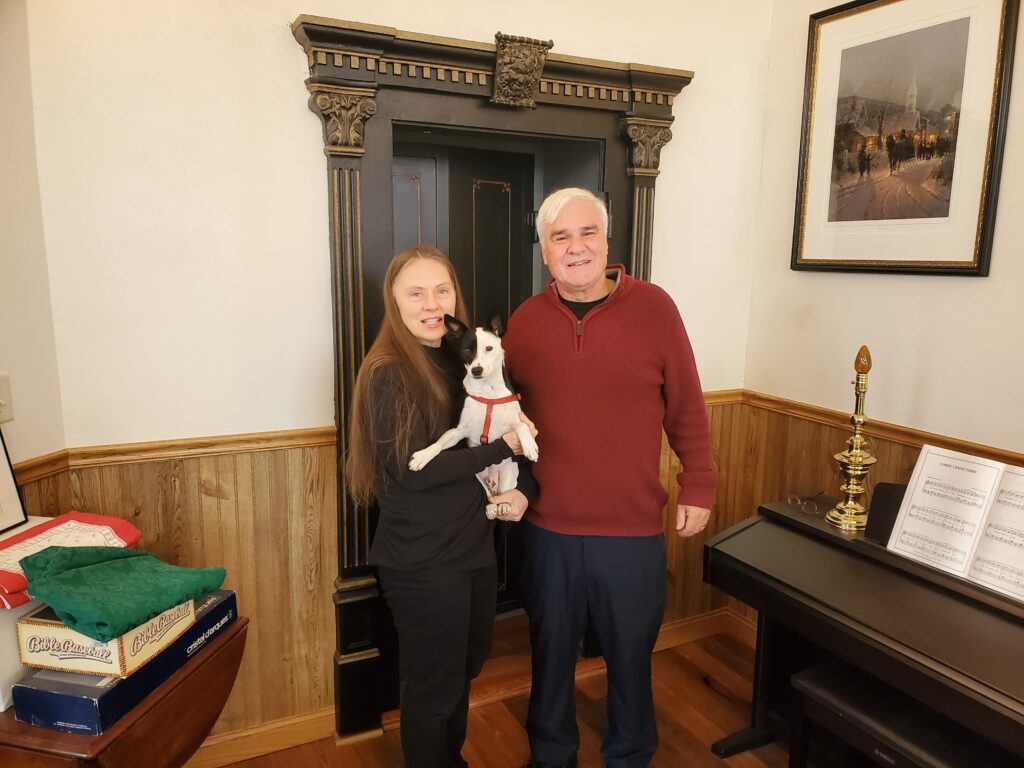 "We still have the original vault over here," says Allis. "It could be a safe room, it could be a wine cave, and some storage here. . . . And it serves as a second refrigerator, sometimes as a freezer." Allis added, "The will, the marriage license, everything goes into that safe, because of all things, that won't burn down."
The building, originally constructed in 1903, sat vacant for many decades until 2010, when Granville resident Ardith Stevens began a wholesale renovation, including gutting the building down to the original stone, replacing all the windows, putting on a new roof, and creating an entirely new addition. "The rumor is she put $850,000 into [renovating] this bank," says Allis. "This whole addition was built to accommodate wiring, plumbing, and an elevator."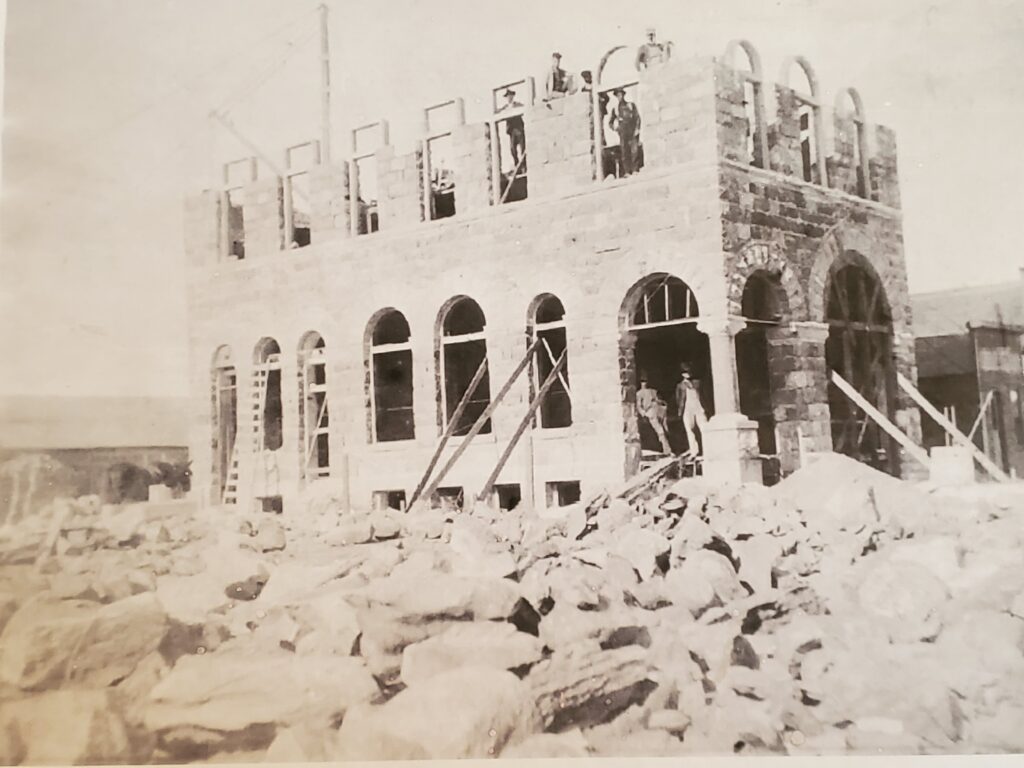 The Allises have already made some improvements themselves, extending the courtyard, planting numerous trees, and enclosing the carport into a two-stall garage.
But the building serves as more than the Allises' home. In the main lobby area, they have displayed a tremendous amount of historical information about Granville, about the building, and even about the bank it once housed.
"It was 50 years ago this month that this bank was robbed," says Allis as he points to the newspaper clipping from 1971. A local man named Byron Rosencrans made off with about $3,707 and was caught fairly quickly and was jailed. But the tale has a happy ending. Allis continues, "I've verified the story with people that know him." After Rosencrans served his time, he got employment in the tire business out west, eventually became the owner of that tire store, purchased many more tire stores, moved back to the region, and eventually purchased the home of the president whose bank he had robbed. "It's a real story of redemption," says Allis. "We can change."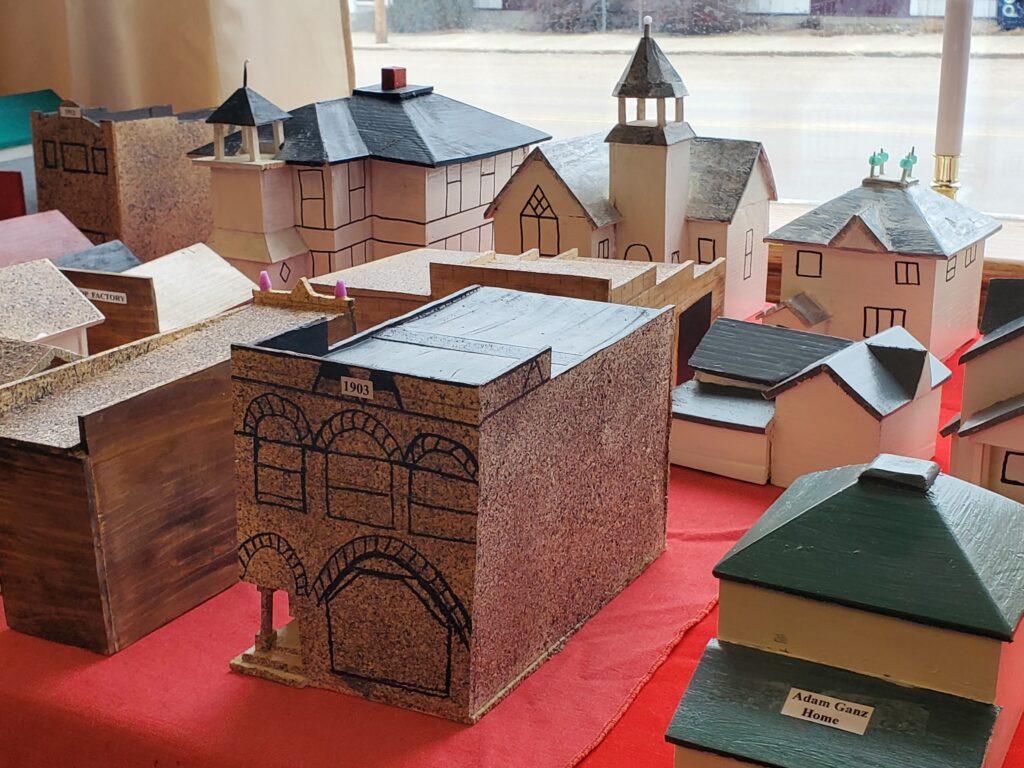 The building's lobby also contains a model town of Granville at its peak. "All the buildings that used to exist in Granville." Allis would like to eventually lay them all out to scale, but the display area still needs to be built out.
With all the available space in the building, the lowest level currently houses a hairstylist, since, as Allis explains, "It was already set up for that."
Having now made their home in Granville, the Allises have found living in the building an excellent way to connect with the community. He says, "I meet people in this town . . . all the time that tell me, 'You know, I remember holding my granddaddy's hand and coming here and opening my first bank account.'"
Thanks to the Allises and a string of others over the years who have kept the memories alive, the Granville State Bank building is a site that still serves as a living monument to Granville's robust history.
greg.demme@mydakotan.com