Fours Transfers to Bolster Roster
MINOT, – The second season for the Minot State volleyball program under the leadership of head coach Alex Lehocky begins with a recruiting class of experienced collegiate players.
Coach Lehocky is pleased to announce the addition of four new Beavers who have signed a Letter-of-Intent and will play for Minot State this fall, and all four are transfers.
Joining the Beavers as juniors after are Bailee Brommenschenkel, a middle blocker from North Dakota State College of Science who began classes at Minot State this past spring, along with defensive specialist and setter Milena Cernjanski and outside hitter Maggie Machado, who each played for Lehocky formerly at New Mexico Junior College.
Joining the Beavers as a sophomore after one season at Tabor College (Kan.) is right side hitter Paulina Kowalska.
Here is a look at the Beavers incoming recruiting class: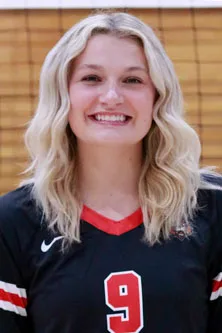 A 1st-Team All-Region 13 and All-Conference player for the Wildcats, and Brommenschenkel transferred mid-year and began classes in January at Minot State after three successful seasons on the court at NDSCS.
This past fall, Brommenschenkel averaged 2.35 kills per set with a .321 hitting percentage in 29 matches and ranked fifth in the nation in blocks per set at 1.45 blocks per set with a total of 147 blocks (13 solo, 134 assist). In her three seasons at NDSCS she racked up 632 career kills and 339 total blocks.
Coach Lehocky's Comments: "Bailee was a great athlete to sign mid-semester, I was excited to work with her during spring season. Bailee's natural athletic ability, combined with her work ethic and coachability, has excelled Bailee into being a go-to player during spring season. I am excited to see what she can do in fall of 2023."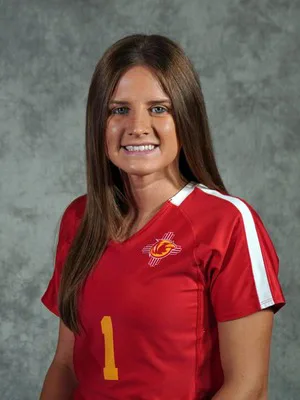 A 1st Team Academic All-American and honorable mention All-Western Junior College Athletic Conference (WJCAC) performer, the 5-8 junior libero averaged 3.92 digs per set this past fall for the Thunderbirds in 32 matches. Finishing the season with 462 digs, she also had 52 assists, and racked up 22 service aces. She finished her two-year career in New Mexico with 685 digs, 106 assists, and 35 aces in 63 matches.
Coach Lehocky's Comments: "Milena is an extremely athletic, agile, and smart volleyball player. She is both a physical and vocal leader and will push others around her to be better. I coached Milena at NMJC before moving to MSU, and I am excited to work with her again and honored she is allowing me the chance to coach her again."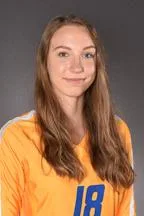 The 6-foot right side who made her collegiate debut playing in 20 matches for the Bluejays of the NAIA's Kansas Collegiate Athletic Conference in the fall of 2022, Kowalska averaged 2.15 kills per set with a .165 hitting percentage. She finished her first season with 99 total kills and 18 total blocks, while adding in 29 digs for the Bluejays.
Coach Lehocky's Comments: "I am excited to get Paulina on campus and start working with her and her skill set. Paulina is a 6-rotation right side and this will open up a lot of rotation possibilities for our season. Paulina has a very high volleyball IQ and will help increase the Beavers level of play. I cannot wait to see what success she can have here."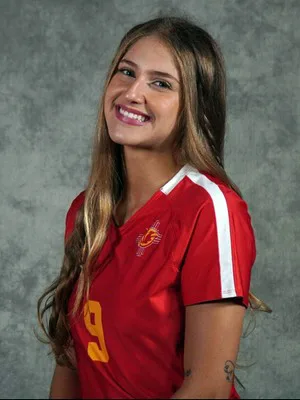 A 3rd Team Academic All-American and 1st Team All-Western Junior College Athletic Conference (WJCAC) performer, the 5-9 outside hitter averaged 2.97 kills per set, had a .176 hitting percentage in 32 matches for the Thunderbirds this past fall, and was 12th in the nation in total attack attempts with 1,199. Contributing defensively as well, she averaged 4.01 digs per set.
She finished the 2022 season with 351 kills, 473 digs, 28 blocks, and 45 service aces for NMJC.
Coach Lehocky's Comments: "Like Milena, I previously coached Maggie at NMJC. She is a very talented 6 rotation pin hitter. Maggie will be a threat in both the front and back row; her excitement for the game as well as her athletic ability will be fun to watch this season. I am excited to work with Maggie again and to see her excel in the NSIC."