MINOT — The North Dakota Horse Expo is an educational event featuring everything equine. Lectures, live demonstrations, shopping, youth events, wagon rides, clinics, "Equi-ganza!" and door prizes! The ND Horse Expo is hosted by the non-profit volunteer group, the North Dakota Equine Association, at the State Fair Center in Minot on June 3-5, 2022.
Breath-taking, family-friendly shows include the Canadian Cowgirls, Pegasus Riders, Francesca, Spanky & Dally offering individual acts. Experienced drill maneuvers, skilled footwork and cultural dances provided by First Nations Dancers and Canadian Cowgirls. This unique experience is designed for the equine or culture lover in all.
Admission to the ND Horse Expo includes access to audit all the events apart from the "Equi-ganza!" show, which is a separate entertainment ticket. Military members enjoy an extra 10% off at the door as appreciation. Don't own a horse? That's okay. The expo aims to appeal to horse lovers of all kinds and ages.
"I think it's going to be a great year with something for everyone. The clinicians, entertainers and extras will fill the days with well-rounded horse lovers and owners alike. As a horse enthusiast, I'm very stoked to see all this coming to North Dakota," stated Kaycee Wilen, co-producer.
Youth activities include non-mounted and mounted horse games such as the Showdeo and Youth Ranch Rodeo with prizes. The Kids Korral includes daily activities and free-range play times.
Onsite for the weekend will be the North Dakota Draft Horse Association providing wagon rides, Rocky Top Ranch Petting Zoo, 'Domingo' the Celebrity Longhorn, visits with horses in the barn, and much more.
"Art of the Equine" Art Show entries consist of an adult and two youth divisions for people to enter and showcase their talents. The 2021 Open Adult Art Show winner was Ashley Gilstad of ALG Artistry who has a featured booth. Mikaela Woodruff, 2021 Youth Art Show winner, is showcased on the Expo posters.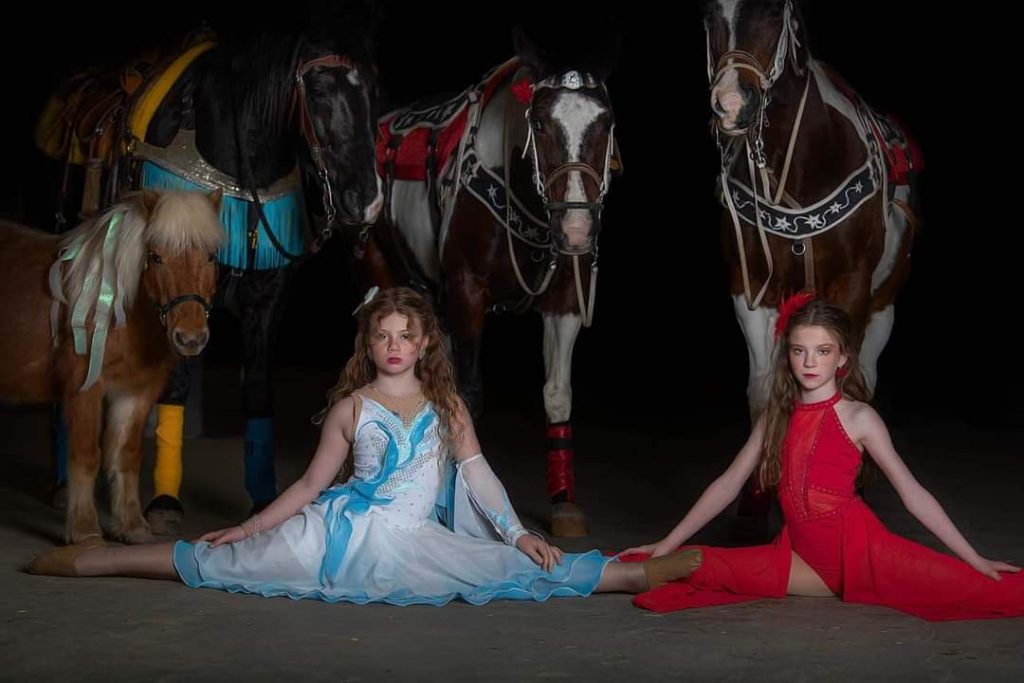 More than sixty vendors and used tack sale will be at expo this year. A portion of the tack sale proceeds will be going to the local Ward County 4-H Hippology team.
Equine Career Coach Elizabeth James' lectures are included with daily admission, as well as A Stable Connection's Elisabeth Crabtree who is offering certifiable courses in Equine First-Aid and Equine Nutrition along with a free live demo on Rider Biomechanics.
Clinicians for the event include some 'heavy hitters' in the industry: Craig Cameron, World Famous Horse Trainer; Phil Haugen, ND Hall of Fame Cowboy; Les Vogt, Multiple NRCHA Title Holder; and Rodney Yost, Award winning 4th generation rancher. Live demos, lectures, and ride along workshops that include topics like obstacles, cattle work, rodeo events, basic horsemanship, etc. are available.
The ND Horse Expo, Roosevelt Park Zoo, and Minot Parks and Rec will be teaming up to offer a parade and scavenger hunt at the zoo on Thursday, June 2. Scavenger hunt prizes are free tickets to "Equi-Ganza!" The parade is scheduled to start at 5:30 p.m. and runs through Roosevelt Park. Visit North Dakota Horse Expo on Facebook for updates & parade details or visit www.northdakotaequine.com/nd-horse-expo/clinicians.