**Update, Dec. 17, the NDHP said they identified the man as Robert Powers, 45, of Minot. [link here]
They would like to thank the public for the numerous tips they received. They were eventually able to identify Powers by his fingerprints through the FBI database.**
FARGO—Authorities in Fargo are seeking the public's help to identify a pedestrian hit in a crash Monday evening.
The North Dakota Highway Patrol says Nataneil Solomon, 18, of Fargo was driving a 2015 Chevrolet Impala and hit a pedestrian at the intersection of 25th Street South and 13th Avenue South in Fargo at approximately 6:45 p.m.
Solomon was not injured, but the pedestrian suffered life threatening injuries and was transported to Sanford Hospital in Fargo.
The man is described as being between 30 and 45 years old, white or possibly Native American, with salt and pepper hair, with thinning hair and a receding hair line. He is approximately 5'10" to 6'2" and 200-240 lbs. The man has a distinctive scorpion tattoo on his left shoulder.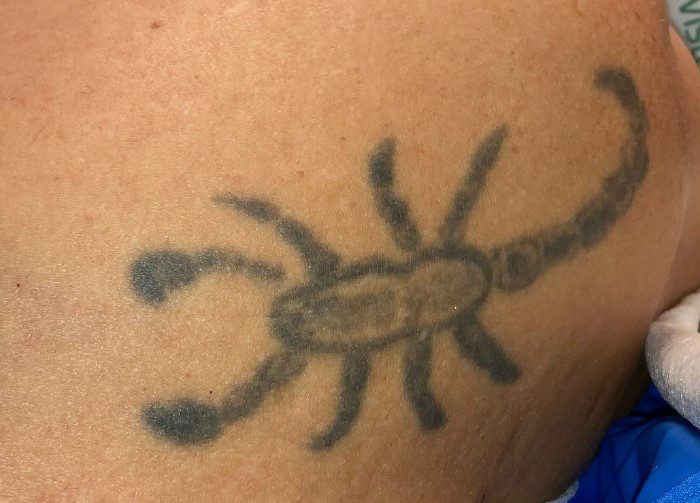 Anyone with information to help identify the man is asked to contact North Dakota State Radio at (701) 328-9921 and ask to speak to a Fargo area NDHP Trooper.