Minot State University release
BISMARCK – It proved to be a very good start to the week for MSU golf in Bismarck.
The Minot State golf teams brought home two titles as the Beaver women won the Marauders Fall Invitational and Chase Gedak added an individual tournament title for the Minot State men at the tournament played at Hawktree Golf Club on Monday and Tuesday.
Shooting 2-under 70 on Tuesday, Gedak won the men's title by 2 shots as he finished at 1-under 143 (73-70) for the 36-hole event.
Teammate Joshua Tu added a third-place finish at 2-over 146 (73-73) as the Minot State men came up one shot shy of sweeping the titles, finishing second to Alex Tech (18-over 594) as the Beavers carded a 19-over 595 (296-299).
On the women's side, Lauryn Keller, Taylor Cormier, Jaci Jones and Zoe Banak took 2nd, 3rd, 4th, and 5th respectively as the Beavers dominated with a 27-shot victory, posting a team total of 71-over 647 (331-316).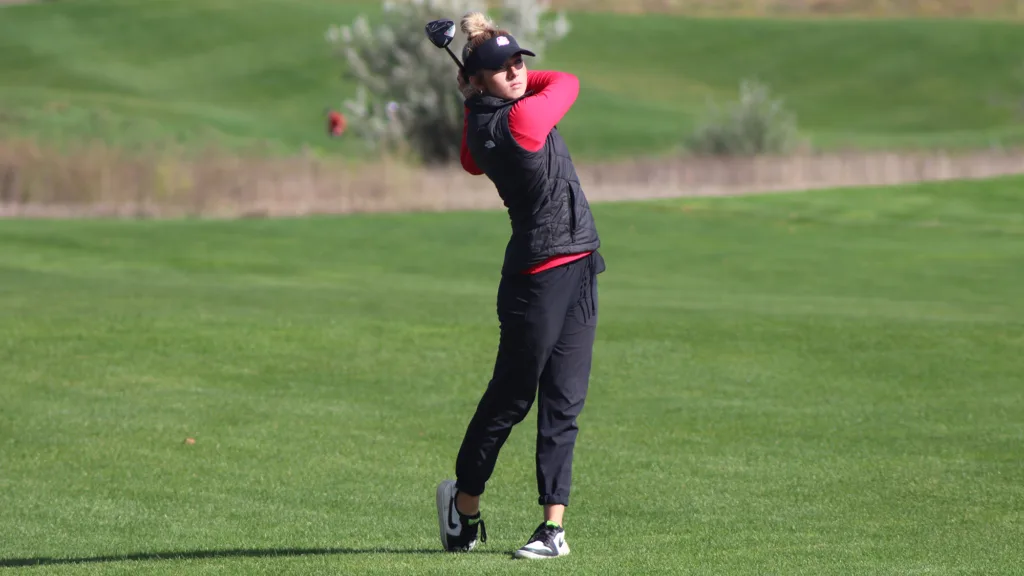 Keller was 2nd at 14-over 158 (80-78), Cormier 3rd at 17-over 161 (85-76), Jones 4th at 22-over 166 (85-81), and Banak 5th at 23-over 167 (86-81).
Rounding out the scores for Minot State women were Holly Knudsen, who tied for 9th at 27-over 171 (81-90), and Abigail Goettle, who played as an individual, and tied for 15th at 39-over 183 (90-93).
As for the Minot State men, Zach Hendrickson added a Top 10 finish as he tied for 10th at 6-over 150 (75-75), Max Karnik tied for 22nd at 12-over 156 (75-81), and Henry Langhans was 50th at 38-over 182 (85-97).
The Beaver men also sent out a second team which finished ninth at 98-over 674 (333-341).
Colton Horn led the way for the second group as he tied for 30th at 16-over 160 (80-80), Aimery Barrault tied for 37th at 23-over 167 (80-87), Gage Olson tied for 45th at 30-over 174 (85-89), Syd Ullyott was 47th at 31-over 175 (88-87), and Casey Fjeld was 48th at 32-over 176 (89-87).
Coming off a winning effort at the Marauders Fall Invitational, the Beavers wrap up their fall season next week playing at the USF Fall Invitational hosted by Sioux Falls on Monday and Tuesday at The Falls Golf Course in Larchwood, Iowa.