Halloween fun
MINOT – A number of Minot businesses were into the Halloween "spirit" Monday with several hosting Trunk or Treat events. Children and adults turned out at various locations for some family fun.
The costumed characters manning some very creative Halloween displays were enjoying handing out sweet treats as youngsters dressed as superheroes, baby sharks, and princesses greeted them with "trick or treat".
Among those putting forth their best Halloween show for children were Mandi Henderson and Travis Gotter, Trinity Health employees who were eager to take part in that facility's Trunk or Treat held in a convenient parking lot along Broadway, just north of Trinity Health West.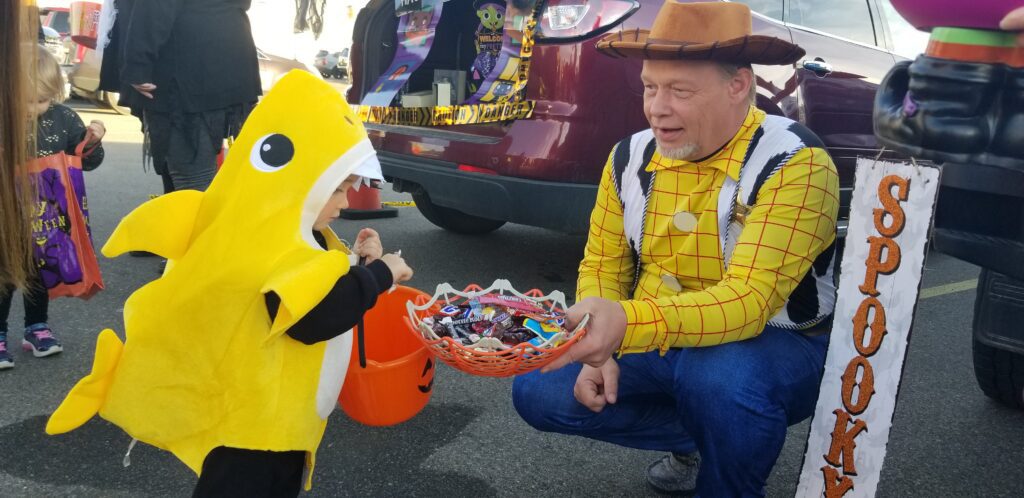 "We're doing our Trunk or Treat and having fun," remarked Henderson while watching a child decide what to choose from a selection of candy offered by Gotter.
The displays and costumes of the hosts were well done and the weather was shirt-sleeve warm, perfect for an outdoor event.
"We are so fortunate. All the departments got together and put on their best creative effort," said Mary Mulbradt, Trinity community relations coordinator. "It's a lot of fun, kids and adults."