Pheasants for the Future Event
MINOT – Not even a cool, windy morning could keep youngsters from enthusiastically anticipating a chance to hunt the state's favorite game bird – the rooster pheasant. Same with volunteers, parents, and eager bird dogs.
Minot's Pheasants for the Future staged their annual Youth Pheasant Hunt at two locations this past Saturday, including near Rice Lake where the enthusiasm of youngsters hoping to have a rooster pheasant rise in front of them, many for the time, was shared by their parents and volunteers.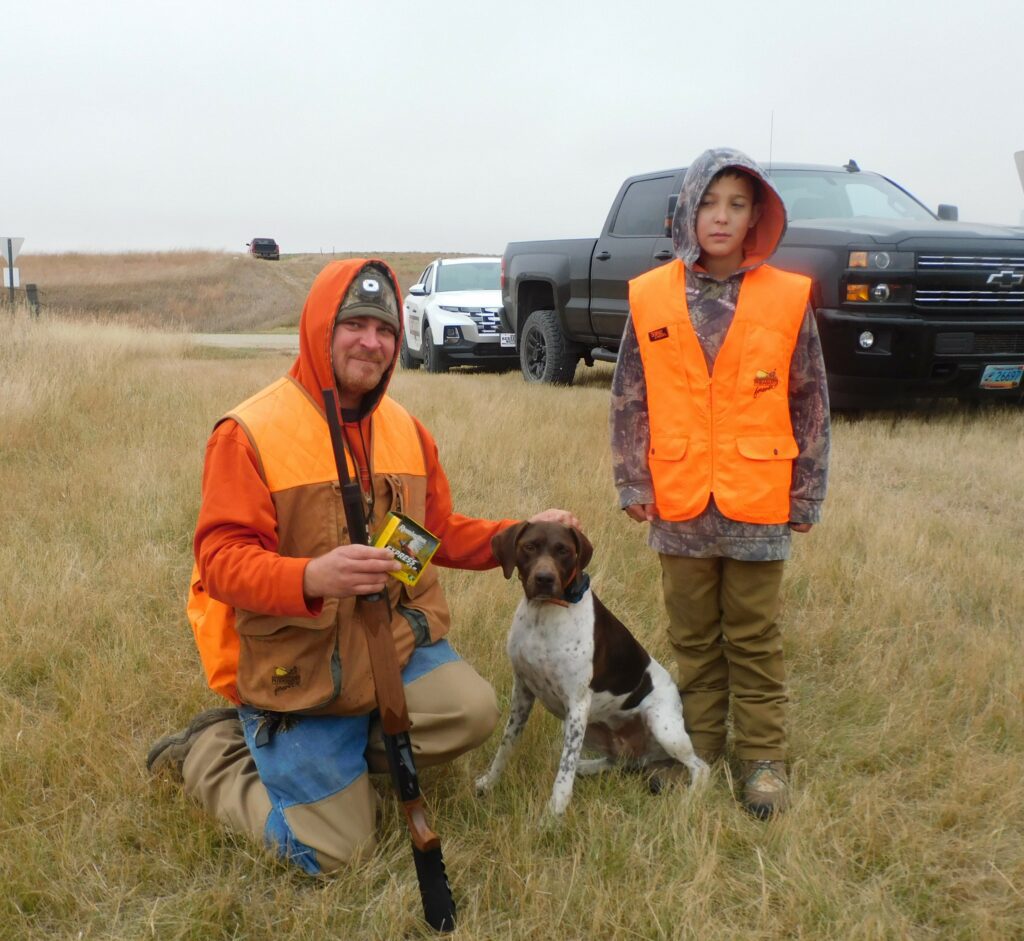 "It's an opportunity for young children to get introduced to the outdoors and get their first rooster," said Kellen Latendresse, Minot, PFTF Youth Hunt coordinator. "Number one is to have a safe experience, and number two is to stir that passion for hunting."
Moments later several young hunters took to the field in an organized line, dogs in front of them and parents following. PFTF had earlier planted more than 100 pheasants in the tall grass field which included multiple varieties of cover for game birds. It wasn't long before the report of shotgun was heard, followed by shouts of joy. It was exactly what the outing was all about.
"Hopefully, we plant that seed and keep the hunting tradition going in North Dakota," remarked Latendresse while watching the orange-clad young hunters walk the field.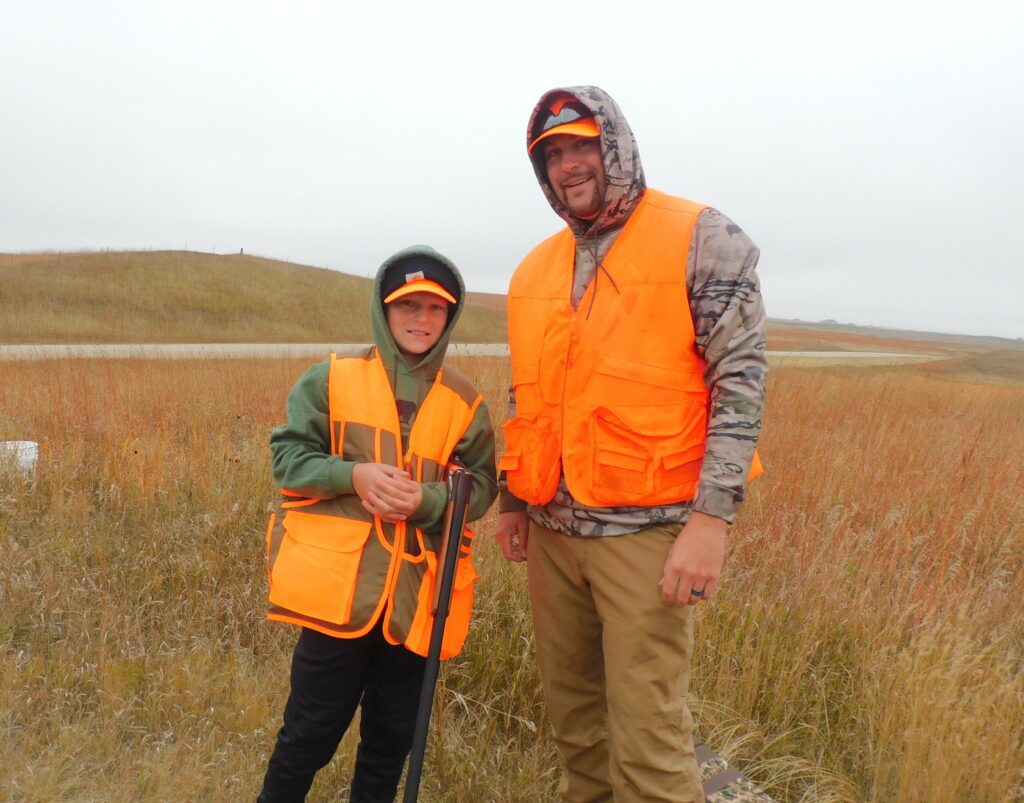 A strong wind, accompanied by chilly temperatures, made for challenging shooting conditions. However, the young hunters brought several pheasants back to their starting point. Many with big smiles, holding their colorful birds high for photographs taken by parents and volunteers.
Prior to entering the field, participants were encouraged to start their morning with some clay target shooting – a warm-up for the hunt to follow. Then came a safety briefing, an important aspect that set the stage for the much anticipated hunt.
"We use local volunteers, guys that do this a lot," explained Latendresse. "We want it to be a safe environment and do it the right way."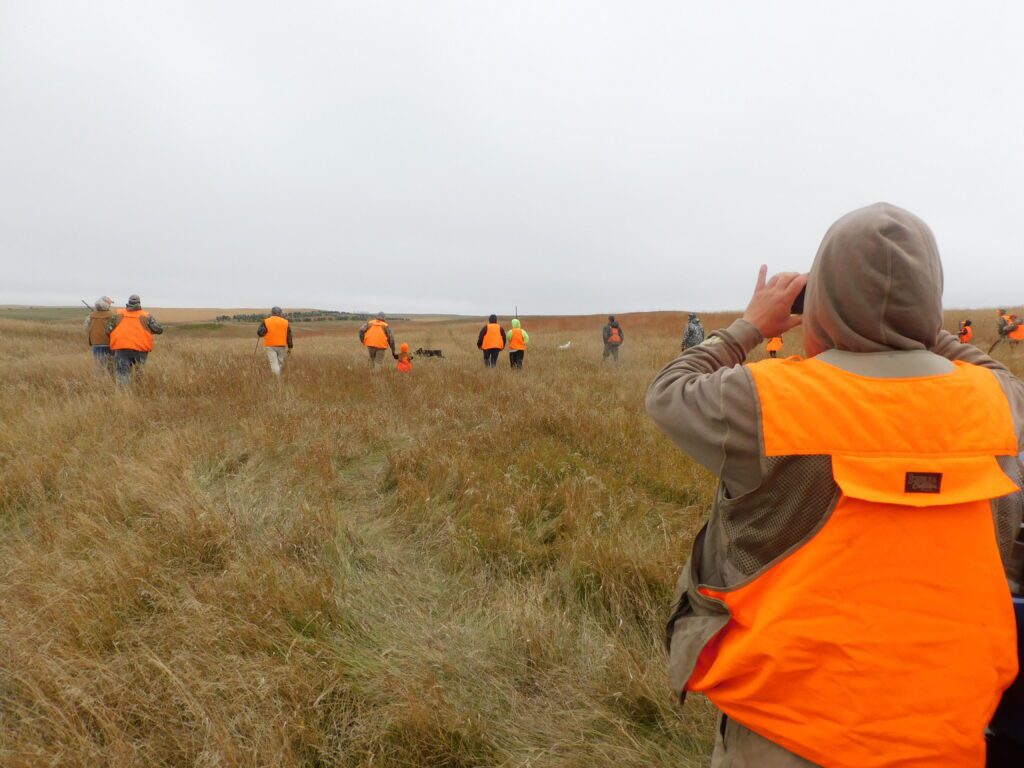 PFTF volunteers cooked hotdogs, passed out chips and soft drinks, and exchanged fist bumps and high 5s with the young hunters at the conclusion of the hunt. Smiling for photographs was easy and memories were made. It was exactly what volunteers hoped to see.