Today, I'm going to tell you a secret.
To understand the secret, you'll need to know the question I'm asked most often:
Why, Minot? As in, "Why do you insist on liking Minot so much?"
I get this question all the time.
Until the moment my husband told me he'd been assigned to Minot, Air Force Base I didn't even know a place called Minot existed. Sure, I could point to North Dakota on a map, but I knew absolutely nothing about life in the Peace Garden State. In fact, I didn't know it was called the "Peace Garden State." I'd never even heard of the Peace Garden.
That was in the summer of 2012. I had no idea how much different NoDak life would be when compared to anywhere else we'd been. I didn't know a hot dish from a casserole, or how to distinguish between Scandinavian and Nordic.
That was ten years ago, now.
We moved away for a few years, but Minot, ND—the place I'd never heard of—has somehow become the place I call "home." In our "Air Force life" my husband and I moved six times in ten years. Of all the moves, and all the places, Minot is where we've spent the most time. It's a place that has given us space and grace to grow. It's a place we felt so connected to that we asked to return.
This last bit always triggers the question, again. "Why, Minot?" Why come back? Why ask to stay? Why not go somewhere else?
After living in a revolving door of towns and duty stations, our hometown stopped feeling like "home base." We weren't from the places we lived, but we weren't connected to the place we were from, either. It's a weird dynamic; not being from around here—anywhere.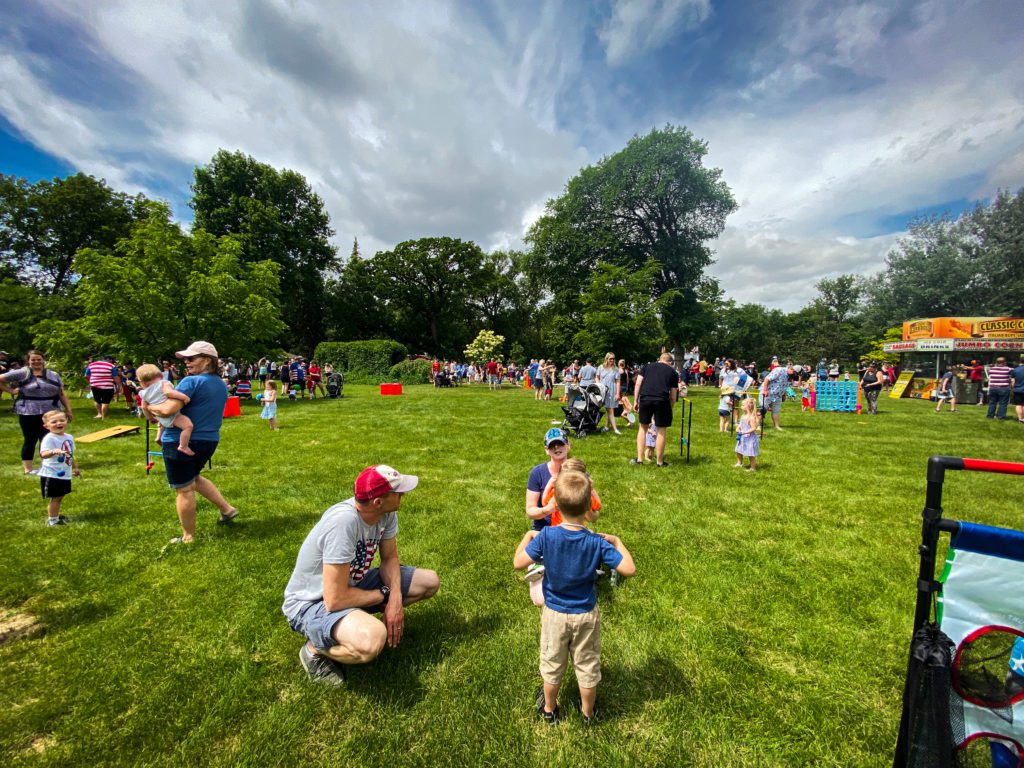 So, how did I learn to adore a place so many others find easy to ignore, abase, and avoid at all costs? That's the secret. It's the secret everyone seems to want to know. It's the secret I'll tell you today.
It was the people.
This isn't what you think. Please, don't write this off as a cliché. Yes, the people are lovely—but lovely people are not the secret I'm telling you today. When I was new in town, I never expected the locals to notice me, invest in me, and prod me into a place of belonging. I never thought the born-and-raised hot-dishers would take me by the hand and insist that I appreciate their quirky culture. They didn't need to do those things; it wasn't their job. I found it easy to fall in love with this place because I took time to study and consider the people living around me.
That's the secret.
Finding appreciation for a place doesn't need to come through a long list of attractions or ideal weather year-round. Instead, pause, look around, and consider the people.
When we first arrived, I stopped to consider all the people who chose to call Minot home. Yes, we were sent by order of the U.S. military—but there were literally thousands of others who opted to live in Minot, ND—even though they could have lived elsewhere. I began studying those people, discovering what held them in Hot Dish land.
Each time I was tempted to complain, or jump on the popular-opinion-wagon with all the others hurling negativity at an assignment to Minot—I chose to focus on those around me who wanted to be here. I chose to remain curious about the good instead of arrogantly adamant about the bad. I thought about how rude it would be to complain about living in the place they've chosen to call their home. I thought if I could understand their reasons, for coming here, or staying here, I'd discover a sense of belonging, too.
And it worked.
That's the secret.
It's true for Minot. It's true for everywhere. People are always the secret. Instead of expecting someone to convince you that a place is worthwhile—spend time trying to understand their point of view. Never forget: wherever you go there are people who have chosen that place over many, many others. When discontentment threatens to sneak into your heart, focus on the content people. Then, consider what they're seeing that you may have overlooked.
For more positive living, join me on Instagram, @amy_allender, or on Facebook, @amyallenderblog.