MINOT – With school time quickly approaching, school supplies will be necessary for kids of all ages.
That's why Sunrise Rotary Club in Minot hosted its annual Fill the Bus event Wednesday to collect school supplies for children this year.
Several organizations put the event on with Town and Country Credit Union providing a place for the bus in its parking lot, Creedence Energy Services grilling free hot dogs for individuals who donate school supplies, and Salvation Army distributing the school supplies to children in need.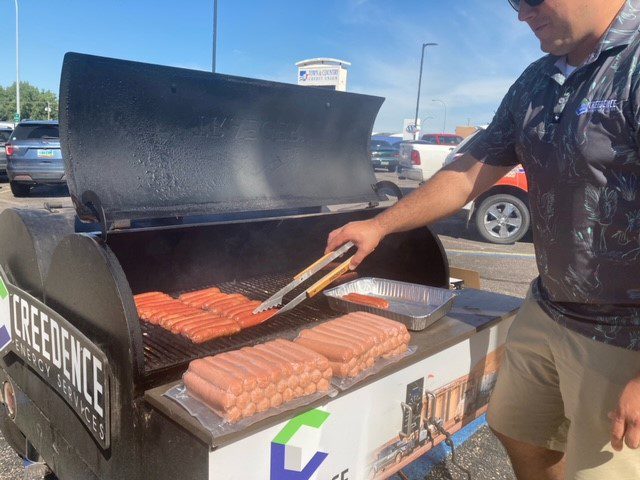 The distribution of the supplies is scheduled for August 22. Parents, who have signed their kids up, can take the supplies they need that were collected on Wednesday. The Magic City Lions Club is also planning to provide vision testing for those kids.
Brett Fiddler, a Sunrise Rotary chair and mortgage loan officer at Town and Country Credit Union, said the Fill the Bus event, put on for almost 30 years, usually helps a minimum of 200 kids, but this year he is expecting it could help closer to 250.
"We're on track for a record year with the donations we have. We've had donations from Magic City Lions, and the Noon Rotary has given a substantial amount too," said Fiddler. "We try to get all the supplies that we can. We take cash donations too. Whatever we're low in with school supplies, the Salvation Army takes those cash donations and buys what they're short on."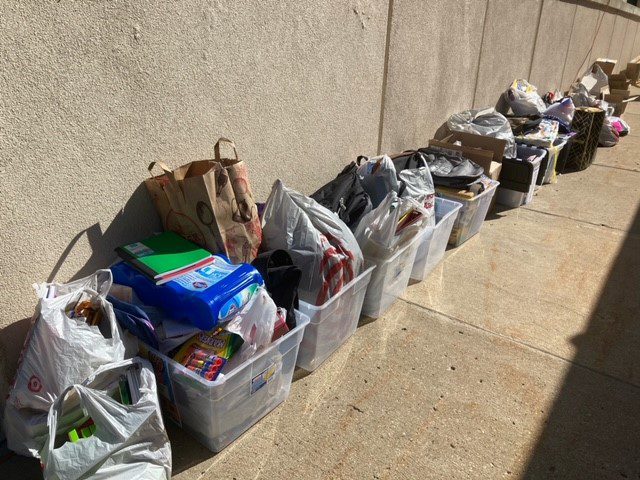 Fiddler said with the way the economy is, the club is trying to push the message to the community that donations are much more needed this year.
"People are hurting, so whatever we can do to help them out, that's what we're trying to do," said Fiddler.
"You really want to give them a backpack for their first day of school," said John Woodard, captain and director of the Minot area Salvation Army. "But it goes beyond that. Some kids need stuff later, so we can come back and we can work with them."
Woodard said transportation has always been an issue for getting parents and their kids to the Salvation Army for school supplies, and he foresees it to be much more challenging with Minot's only taxi service closing soon.