MINOT – Time and again the sound of "pull" was followed by a clay target being turned to dust. It was practice night for the South Prairie trapshooting team.
"They're fun to watch," remarked Sarah Beckedahl, mother of a team member.
Fresh off a dominating state championship performance, the Royals earned a spot in the National High School Clay Target Championship in Mason, Michigan. One year ago, the small school south of Minot made a nationwide impression by finishing 10th in the United States. This year's team will be one to watch, having posted season averages among the tops in the nation.
"Last year we shot tenth as a team but were a little disappointed, 20 birds below our average," said Wayne Stanley, head coach and superintendent at South Prairie. "I think the biggest thing is to have the kids relax and shoot our goal. If we do that, we'll do well."
Average trapshooting, by South Prairie standards, projects for a top five finish on the national stage. The youthful squad broke 490 of 500 clays in winning the state championship June 20. And that effort came despite the absence of the team's number two shooter.
"If we shoot our averages, it'll just be icing on the top of the cake for a great year we've had so far," said Stanley. "And we're young. We've got two seniors on the main squad and then it's a sophomore, a freshman, and then either an eighth grader or another freshman in there."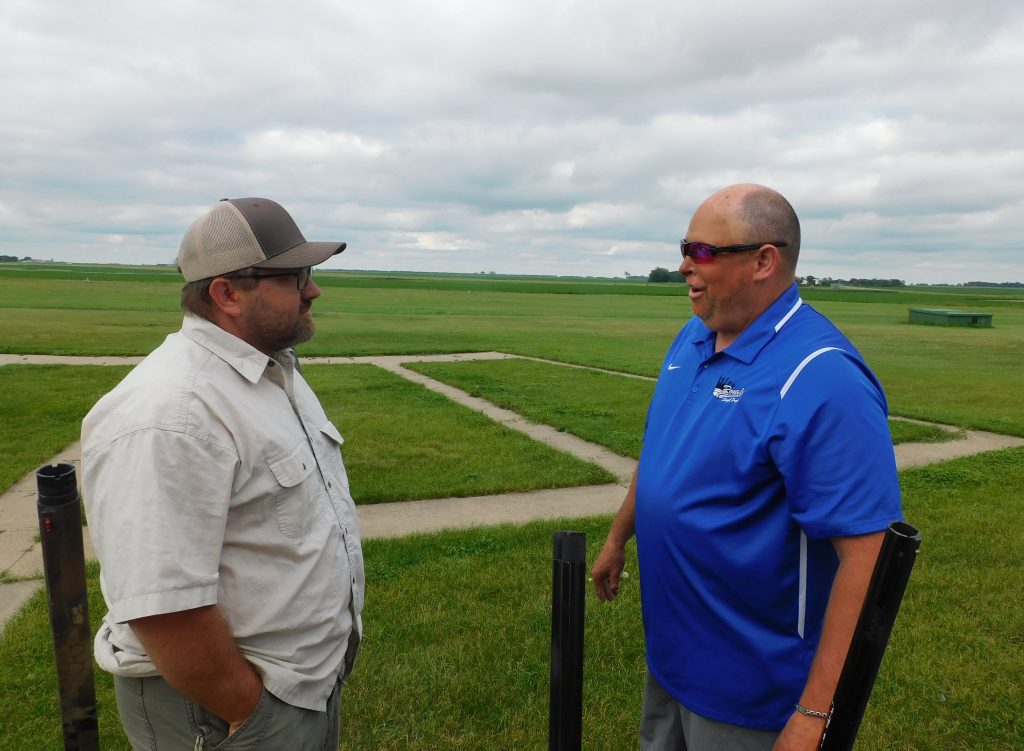 Competition for the fifth and final spot on the Royals' first squad has been back and forth all season long. Stanley says the decision on who will be the team's choice for number five will not be made until the team shoots practice rounds in Michigan.
"It's still up in the air with two kids battling it out. We've got a night on the range there to decide," said Stanley.
Dropping to second squad isn't really a demotion for a program as successful as South Prairie's. They qualified two squads for the finals at last year's national championships.
"It's pretty inspiring to go to a 260-team national shoot and you've got two squads in the top 50," said Stanley.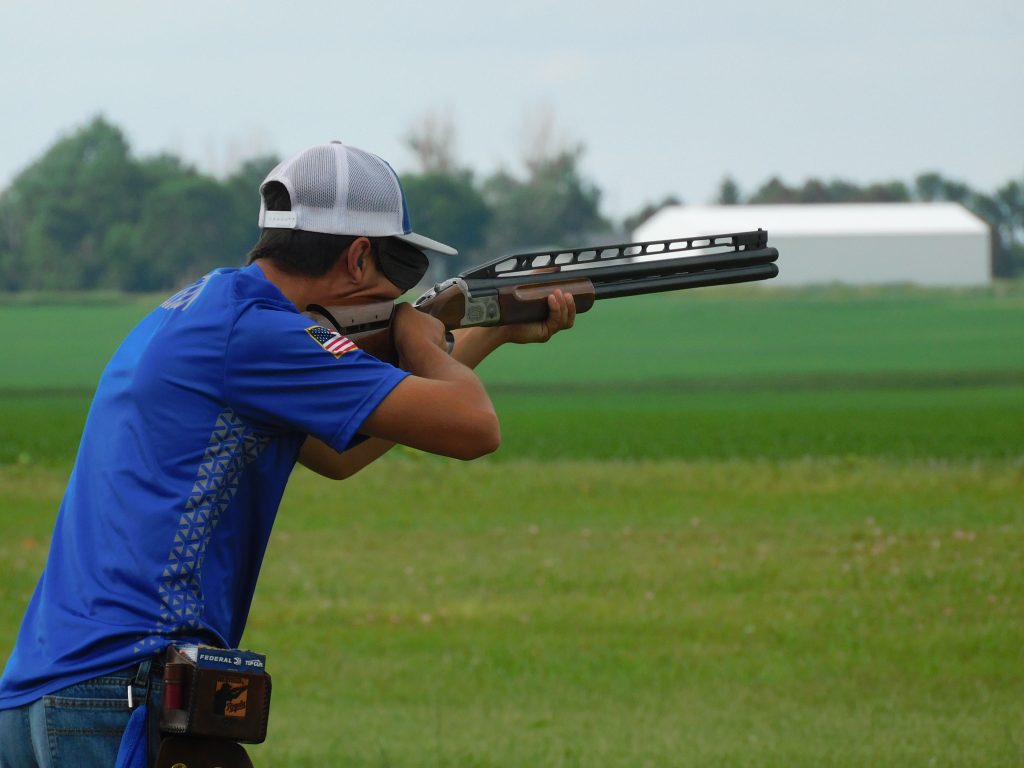 At the North Dakota State Championship, South Prairie's first squad opened the ball with each shooter breaking 25 of 25 clays. When the competition ended the scoreboard read: Conner Johnson, sophomore, 100/100; Ben Lindbo, senior, 99/100; Miranda Novodvorsky, freshman, 97/100; Sam Abel, freshman, 97/100; Mathew Abel, 8th grade, 97/100.
It added up to a 490/500, good enough for a state title but, astonishingly, two birds below the team's season average.
"That was without one of our top shooters," said Stanley.
Winning teams at nationals, said Stanley, can be expected to shoot in the 480 to 485 range. That means an average day for the South Prairie shooters places them as a team to beat on the national stage.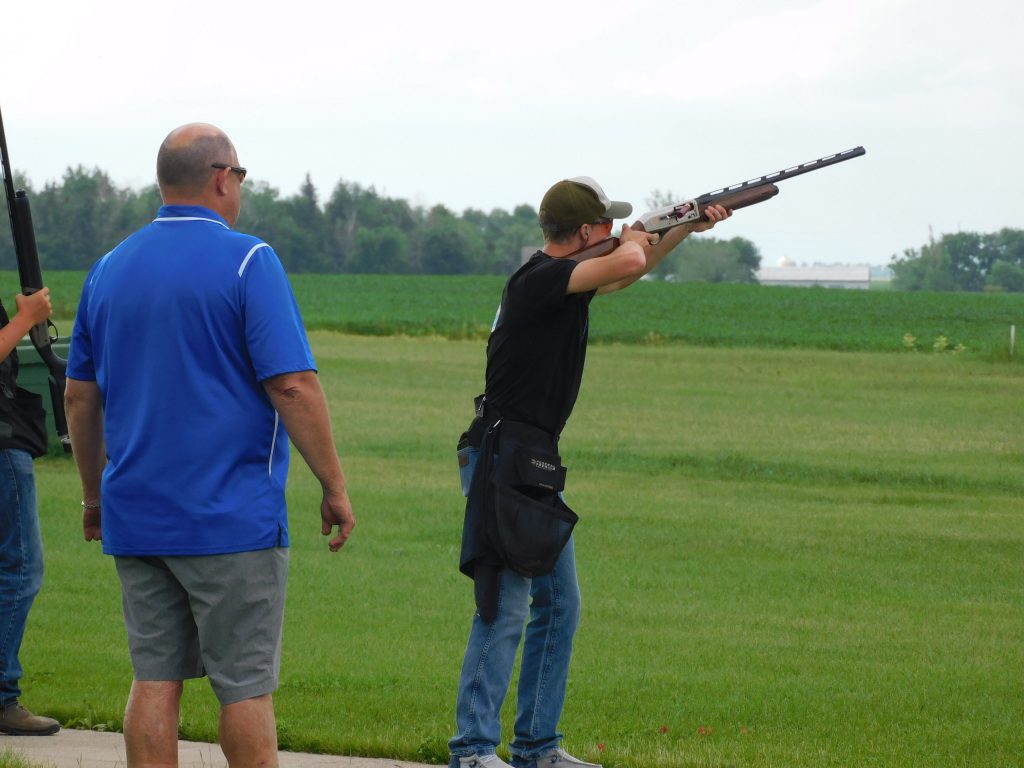 "These kids take so much pride in saying they shoot for South Prairie," explained Stanley. "They are very humble kids too, respectful of everybody. We want them to be full of confidence, but not be belligerent, so to speak. We want to support our community, show pride to everyone who has supported us along the way."
The South Prairie program has done that, right on target, reflective of Stanley's effectiveness as both coach and superintendent.
Fun to watch? You bet!