MINOT — Bring the whole family to both enjoy and be nourished with smoothies from a brand-new shop in the Ask Fitness building in Minot.
Anna Schneider, owner of the Blissful Bee Smoothie Company, a smoothie truck and new smoothie shop, says her unique smoothies are filled with nutrition. Now that she owns the shop and not just the truck, she says she has room to use organic juices for her smoothies.
"We use the fresh, organic fruits and vegetables," said Schneider. "That's something that I've really been reading about, and the cold pressed juices are so beneficial. So I said, we just need to do this, Minot doesn't have anything like it as of now."
Schneider explained some of the benefits with the organic juices, saying, "Our 'Drop the beet' juice would be like your energy drink replacement. You get a lot of energy from the apple, lemon, and beat. And it cleanses."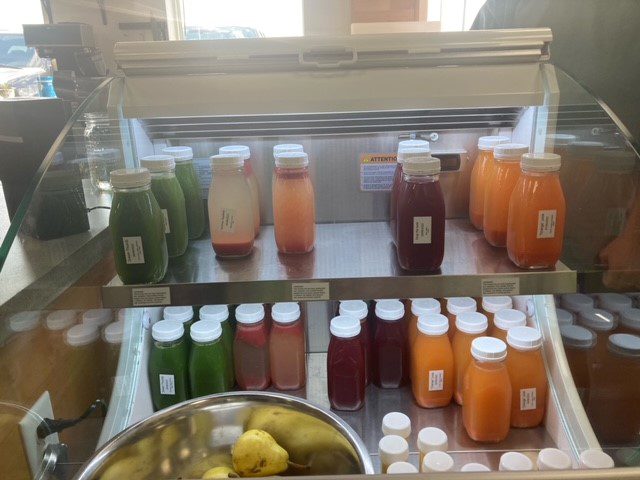 Schneider said there are many regulations with this process, because the juices are not pasteurized.
"We have to make a hazard analysis and we have to explain our standard operating procedures," said Schneider. "So in case there is a hazard with cross-contamination we have to explain how we reduce the hazards."
Local Minoters might recognize Blissful Bee as a small seasonal truck that was set up at Green Thumb Greenhouse (aka Berry Acres Pumpkin Patch).
Schneider says she will continue her truck in the fall at the Pumpkin Patch, but people now have the opportunity to come in everyday to enjoy her healthy treat.
Blissful Bee is open Monday through Thursday 8:00 a.m. to 7:00 p.m., Friday 8:00 a.m. to 5:00 p.m. and are closed Saturday and Sunday as of now.
Schnieder says it was a huge project to construct the shop, which she, her husband, her father, and her brother did most of.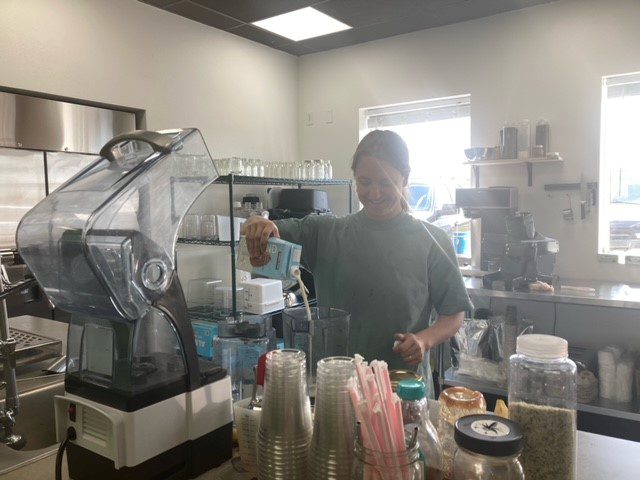 "We cut the floor open for the drain for the sink and we built this whole countertop and the concrete," Schneider explained. "We cut a hole in the wall for the fridge to fit in. The painting, flooring. There was electricity and a sink."
Overall, Schneider says business has been going well.
"It's very fulfilling," said Schneider. "It was obviously a lot of work to get in here and get up and going. The community has been great in their response and support. They were like, 'Minot needed this.'"
More information on Blissful Bee Smoothie Company and its new address can be found on its Facebook page.