BOWMAN — Once again, high school rodeo competitors from all over the state battled the elements of tough competition and weather at the North Dakota State High School Finals held June 9-12 in Bowman.
The top four finalists after state finals in each event will go on to represent North Dakota at the Cam-Plex Event Center in Gillette, Wyo. July 17-23 and will compete against the top rodeo athletes from across the nation on July 17-23.
Twelve thousand members and growing from the U.S., Canada, Mexico, Australia, and New Zealand make up the National High School Rodeo Association.
"Team roping is about partnership and family, and I have a great family of ropers that I get to practice with, rodeo with and be around. Team roping brings all of us together. Looking up to people like excellent ropers such as Ross Carson, my dad, Jarvis Sorenson, and the Hutchinson family makes this event my favorite," said NDHSR State Champion Team Roper Tel Sorenson, Watford City.
Trevor Sorge, state champion team roping header, Garrison, said that he had a lot of fun roping this year. "I really am thankful for my horse, Coke. He is a great horse and with only one eye, he is something special. My dad, Dale, bought him at the age of four and he is now 16. Coke has really helped my roping progress."
Sorenson explained, "Trevor and I have always practiced together but never were partners in high school rodeo until this year. It was trying and rough going at the beginning of the season. We worked through practice all winter and got rid of 'doubting ourselves' and went for a goal to win the state team roping title. It was a relief that the practice pen made the rodeo runs feel like what we had been practicing. We plan on attending a college together to stay a team, but in the meantime look forward to one more season of North Dakota high school rodeo and have the same goal."
4-time NDHSR State Champion Bull Rider Latham DeMontigny, Rugby, said, "Bull riding teaches you how to lose. You either ride or you learn. Not everything goes your way in this sport when the average rider gets bucked off 60% of the time."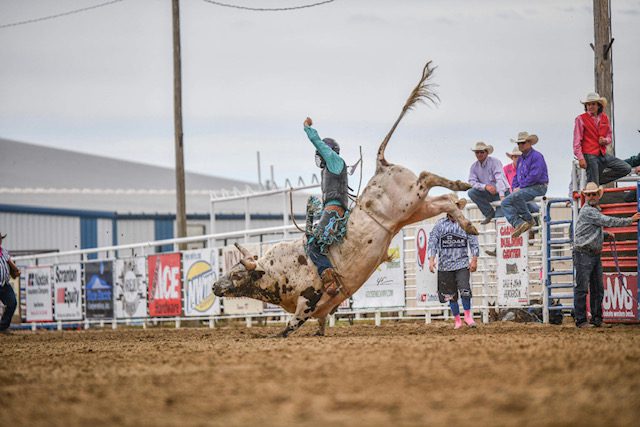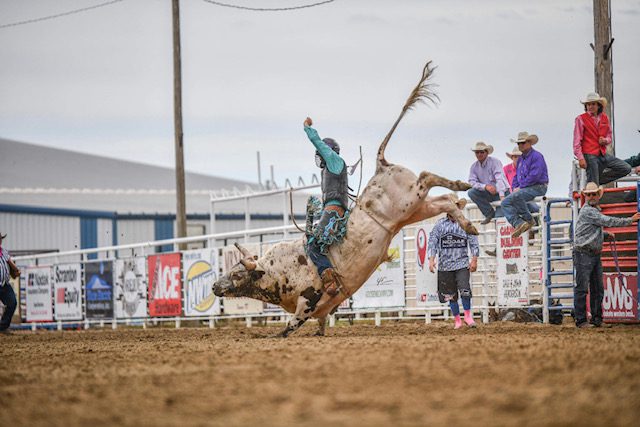 "North Dakota High School Rodeo has opened so many opportunities for the future of rodeo contestants and scholarships for my education. The association is set up to keep pushing rodeo athletes forward, such as offering us a Professional Rodeo Association permit for state title winners. The stock contractors such as Wayne Eckroth and Kyle Abrahamson have invested in a great set of rough stock animals to help us become better, all the while keeping it safer. I'm thankful for this opportunity," stated DeMontigny.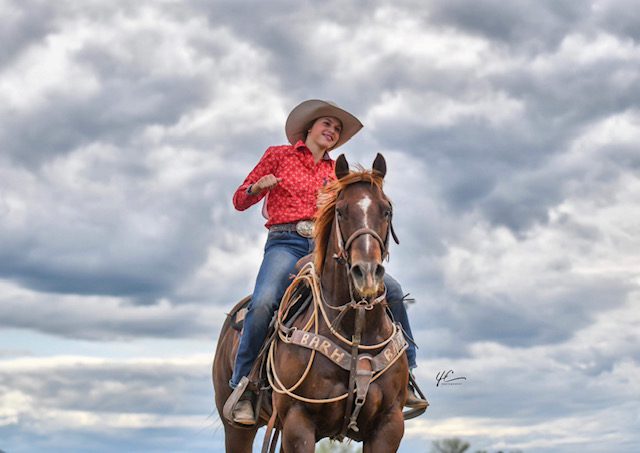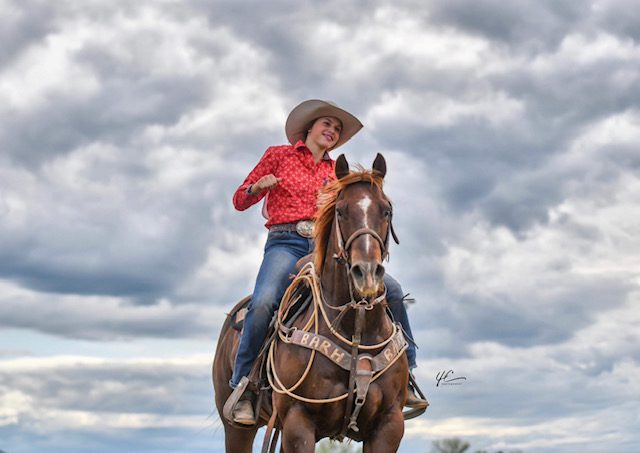 Reserve State Champion Girls Breakaway Roper Jezimay Watson said, "Coming into state finals in all my events: team roping, barrel racing, pole bending, goat tying, and breakaway roping was a step in the right direction. Top four contestant races were separated by single points, and I roped all my calves, winning the short go round. I was lucky to be mounted on one of Sperry Quarter Horses best. I've only been high school rodeoed in North Dakota for two years, and the relationships with the families and competitors will last a lifetime."
Watson said she will be attending Garden City Community College in Garden City, Kansas in the fall, and competing in all her events while working toward an accounting degree. Right now she resides in Cavalier by way of Manitoba, Canada.
NDHSRA and NDJHRA also crowned royalty in their co-hosted ceremonies at state finals. Rebeka Peterson of Lemmon, S.D. was crowned Miss North Dakota High School Rodeo Queen. She said she thoroughly enjoys the horsemanship parts of the pageant and rodeo.
North Dakota Junior High School Queen Ashlyn Klatt, Dickinson, said, "This was the first pageant I had ever participated in, and it was a really good experience. Helping to promote rodeo and get more kids involved in our sport and helping rodeo become more popular is something I look forward to."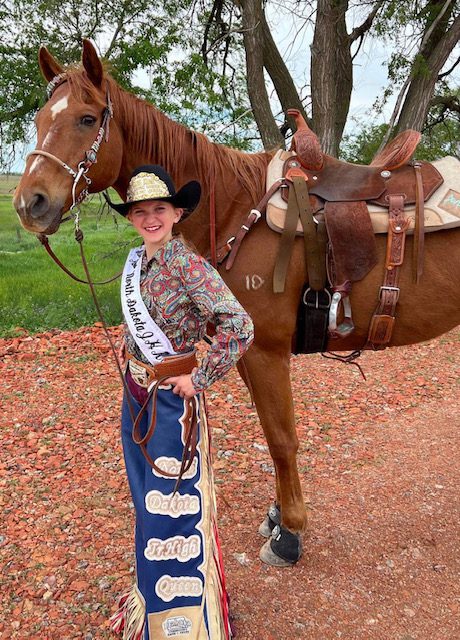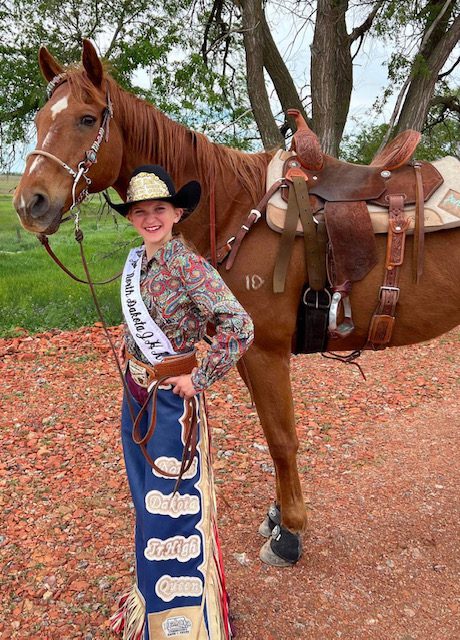 2022 ND High School Rodeo State Champions:
Boys All Around-Cole Gerhardt, Mandan
Girls All Around-Kenzie Homelvig, Rhame
Tie Down-Tyler Hanson, Killdeer
Team Roping-Trevor Sorge, Garrison-Tel Sorenson, Watford City
Steer Wrestling-Trey Bohmbach, Stanley
Saddle Bronc-Ty Brenna, Keene
Reined Cow Horse-Colter Martin, Beulah
Pole Bending-Kenzie Homelvig, Rhame
Goat Tying-Maci Maher, McLaughlin
Girl's Cow Cutting-Carlee Roshau, Bismarck
Bull Riding-Latham Demontigny, Rugby
Breakaway Roping-Kierra Reiss, Dickinson
Boy's Cow Cutting-Colter Martin, Beulah
Barrel Racing-Kenzie Homelvig, Rhame
Bareback-Cole Gerhardt, Mandan
For more information, results, and list of NDHSR finals result and national qualifiers: visit ndhsra.org.