Minot Shrine Circus back for year 68
MINOT — After a two-year break, it's time for the annual Minot Shrine Circus!
The circus returns with multiple shows from Thursday, May 5 through Saturday, May 7. All shows are at the All Seasons Arena on the North Dakota State Fair Center.
"We are beyond excited for this year's Shrine Circus! For 67 years the circus has provided entertainment for all ages and being able to bring that for year 68 is what we enjoy most in our work," Circus Director John Young said.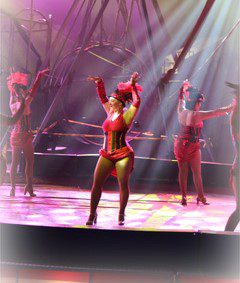 The Jordan World Circus from Las Vegas will be providing fun for the whole family.
Showtimes are as follows:
Thursday, May 5
10 a.m. & 7 p.m.
Friday, May 6
10 a.m., 4 p.m., & 7:30 p.m.
Saturday, May 7
2 p.m. & 6 p.m.

Tickets can be purchased at the All Seasons box office prior to each show. Prices are $15 for Adults, $12 for Teens, Senior Citizens 65+, and Active-Duty Military (Must present Military ID at gate), Children $7, and pre-school age Children get in Free.
The money raised goes to benefit Shriners Medical Facilities to assist families with medical expenses while receiving treatments at Shriners, covering travel costs for certain families that have longer travel needs to facilities as well as research funds to help treatments for the twelve conditions they treat.
Shriners Hospitals is a non-profit organization that has a total of 22 facilities around North America, all but three facilities are in the continental U.S. The other three are in Honolulu, Hawaii; Montreal, Canada; and Mexico City, Mexico.