Will I Make It
Perspective is one of those things that's more important than we give it credit for. Perspective is so powerful that it controls how and why we act in every situation of life…we just lose track of that fact more than we like to admit. There's a lot of stuff out there that affects our perspective; some good and some bad.
A whole bunch of years ago, I was on a trip in the Boundary Waters Canoe Area (BWCA) in Northern Minnesota when one of these perspective changing events happened in my life. It was a very hot July day when our group stopped for lunch on a point within spitting distance of Canada. Everyone quickly devoured lunch after a 6-mile paddle to make it that far. We were ahead of schedule and had all the time in the world to find a campsite for the night. It made perfect sense to hop in the water and cool off before we got on our way.
After about a half hour of playing around in the water a seemingly simple thing happened. I got blindsided from the back and went face first in the water, mouth opened wide. I can't be certain but I would estimate I drank almost three-sixteenths of the lake as I silently entered the water. What a rush. It was so much fun and I was no longer hot. Soon after this insignificant happening we packed up and started along our way.
I think it would be fair to say that most people I talk to about the BWCA have two reactions. First, some people think it would be an adventure of a lifetime. Most people however dive right into all the things that will kill you in the wilderness. Bears, wolves, bears, starvation, wildfires, exposure, and bears to name a few. This reaction is because of the misguiding effect that fear has on our perspective. We fear what we don't know and we don't fear what we are familiar with.
This is one of the reasons people have such a different reaction when it comes to conversations about winter weather, guns, kids driving and so on. A couple of years ago a family moved to town from the southeastern part of the country. Nothing was ever said for a while, but they were confused why people let their dogs play in the river. At the same time, the locals were confused why they didn't let their dog play in the river. Finally, one day someone brought it up and everyone laughed when they realized there was nothing in the river that would eat the dogs in North Dakota.
Experience is another thing that influences perspective. I am routinely asked why I still fought fire after I was burned. I reply that I learned that the red part is hot, and I shouldn't get too close to that part. Seventeen years later I'm not afraid of fire, I respect it. It's an amazing force of nature and if more people respected fire than feared it, our lands would be healthier and cleaner. Yes, fire is powerful but so is wind, sun and all the other effects of nature.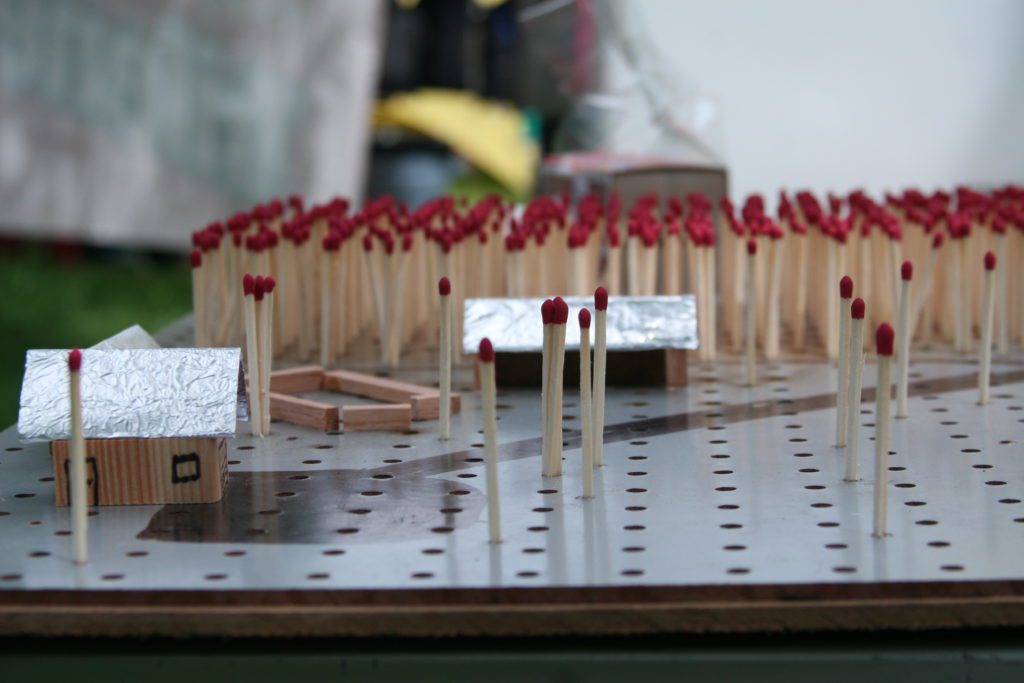 Sit in any cafe or coffee shop and you will hear all sorts of stories that are very intriguing and incredibly believable. We don't realize it, but these conversations shape our perspective and in turn shape our decision-making process. The reason for this is that all of these stories have some facts and observations but lack the full context of the particular situation.
We had paddled about two to three miles from our lunch site to get to the campsite we had picked to spend the night. As we rounded the last corner to get to our spot, there they were, another group who had the same idea about the beautiful camp site. So, we turned around and started looking for a new, best place to stay that night. My perspective changed that afternoon because I knew how few campsites there were to choose from and how far apart they were. Then it happened…my perspective changed again.
Growing up camping I was always taught to boil water for drinking or use iodine tabs to make sure you didn't get sick. We have all seen the iconic pictures and film images of someone drinking out of a creek or river without a care in the world. I've played in the rivers and lakes my whole life and had never gotten sick…correction never gotten sick 'til now!!!!!! The gurgling in my belly was like a broken washing machine stuck on spin, rinse and agitate all at the same time. Little known fact, you can paddle faster even with your butt checks clenched tighter than a Ziplock bag seal.
The mantra I was muttering as I paddled was "I Will Make It, I Will Make It, I Will Make It!" The only thought going through my head was, will I make it? Well, I did make it to every bathroom at every campsite we checked out to see if it would accommodate the group. This was true for another eight miles of paddling. We set up in the dark that night and I didn't exactly spend a lot of time in my tent anyways.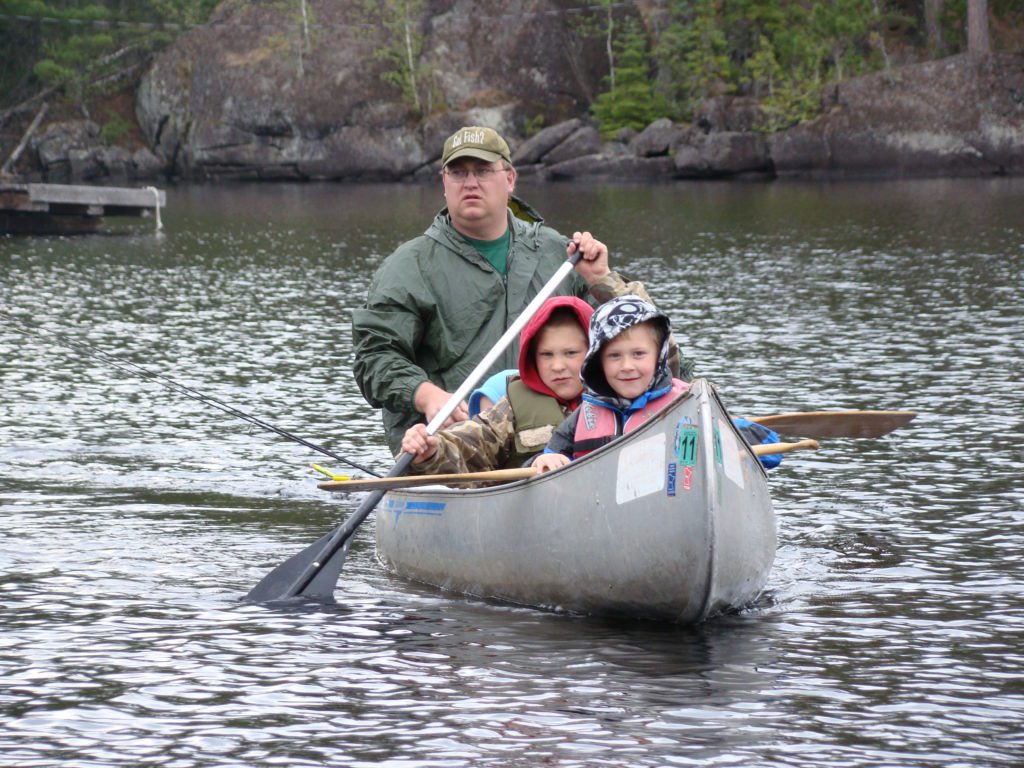 When it comes down to it, we need to know facts, gain experience and understand how it affects our perspective. Yes, there are a lot of dangerous things out there, but we can't stop living life to avoid those things. Instead, we need to learn and grow, gain experience and knowledge to mitigate the dangers and put everything into a balanced perspective. The most discomfort I have encountered in the BWCA wasn't the bear or fire everyone is scared of, it was caused by a little bug that I chose to ignore. Many years later as I am recovering from the injuries sustained in the fire I was injured in, I still ask the question, "Will I make it?" The answer is yes. Yes, because I've also learned to understand how important risk and hope are when balancing perspective. 
Geremy Olson grew up in the outdoors. After being burned as a volunteer firefighter, he had to figure out how to teach outdoor skills to his children from a wheelchair while learning to walk. Today he is an inspirational speaker, author, FCA Outdoors ND director, tournament director, video producer, wildfire consultant, and proud father of the owners of Missouri Secrets Tackle & Secrets to Fishing.